5 Years! A Design Celebration. June 07 2019,

0 Comments
We're celebrating 5 years, so have some design inspiration on us.
Posted at 11:00 • 4 June • Ivy Simon • Design
---
Now through the end of June
Place any order for $100 or more and receive a complimentary design book to inspire you in your next project.
Choose one from 5 of our favorites below, or any title by te Neues or Artisan publishing.
Enter your selection in comments at check out, stop by our showroom, or simply email us.
Thank you, for 5 amazing years and counting...
---
For a truly unique furniture shopping experience, come by our new location if you haven't yet in 2019! Less than a mile from our original showroom, we're now in a comfortable residential setting in the heart of Chapel Hill. We look forward to welcoming you at 906 Arrowhead Rd.
Experience our top quality modern furniture and lighting, and browse an extensive selection of fabric and finish samples in the relaxed environment of a cozy home. Enjoy a complimentary iced coffee or glass of Rosé while you shop.
New in our showroom this year is a range of options from North Carolina's own iconic mid Century furniture maker - Thayer Coggin, and new lighting like the Fritz Hansen Caravaggio Pendant Lights pictured to the right.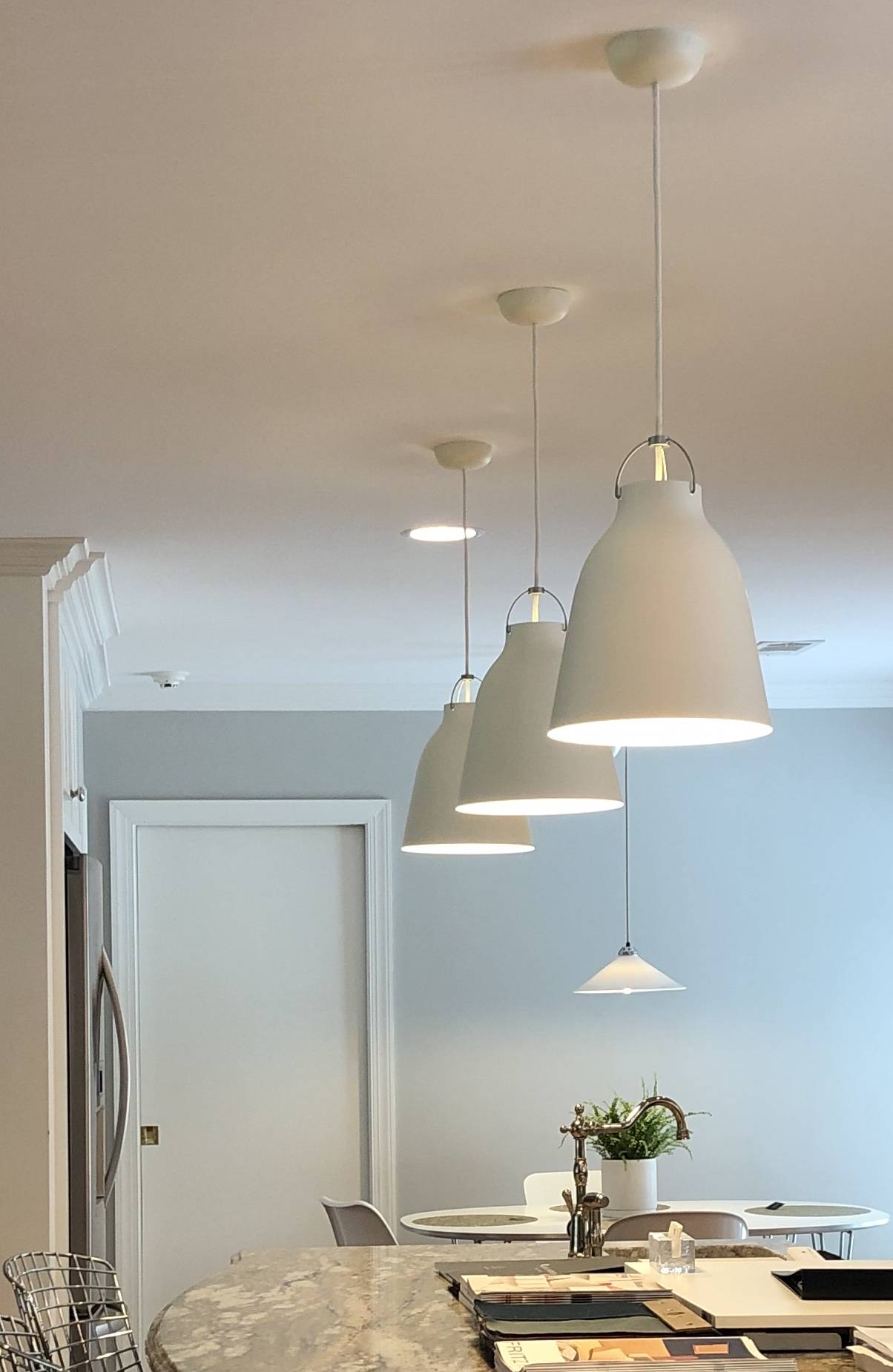 ---
A few favorite Scandinavian Designs in stock
---
While you're here, allow us to introduce Knoll's newest line extensions
Knoll has recently released some line extensions well worth considering to elevate your space.
Among our favorites, in celebration of the 100th anniversary of the Bauhaus, the Wassily Chair is now available in Cotton Greige Canvas, giving it a more casual and relaxed feel than the traditional Belting leather.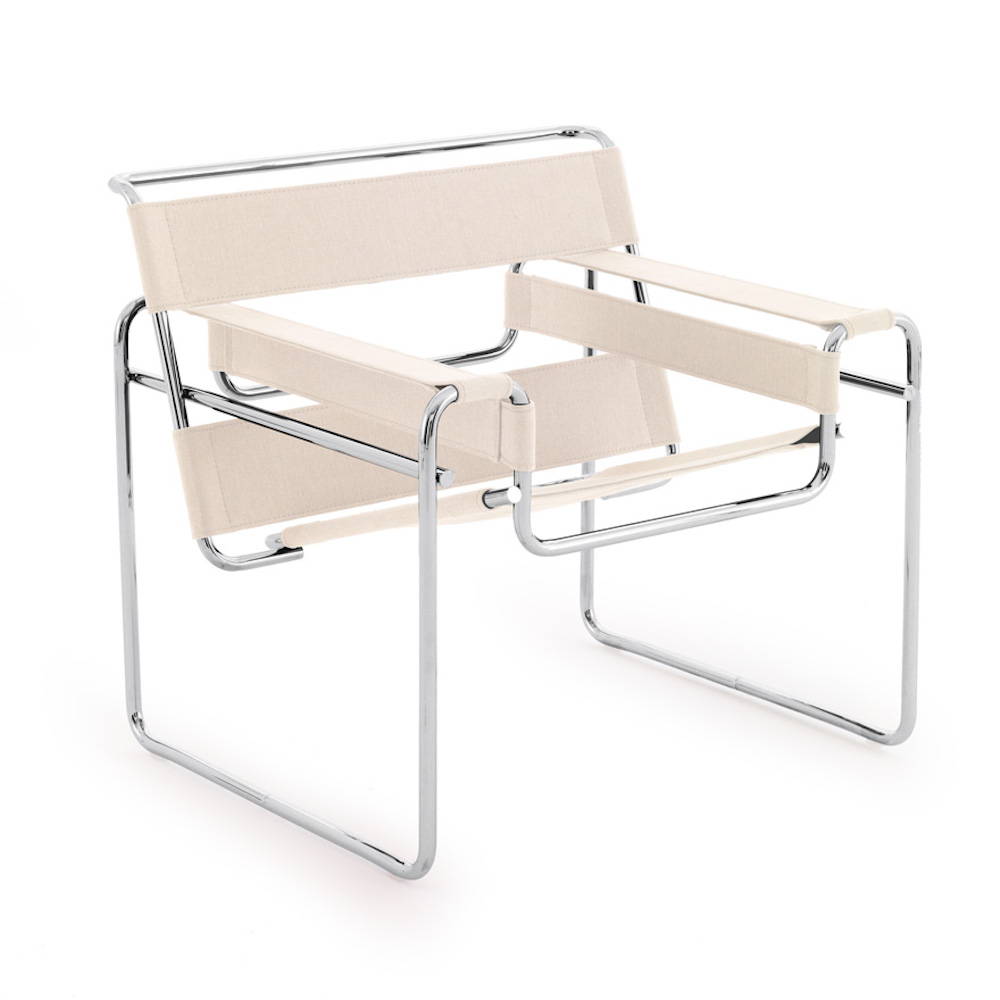 In addition, the effortlessly beautiful Saarinen Executive Chair is now available as the
Saarinen Executive Bar Stool and Counter Stool.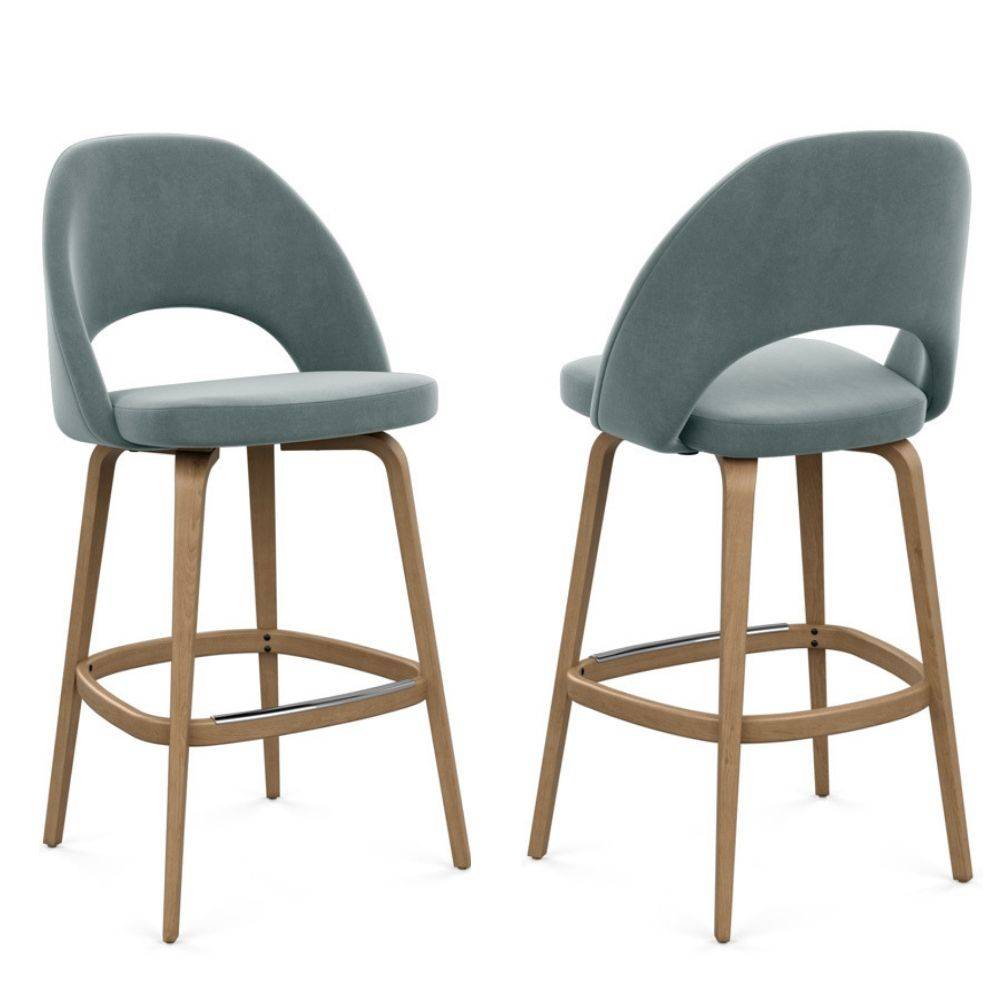 Stop by to select your favorite KnollTextile and finish options.
---
We've enjoyed working with smaller Danish furniture makers to import furniture for both commercial and residential clients over the past year.
These masters of their craft include Naver, Bernh. Pedersen & Søn, and Bruunmunch.
If you have a need for your own unique and beautifully crafted desk, sideboard, or table from Denmark, get in touch! We'd love to help.
We'll leave you with the motto of Danish maker Bruunmunch, with whom we couldn't agree more:
Thanks for celebrating 5 years with us!