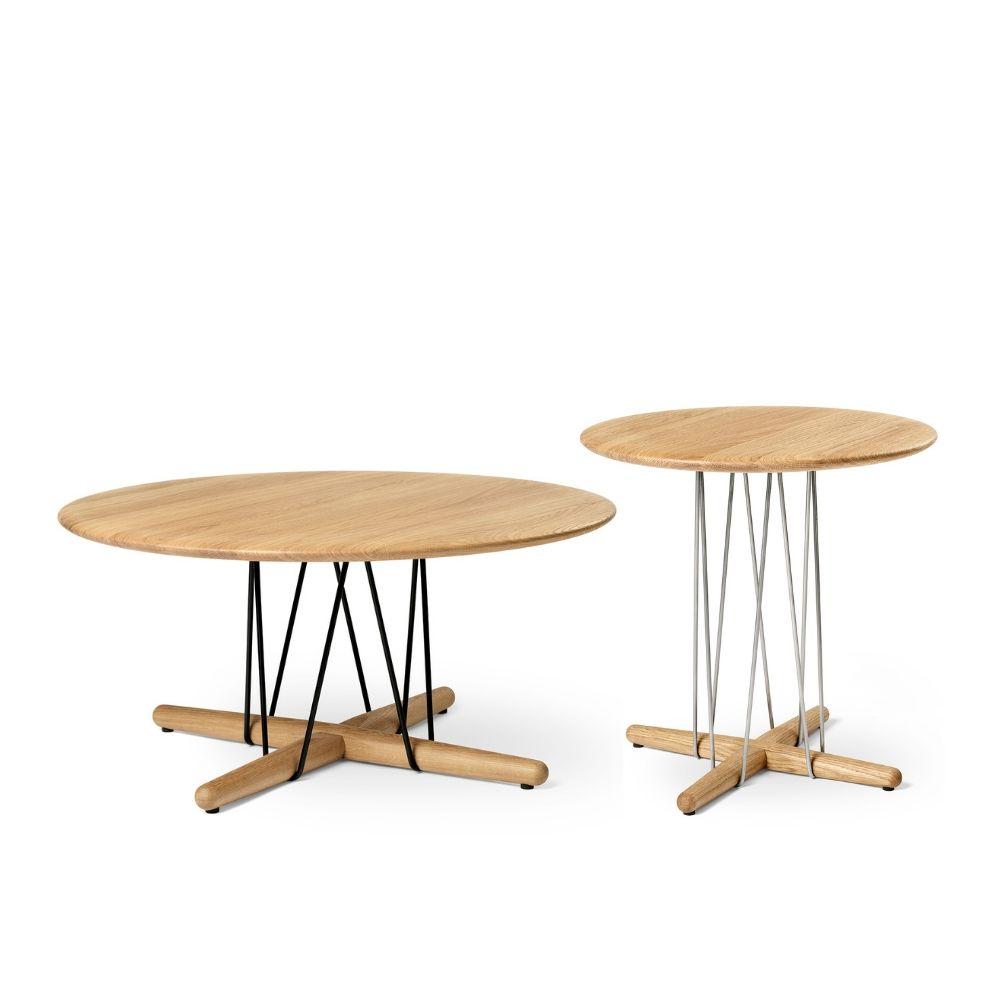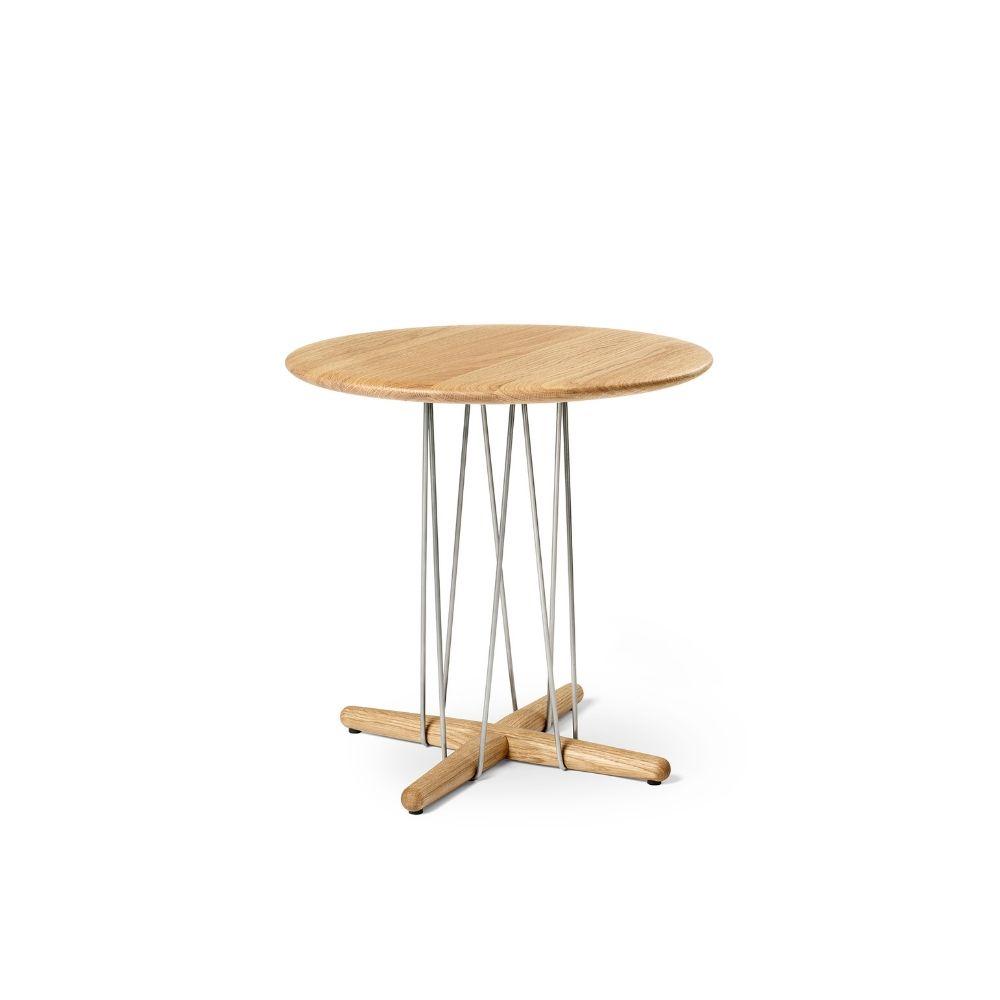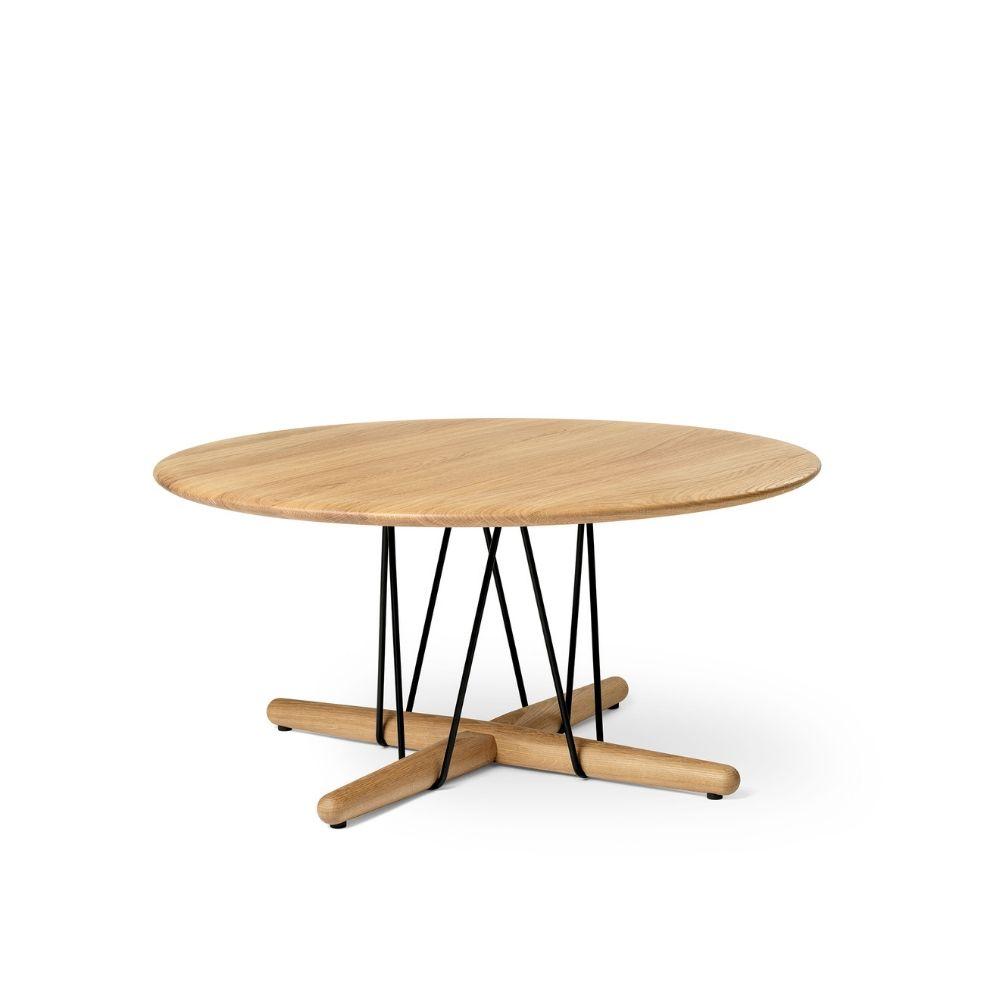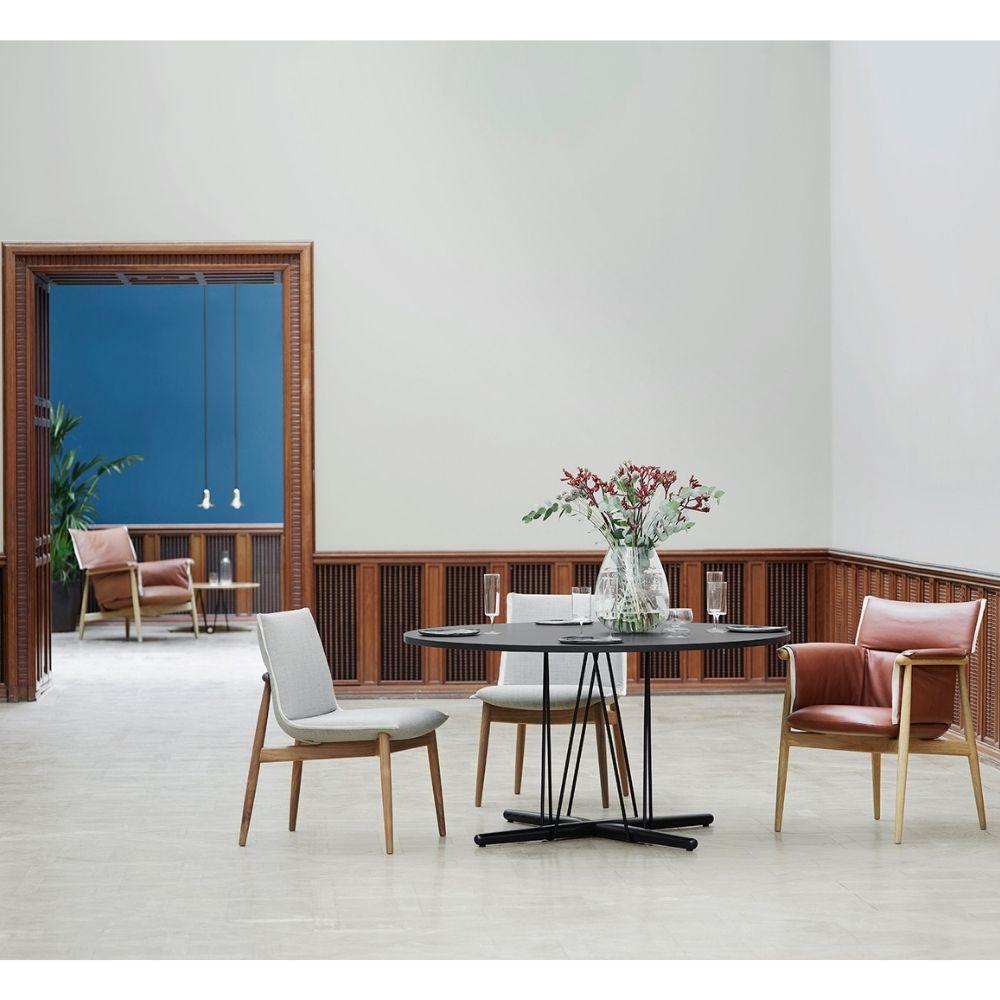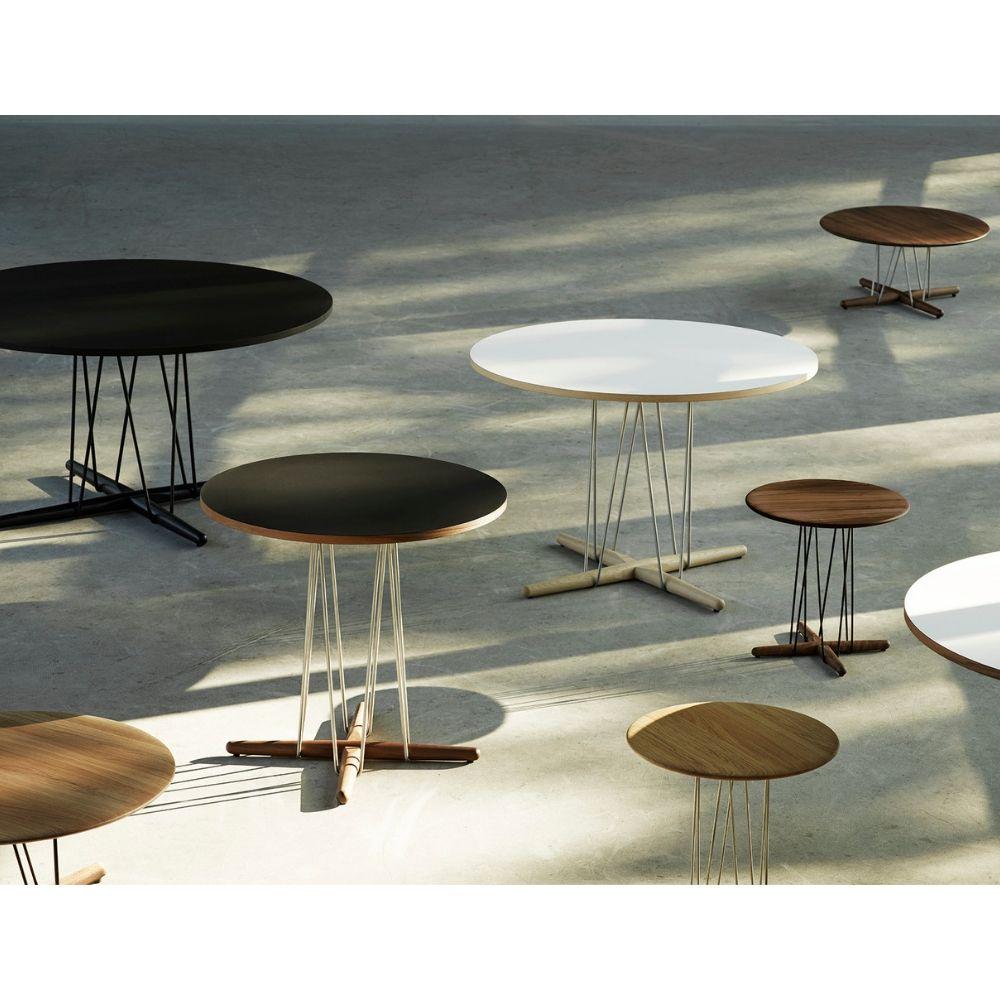 Carl Hansen EO21 Embrace Lounge Table by EOOS
Select Size:
18.9"w x 18.9"h
Select Style:
Stainless Steel
Note: some options above may not display a corresponding image
E021 Embrace Lounge Table by EOOS for Carl Hansen and Son
Visually light as if the top is floating in space, but with strong steel undergirding, Embrace Lounge Tables are an ideal companion for the Embrace Lounge Chair. 
EOOS drew inspiration for the the Embrace Table Series from the poetic dance of a kite in the sky. The frame's slender wire structure has parallels to the kite string and the tabletops reference the kite itself, while the crossed wooden base serves as an anchor and represents gravity.
"The tabletop seems to float due to the lightness of the frame. At the same time, we have created an extremely stable and unique design using the absolute minimum of materials. We have eliminated the traditional central pillar and instead designed a frame that allows light to shine through the construction. This significantly differentiates the design from most traditional tables," explains EOOS.
Designer: EOOS, 2019
Manufacturer: Carl Hansen & Søn
Dimensions:
    Side Table: 19"w x 19"h
    Coffee Table: 31"w x 15"h

Construction:
Solid Oak or Walnut Top
Stainless Steel or Black Steel Frame
Contact us, we'd love to assist with your order.