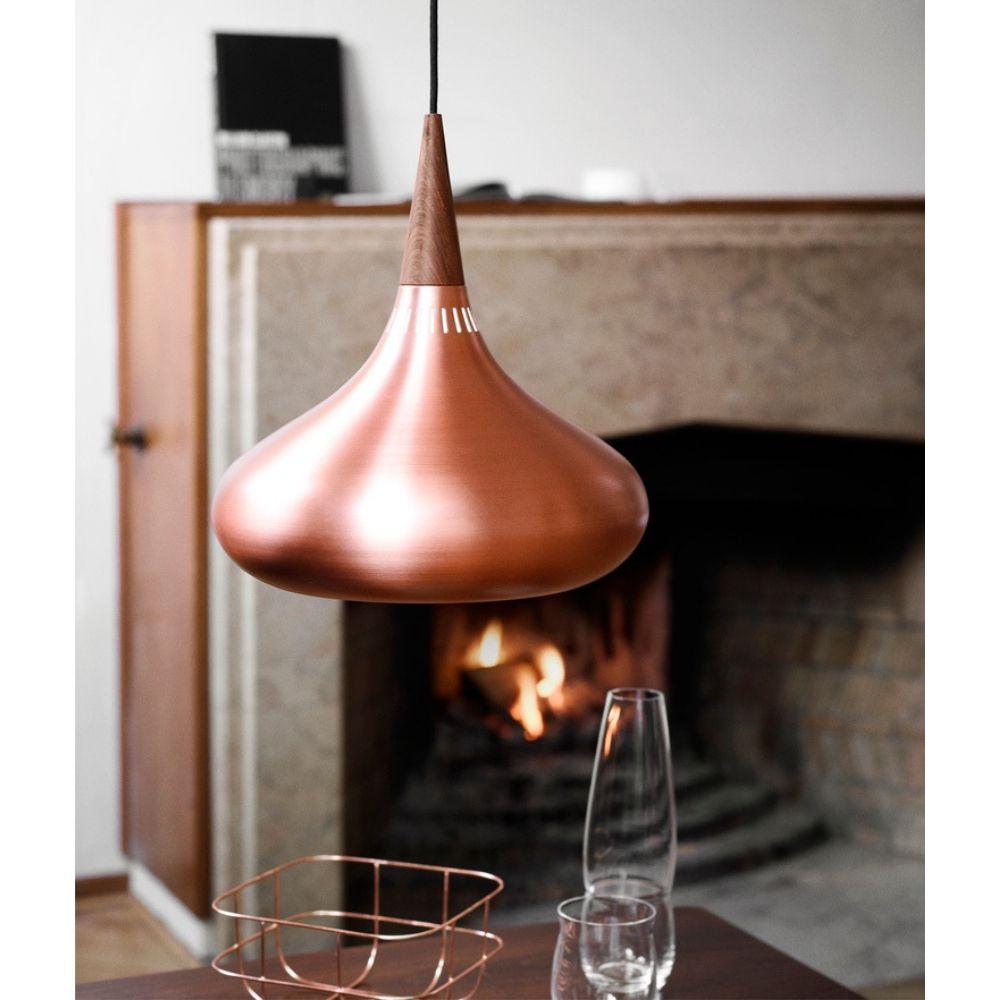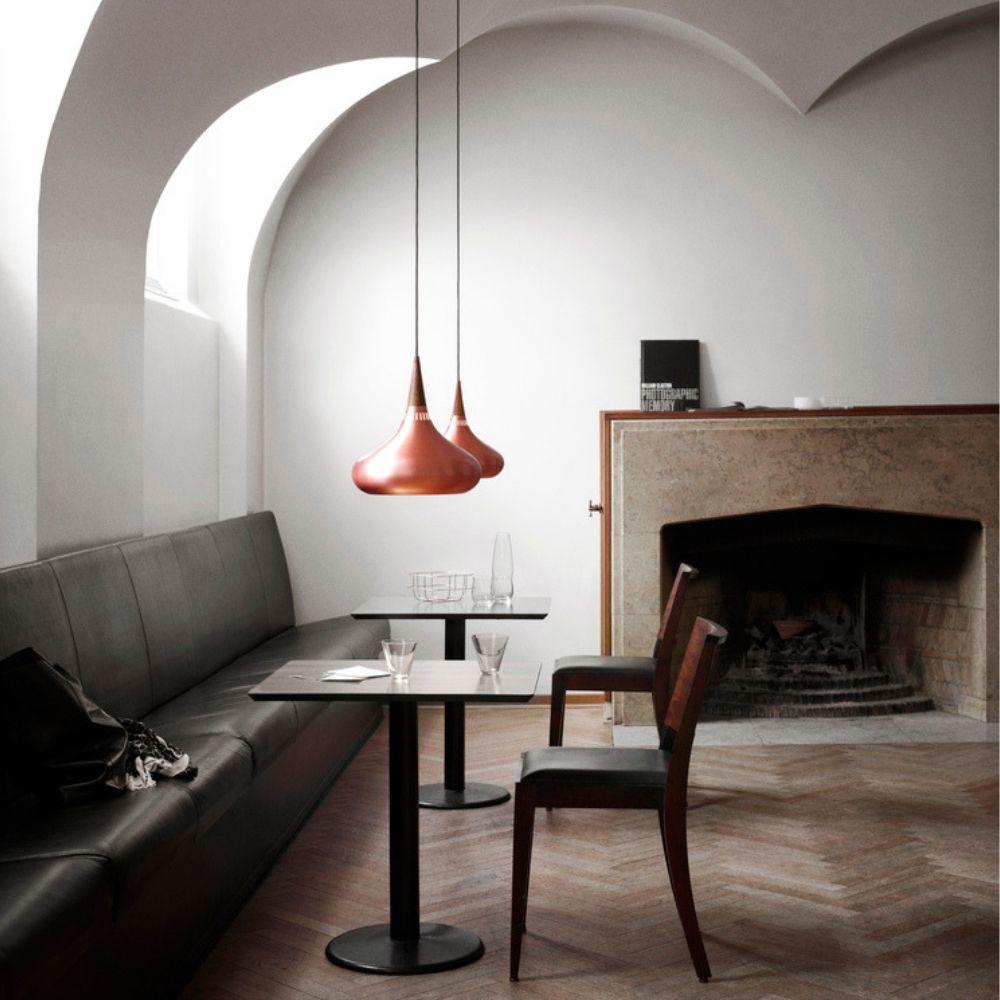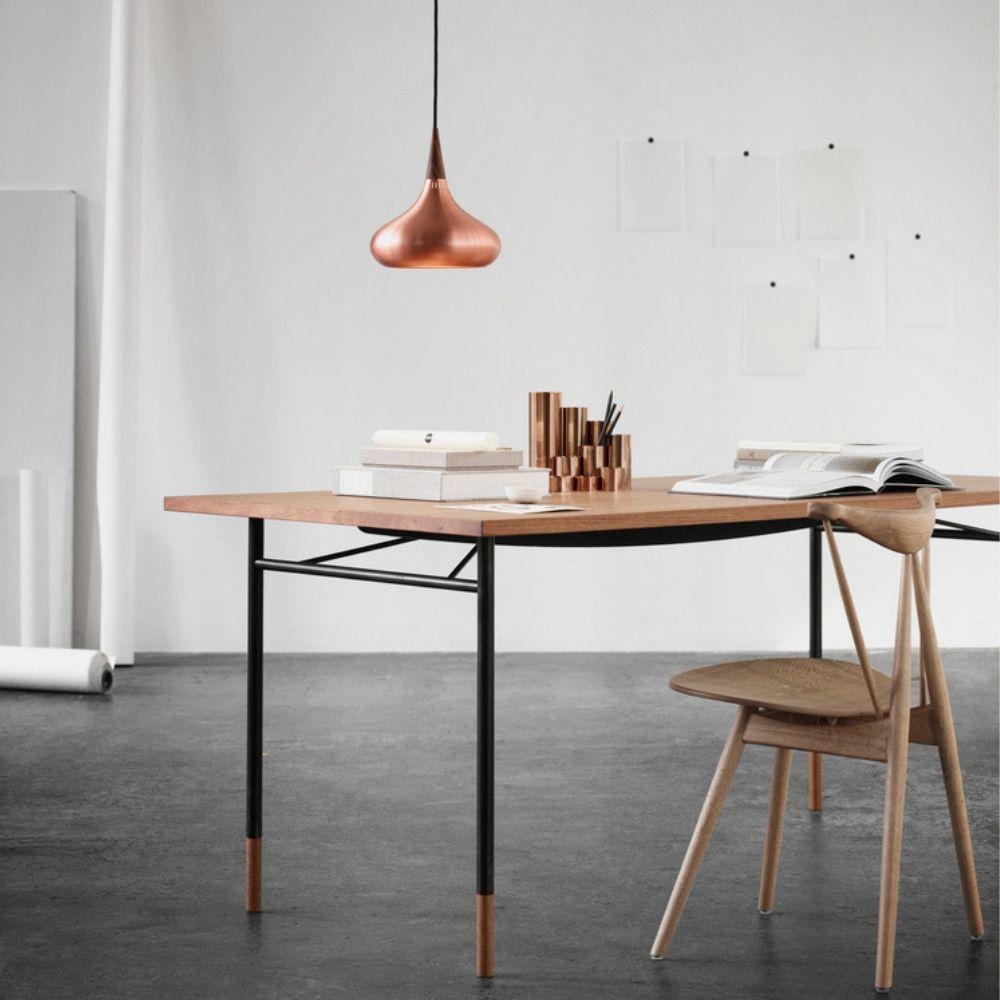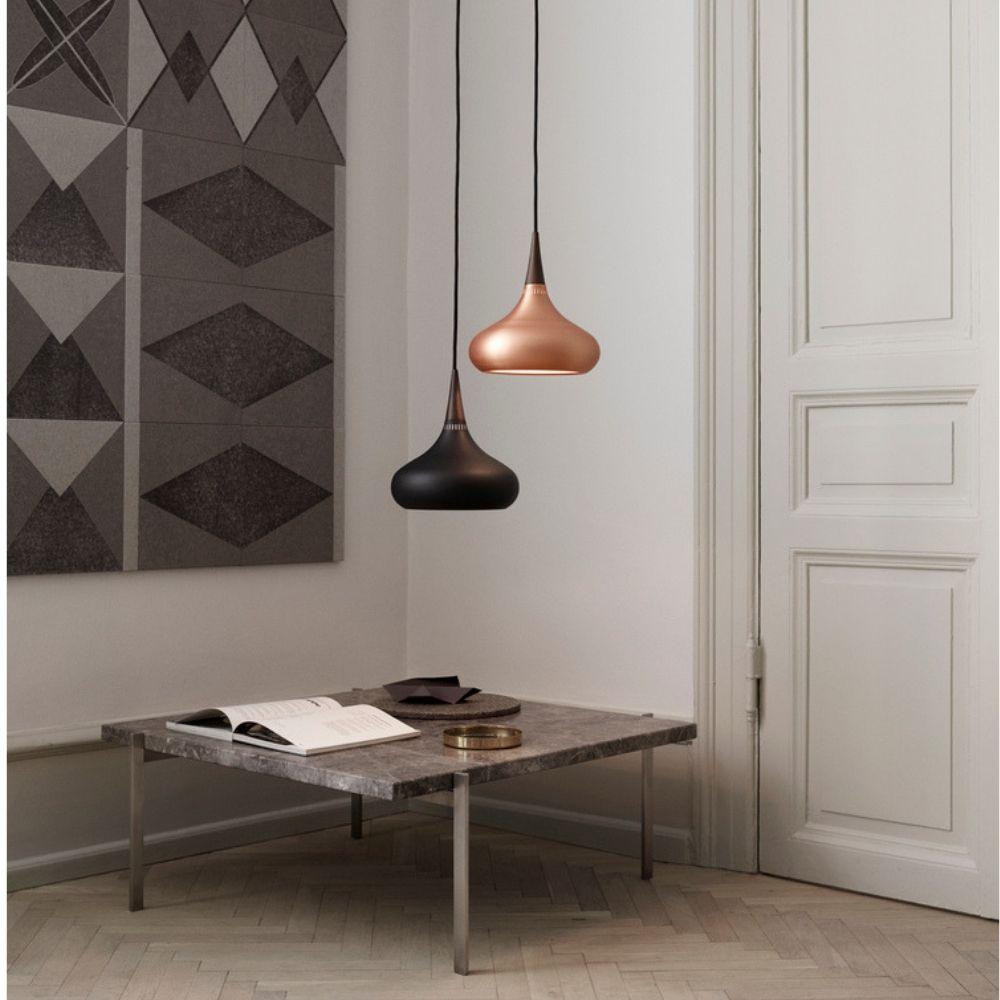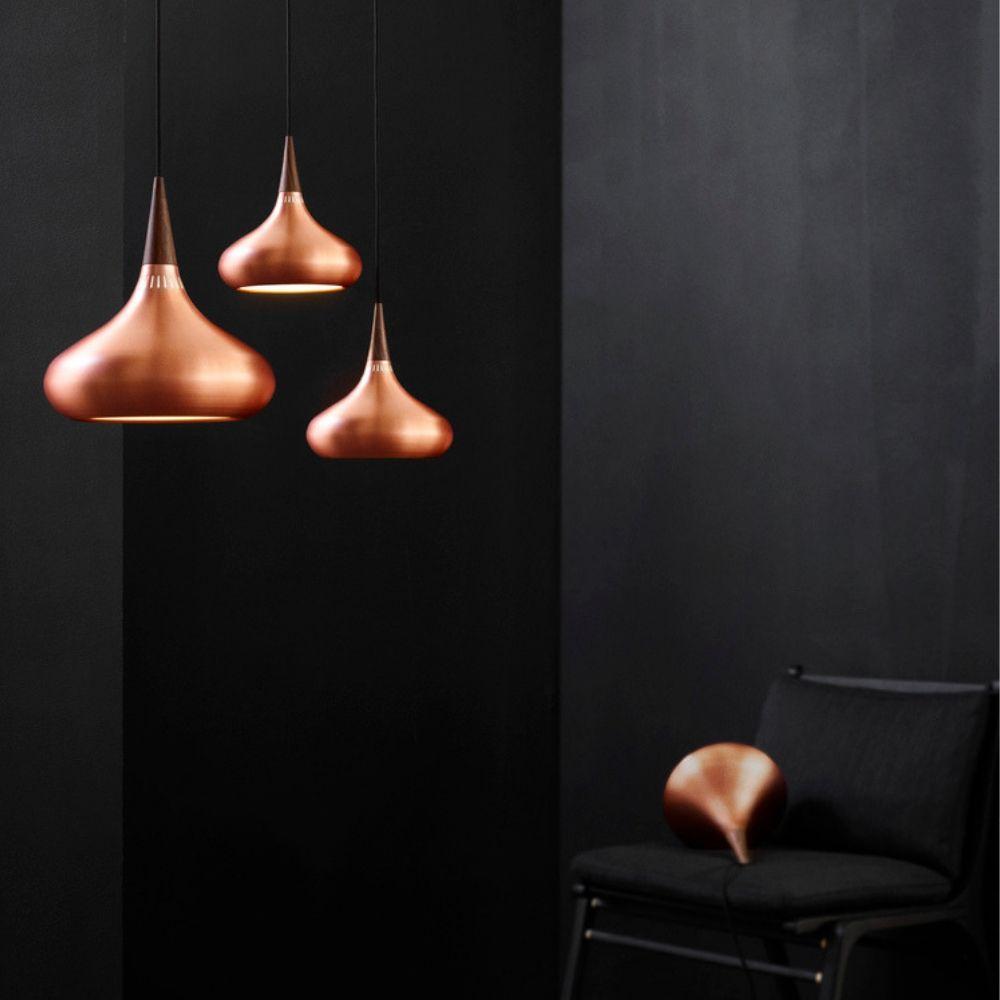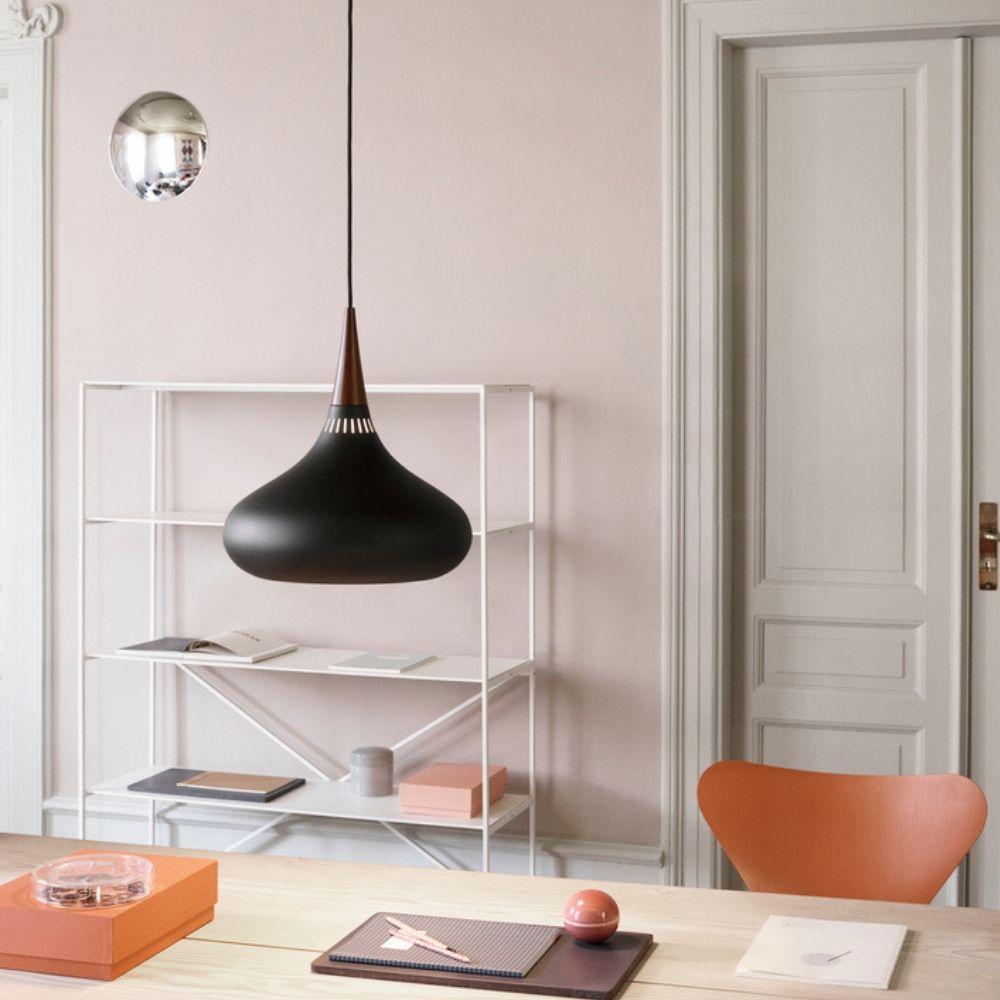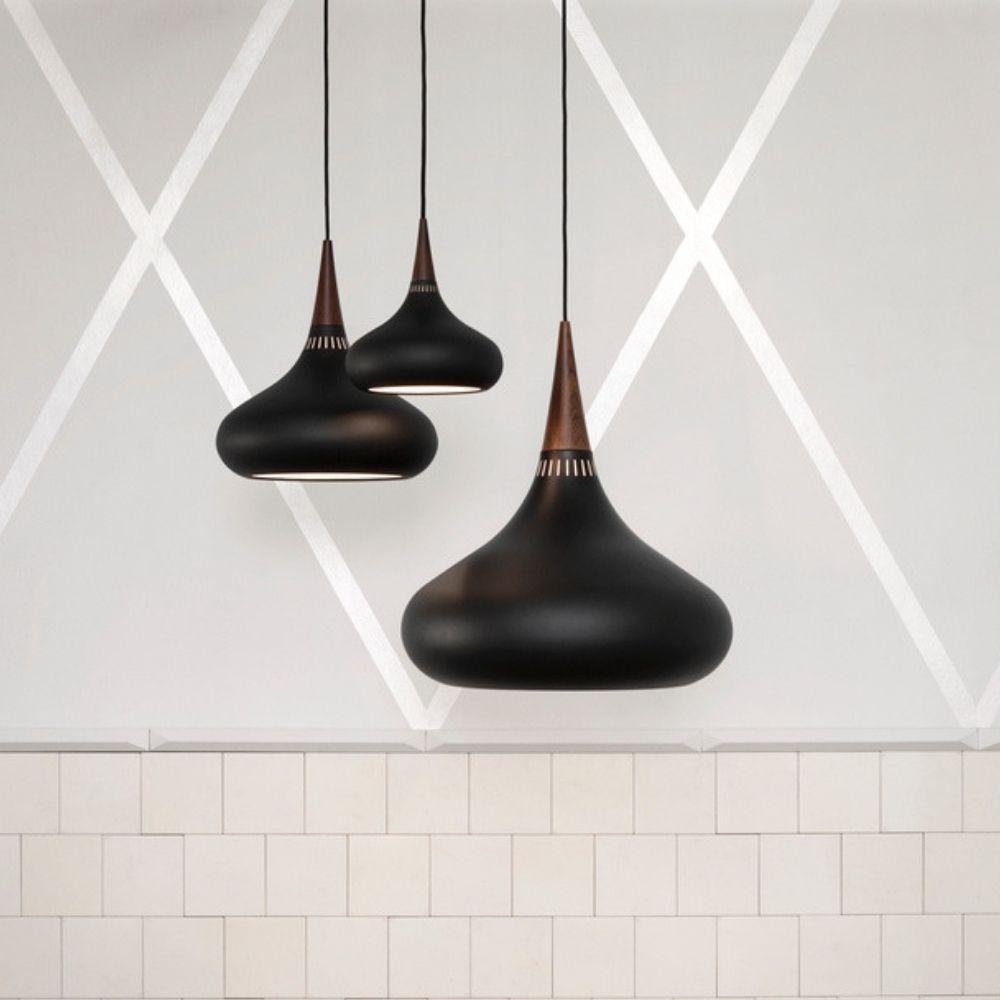 Fritz Hansen Orient Pendant
Note: some options above may not display a corresponding image
Orient Pendant Light by Jo Hammerborg for Fritz Hansen
Created by Jo Hammerborg in 1963 and relaunched by Fritz Hansen Lighting in 2013, the Orient pendant is a striking light design with great luminous efficacy made from the finest quality materials. The fitting elegantly conceals the low energy light source and ensures a soft, pleasant light without any glare.
The Orient lamp shade is hand spun in a wooden mold, a feature that underlines the original, organic shape and true craftsmanship of this pendant.
US Quickship available.
Designer: Jo Hammerborg, 1963
Manufacturer: Fritz Hansen
Dimensions:
    P1: 8.8"w | 9.6"h (22.5cm x 24.5cm)
    P2: 13.3"w | 14.5"h (34cm x 37cm)
    P3: 19.6"w | 21.2"h (50cm x 54cm)
Specs: 
Clear lacquered aluminum shade with Oak,  Black lacquered aluminum shade with Rosewood, or clear lacquered copper shade with Rosewood.
3m / 9.8ft textile cord.
Light Source: E26/E27 Bulb.
P1 Max 60W, P2 Max 75W, P3 Max 100W.
CE and UL listed.
Contact us, we'd love to assist with your order.