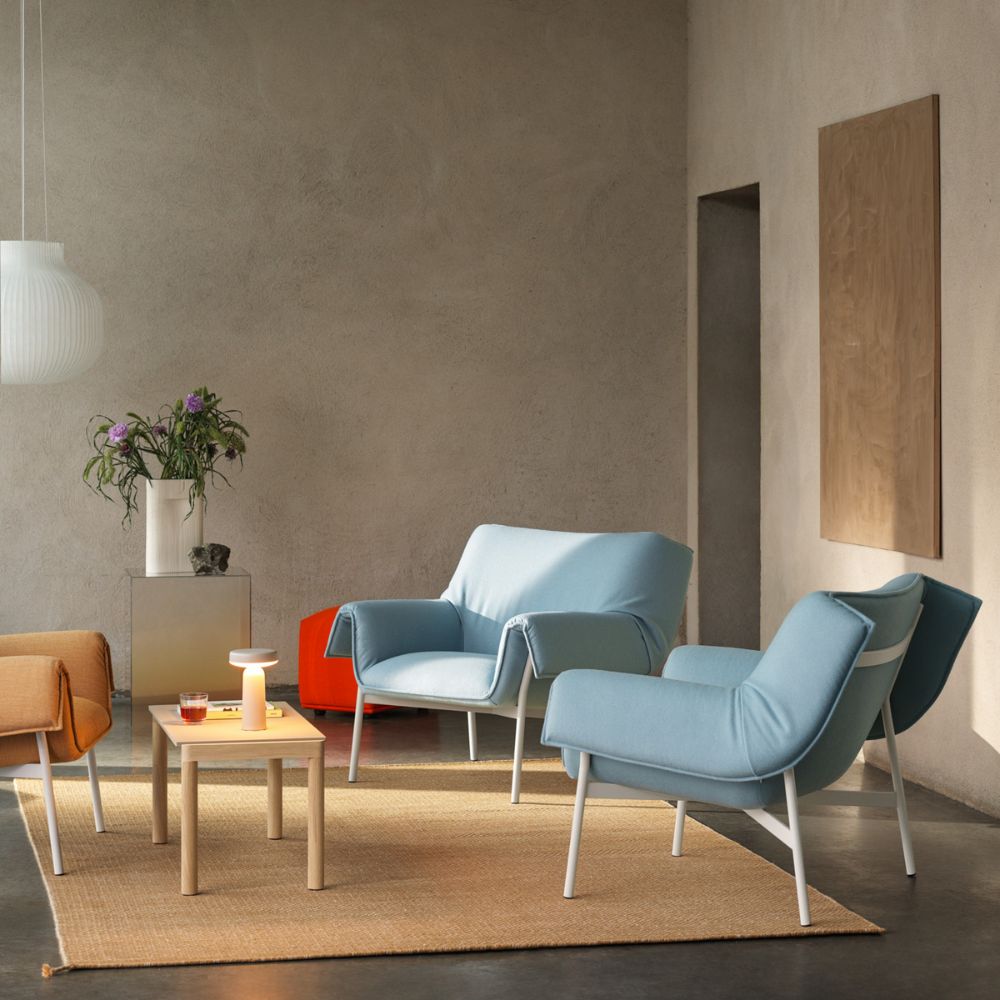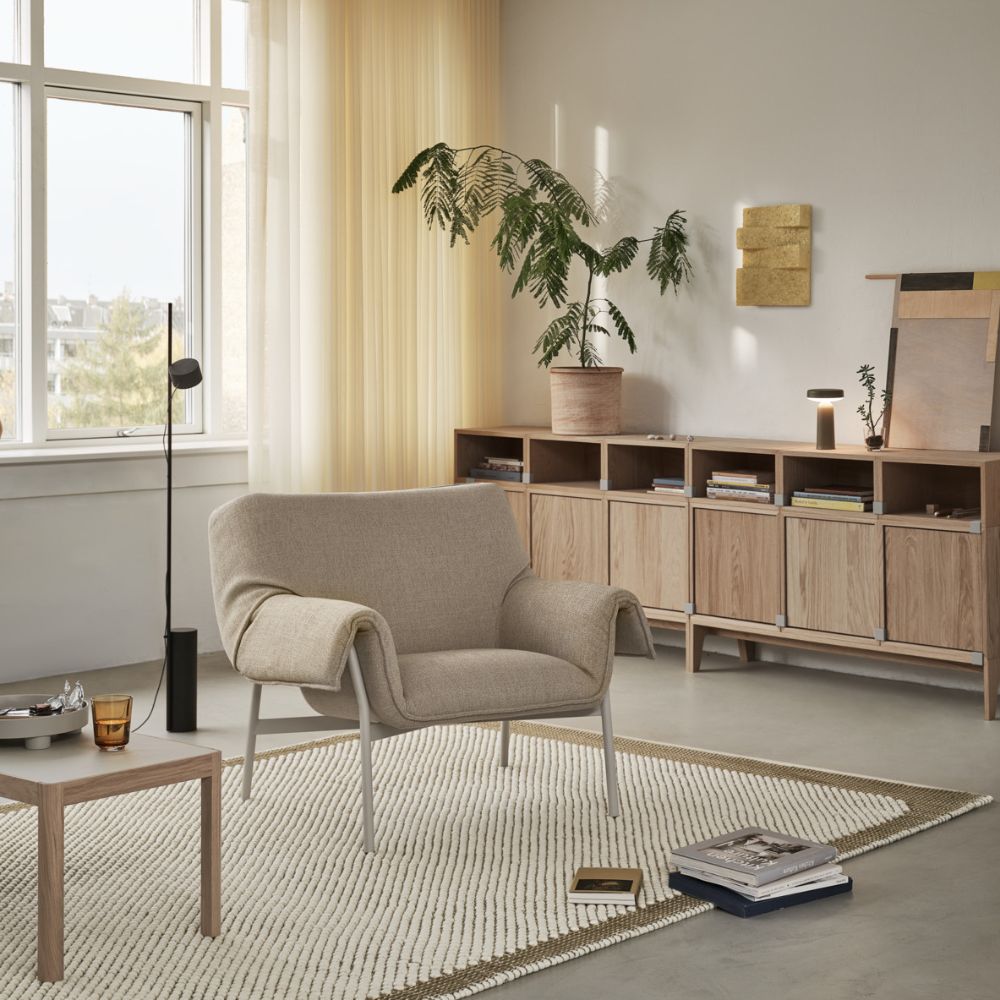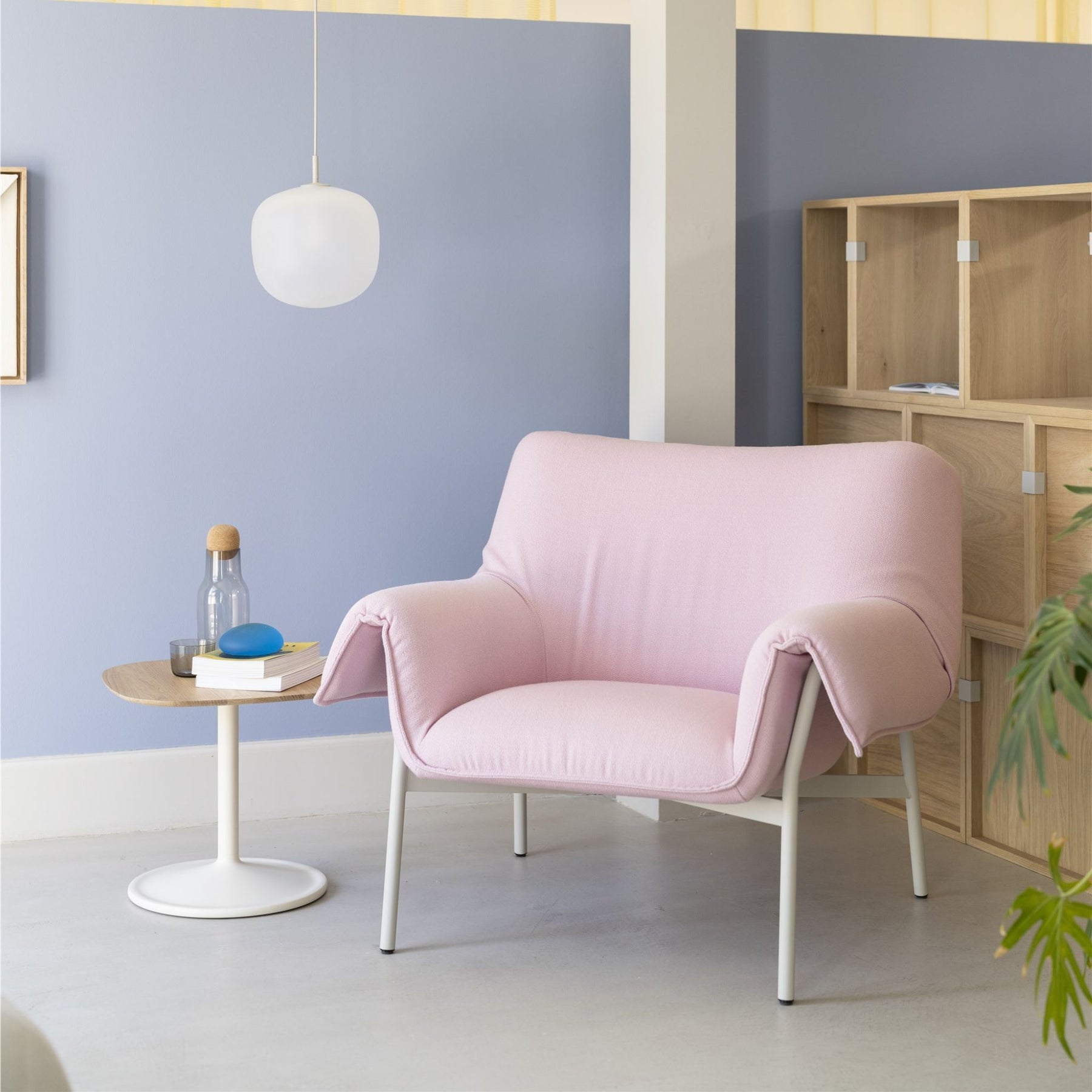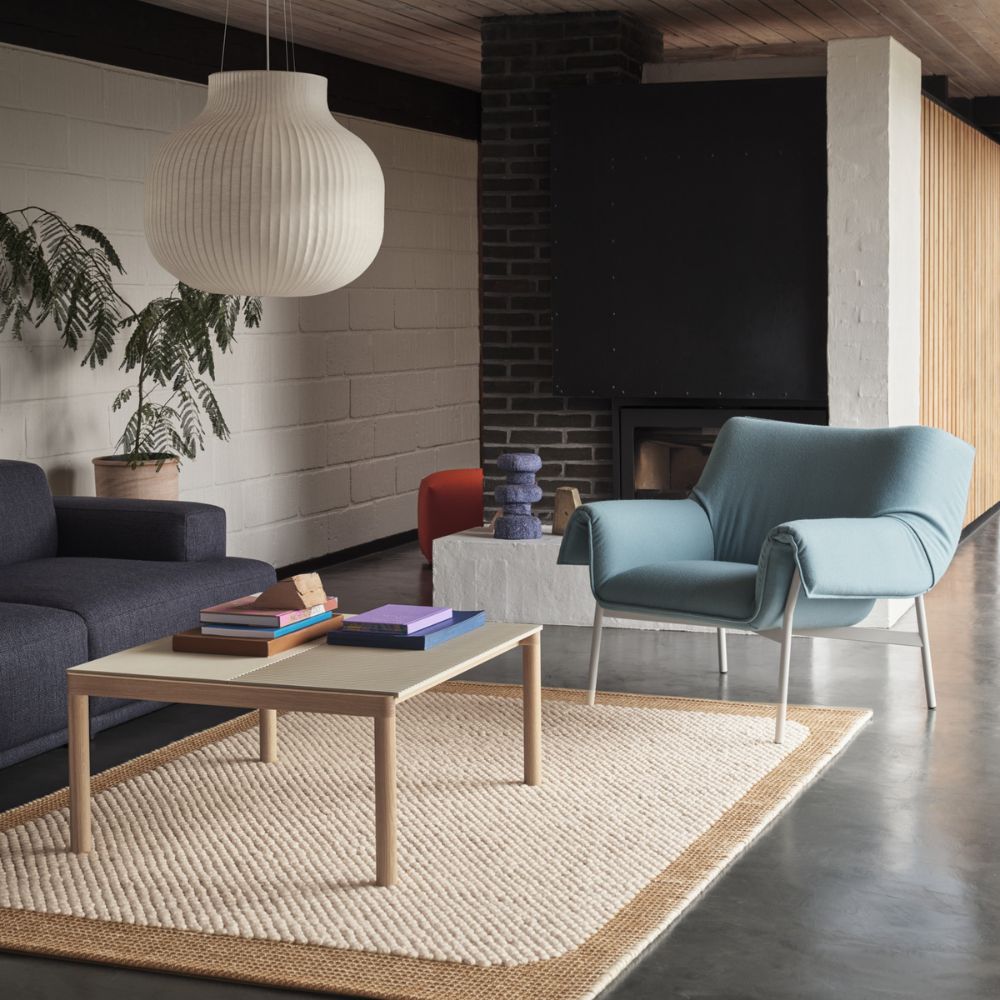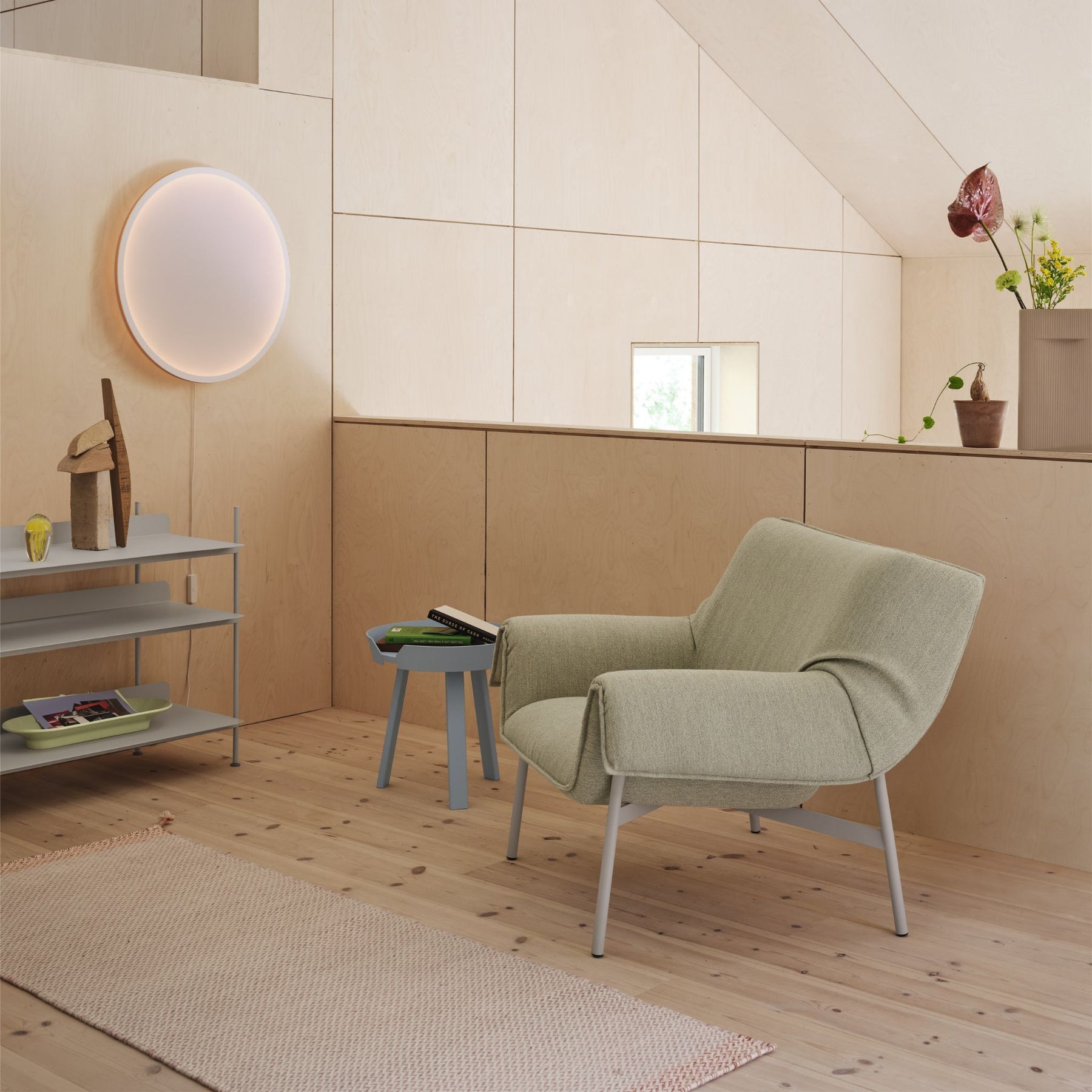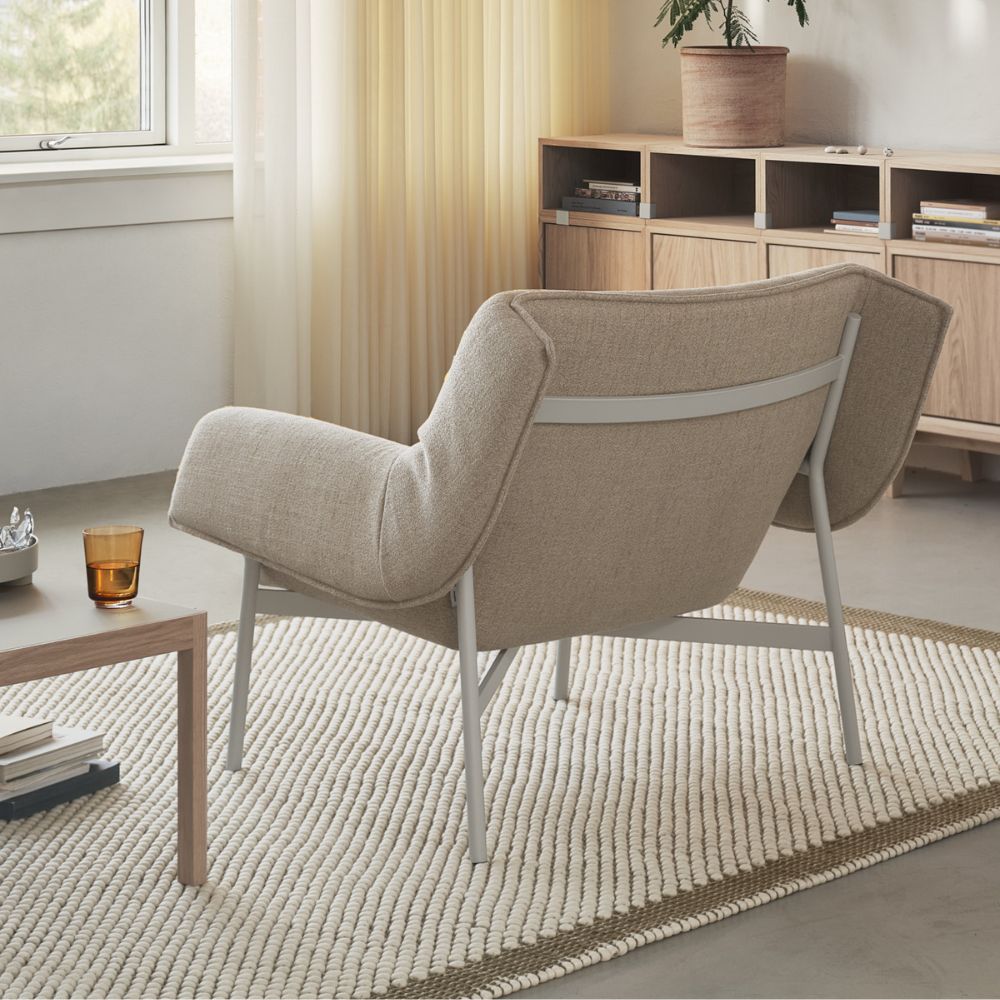 Muuto Wrap Lounge Chair
Select Material:
Sabi 151 Black Frame
Note: some options above may not display a corresponding image
Muuto Wrap Lounge Chair by Normal Studio
Wrap is a soft Lounge Chair with a blanket-like textile wrapped around its shell, allowing a deep sense of comfort with a strong sense of character. While its design is guided by the search for ultimate comfort, its generous shape is supported by a light steel frame creating a contrasting image of airy lightness. The draped upholstery is a result of extensive research and development as well as craftsmanship and knowhow. The Wrap Lounge Chair is simple, yet refined, combining a sense of ease with a strong design language.
Designer: Normal Studio, 2023
Manufacturer: Muuto
Dimensions: 35.95"w | 19.7"seat width | 35.83"d | 21.3"seat depth | 32"h | 17.5"seat hight | 23.4"armrest hight
Construction:

Interior shell made of pressed felt from 100% recycled post-consumer plastic with a steel reinforcement
Shell is clad with multiple layers of foam, wadding, and finished with textile upholstery
Upholstered in high-quality textiles from Kvadrat and Rohleder
Tube base in powder coated steel with plastic gliders
Sabi 151 and Ecriture 240 fabrics are quickship when in-stock
Contact us for custom orders