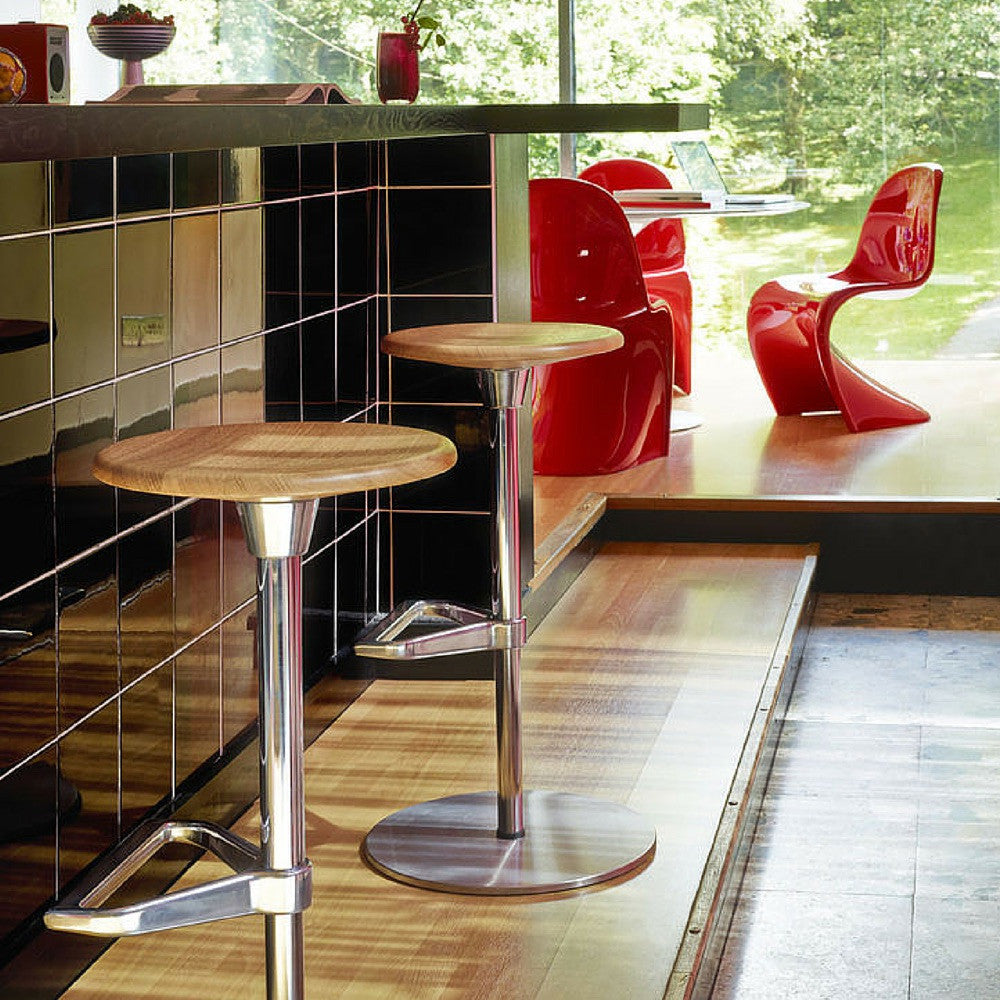 Barber & Osgerby Zeb Stool Leather
Select Seat Material:
Chocolate 68
Select Column Material:
Chrome
Note: some options above may not display a corresponding image
Barber & Osgerby Zeb Stool Leather
Bar stools are often designed as part of a family of chairs. The Zeb Stool, by contrast, was designed by Edward Barber and Jay Osgerby to fulfill the specific purpose of a bar stool: every individual component is precisely developed in the best quality for its designated function. All of its parts—seat and swivel mount made of die-cast aluminum, powder coated column sleeve, chrome-plated gas spring, foot rest and base plate-are precisely coordinated down to the smallest details. Thus they not only serve their individual purpose, but are joined together in an elegant, unified whole of the highest quality.
The bar stool has a height-adjustable swivel seat. The sleeve of the column comes in various colors, and the round seat is also available in different versions: wood or leather with soft upholstery.
The name Zeb comes from Zebedee, the twirling jack-in-the-box character from the BBC children's televsion series 'The Magic Roundabout'.
Designers: Edward Barber & Jay Osgerby, 2014
Manufacturer: Vitra
Dimensions: 14.5"seat dia, 17.75"base dia | seat height: 28.25"-31.75"
Construction: Base: seat mount in die-cast aluminum, gas spring in chrome, height-adjustable swivel column in a gloss powder-coat or chrome. The seat has a thin padding covered in either chocolate or black leather.