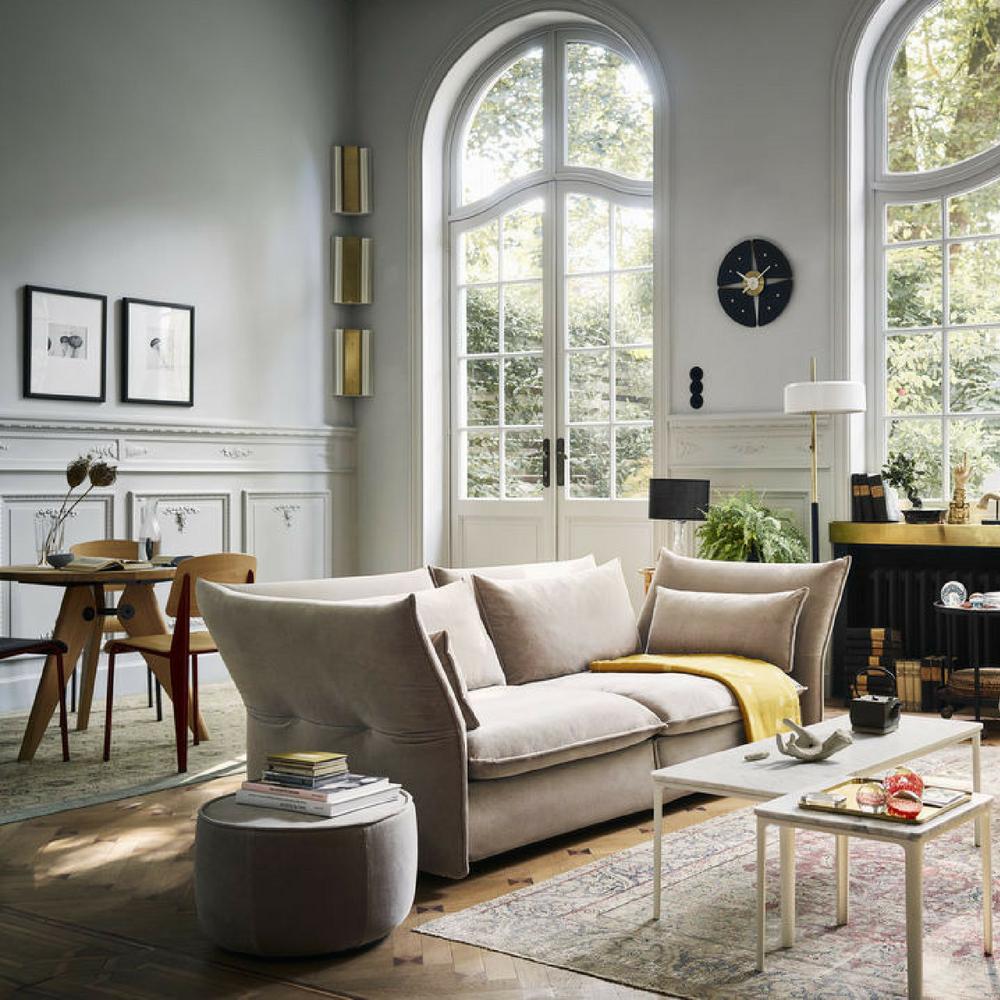 Vitra Mariposa Sofa by Barber Ogerby
Select Material:
Laser Dark Grey 03
Note: some options above may not display a corresponding image
Mariposa Sofa by Barber and Osgerby for Vitra
The Mariposa Sofa radiates an inviting aura of spacious comfort, and yet maintains a subtly understated presence thanks to its balanced proportions. The sofa owes its extraordinary comfort to the pleasantly soft upholstery, which completely surrounds the sitter and prevents contact with any hard structural elements. An ingenious adjustment mechanism makes it possible to individually tilt the side and backrest elements for various sitting or reclining positions.
Designer: Edward Barber and Jay Osgerby, 2014
Manufacturer: Vitra
Dimensions:  83-94.75"w | 40-45.25"d | 31.75-34.5" h | 16.75"h seat
Available in a wide range of beautiful fabrics.
Contact us, we'd love to assist you with custom options.