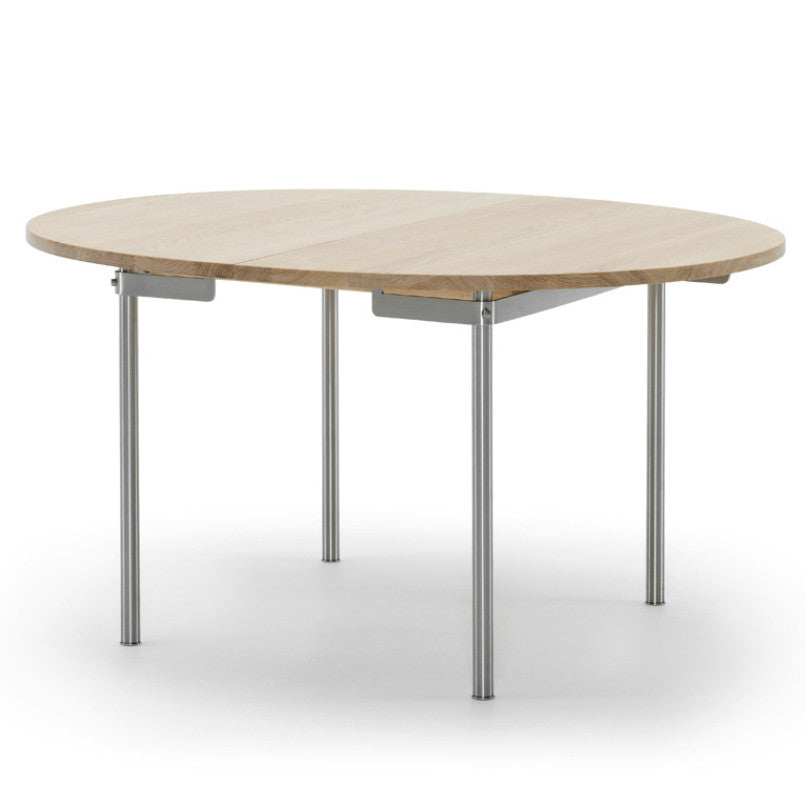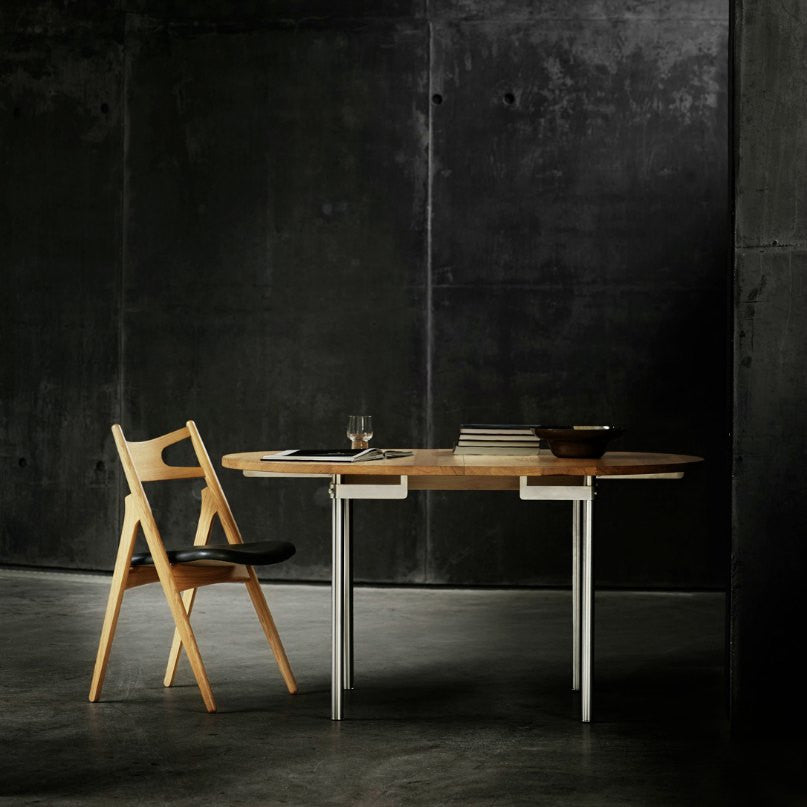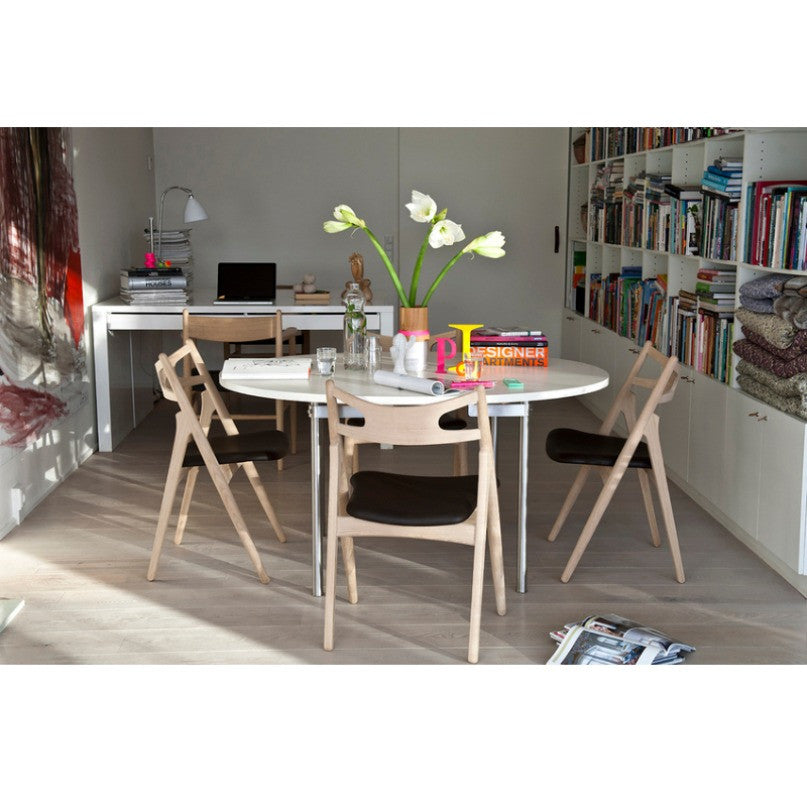 Hans Wegner CH334 Dining Table
Select Material:
White Laminate
Note: some options above may not display a corresponding image
Hans Wegner CH334 Dining Table
Yet another beautiful example of Wegner's visionary design. With their original forms and clean lines, the table tops investigate the possibilities of circular shapes, renewing the classical ellipse and providing excellent seating for everyone. A table with plenty of options that can be altered to suit your every need, meaning it's not just an everyday joy but a table well-suited for entertaining.
Designer: Hans Wegner, 1962
Manufacturer: Carl Hansen
Dimensions: 45.3"w | 55.1"l | 28.3"h
With Insert: 45.3"w | 78.7"l | 28.3"h
Table Leaf: 45.3"w | 23.6"l
Construction: The table can be ordered in one piece table-top or with a table that splits in the middle for insert leave. The inserts can be order separately although it is advisable to order with the table in order to avoid variation in color. The table top is either solid wood or white laminate. The leaves are made from solid wood, MDF, linoleum, or white laminate. The legs are stainless steel.