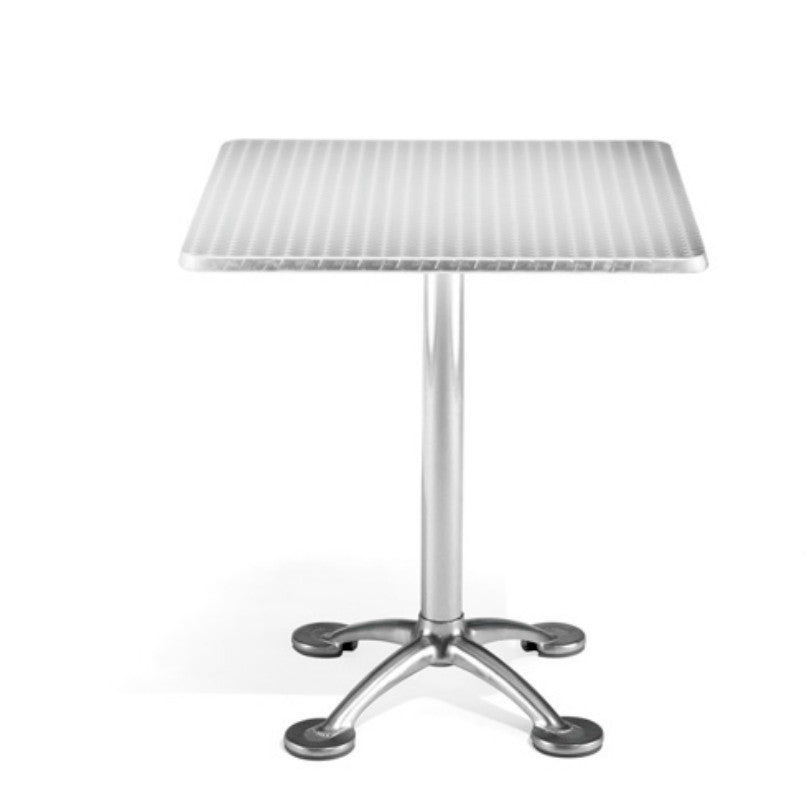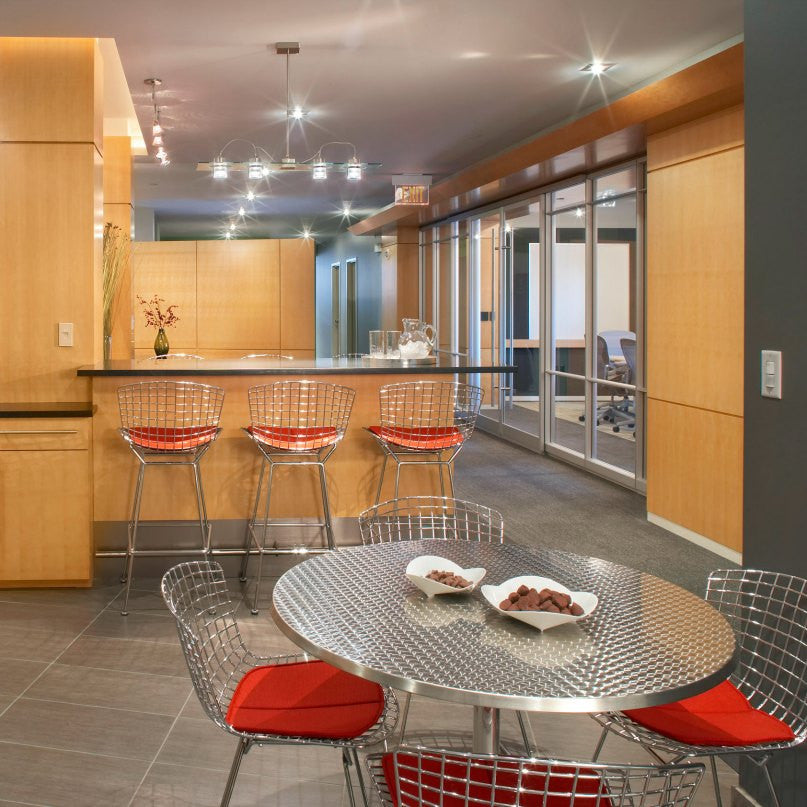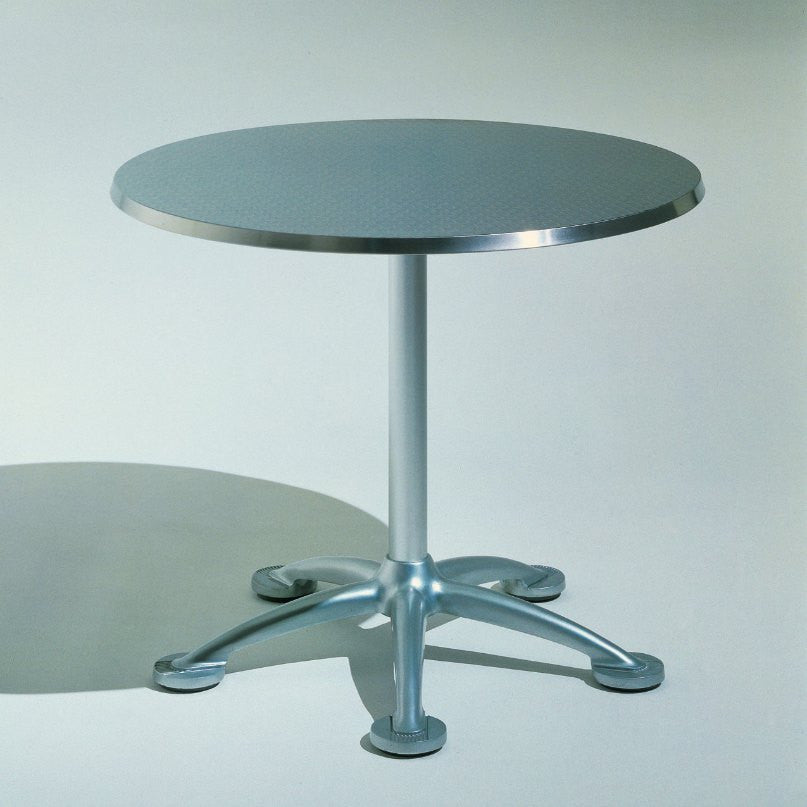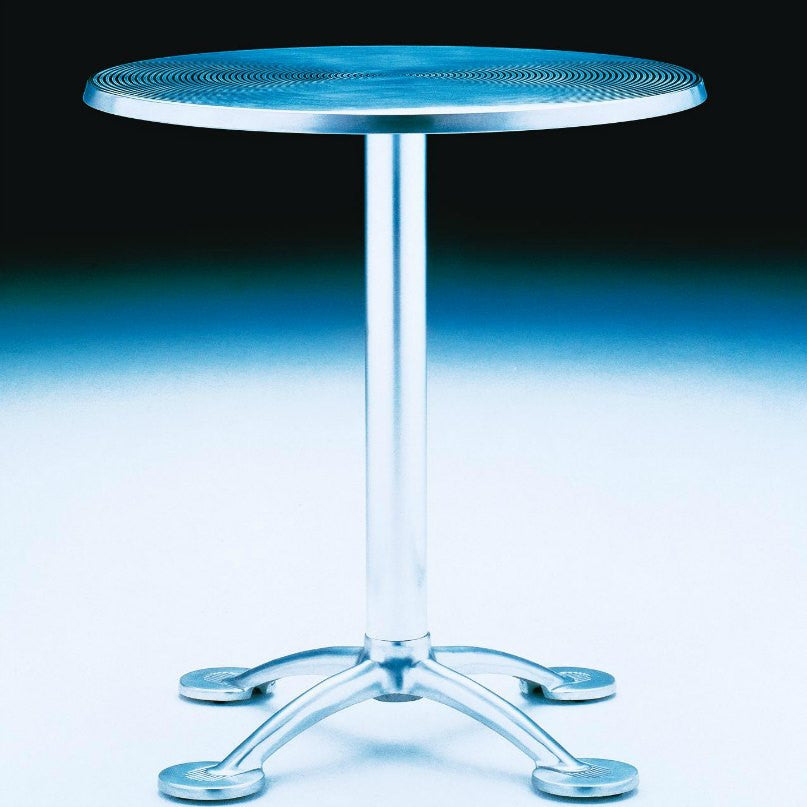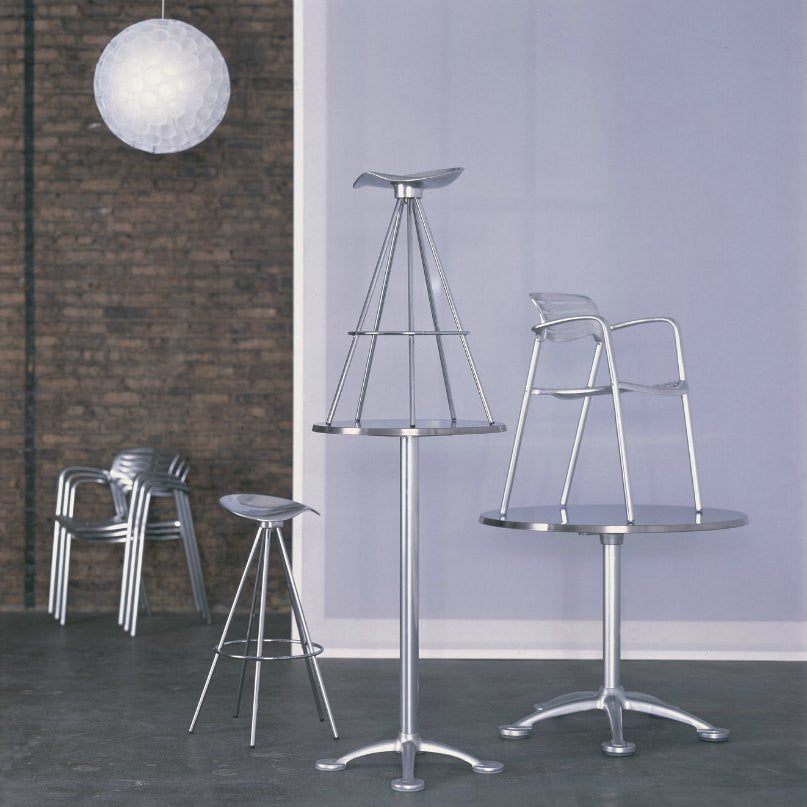 Jorge Pensi Cafe Tables
Select Material:
Disks with Wrapped Edge
Note: some options above may not display a corresponding image
Jorge Pensi Cafe Tables
A perfect complement to his award-winning Toledo chairs, Jorge Pensi's cafe tables have eye-catching polished aluminum bases and unique tabletop finishes.
Designer: Jorge Pensi, 1988
Manufacturer: Knoll
Dimensions:
Small Round: 23.5"w | 28.25"h
Round: 27.5"w | 28.25"h
Square: 27.5"w | 28.25"h
Bar Height: 23.5"w | 43.3"h

Construction:
Tabletops in acid-etched stainless steel or metallic trespa.
Metallic Trespa is UV resistant, does not reflect heat, and is made of recyclable materials. Ideal for outdoor use.
Base is polished anodized aluminum weighted for stability.

Contact us, we'd love to assist you with custom options.