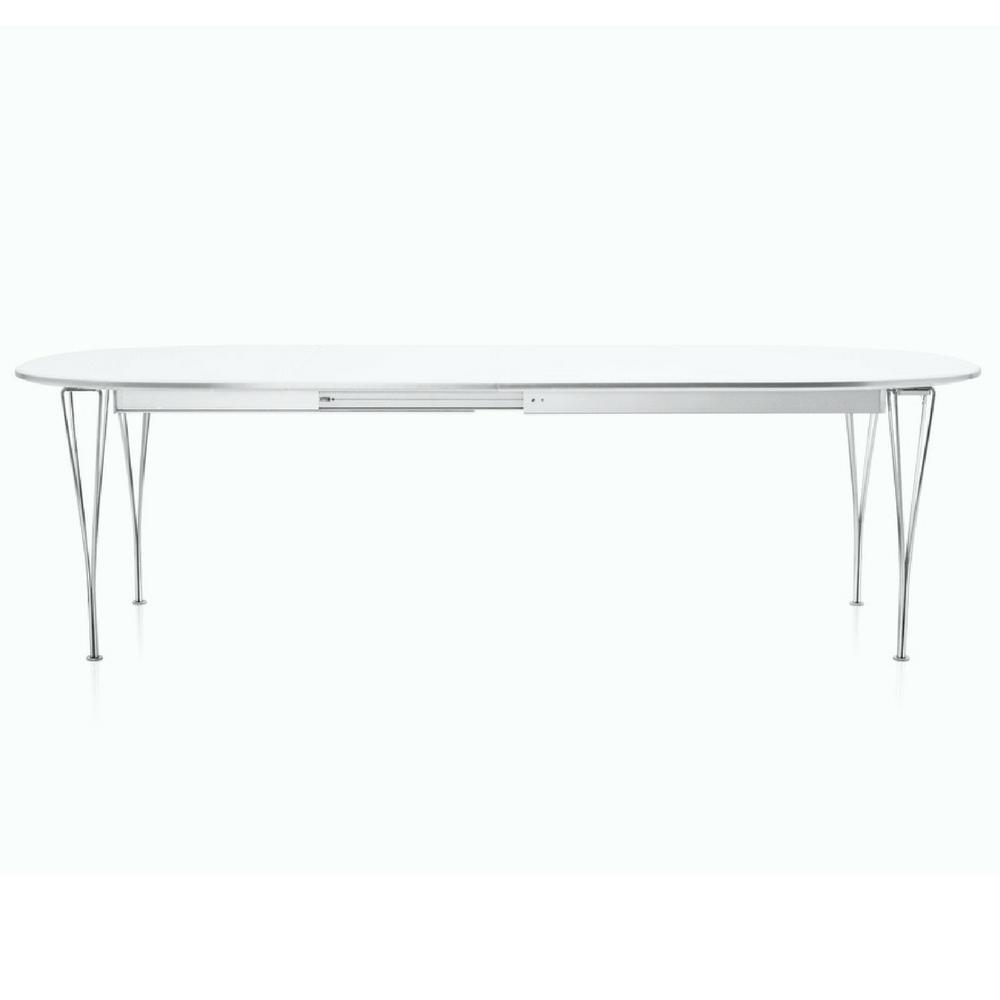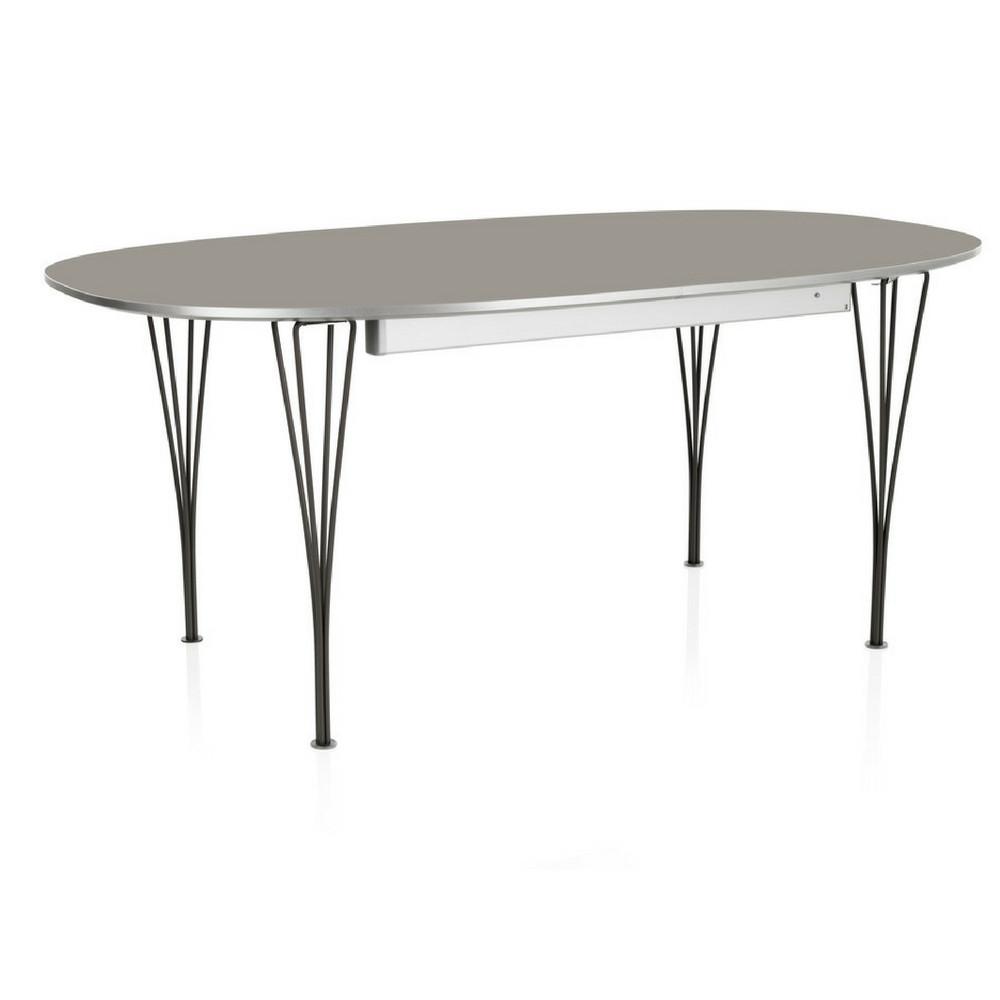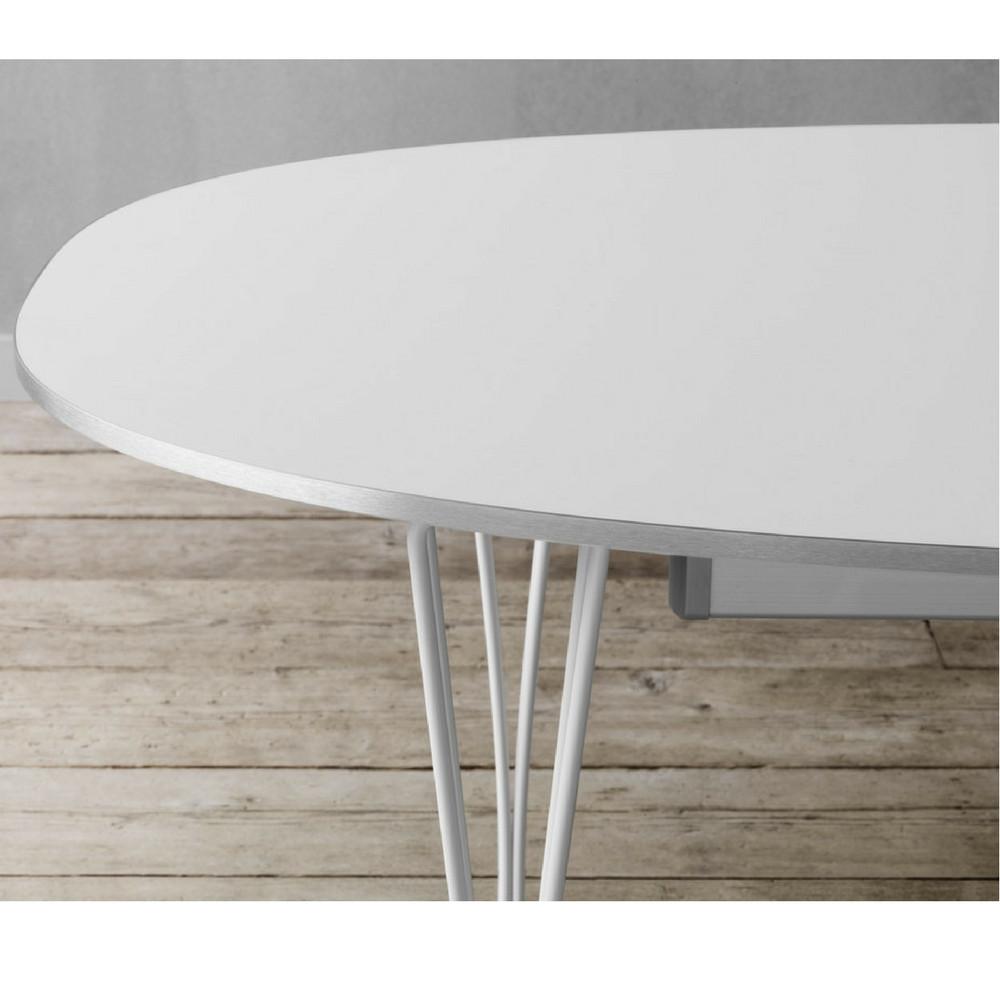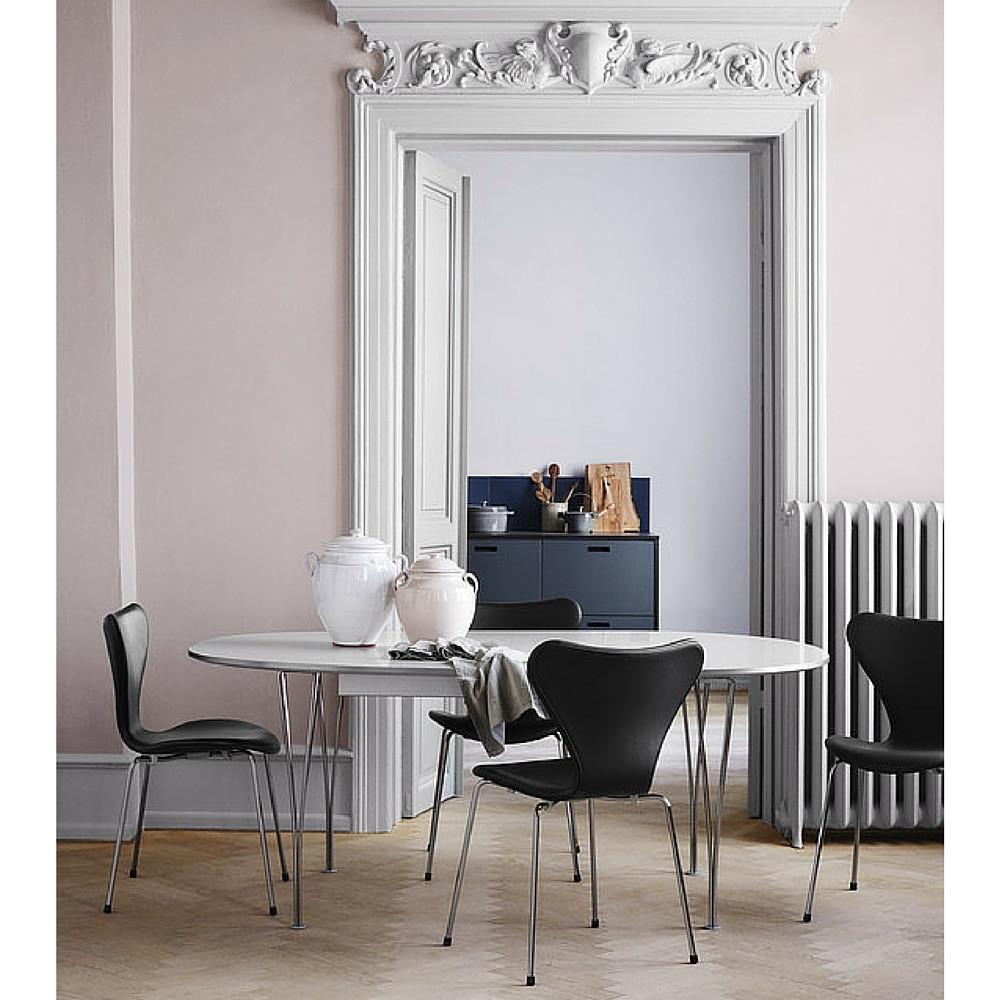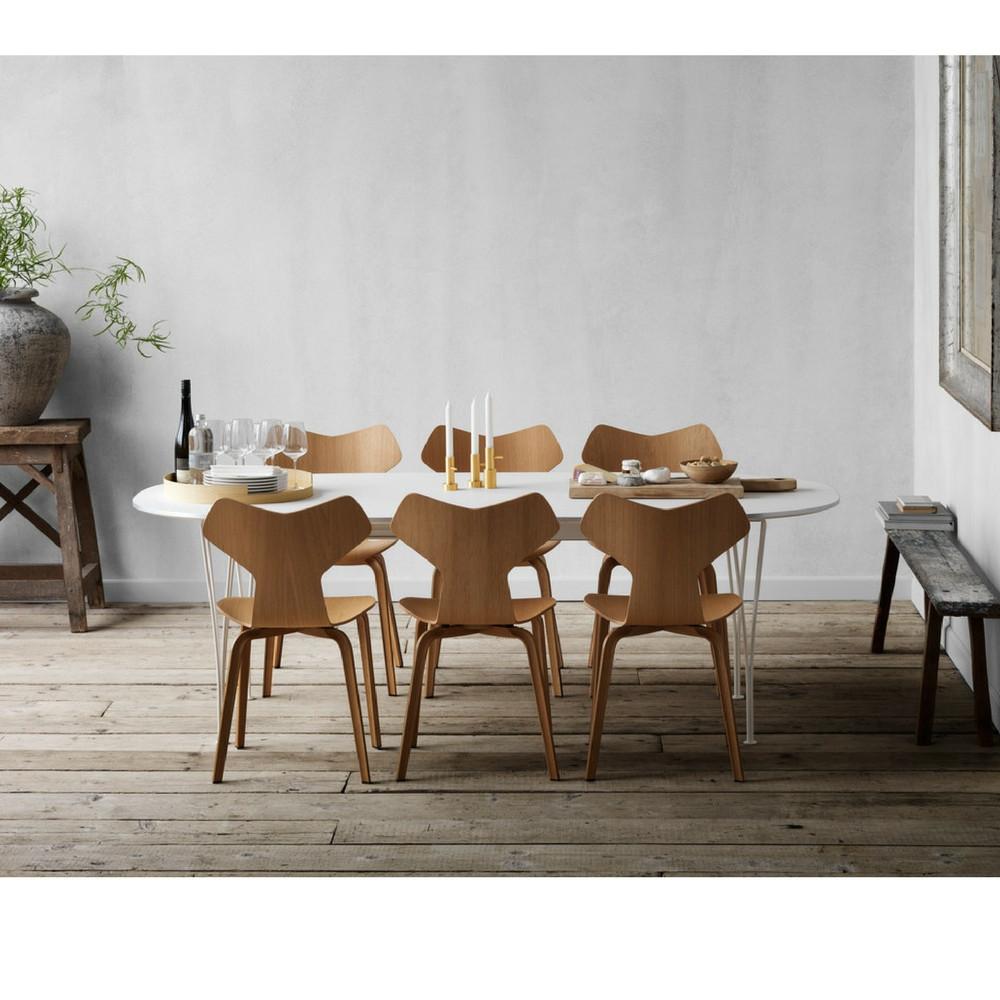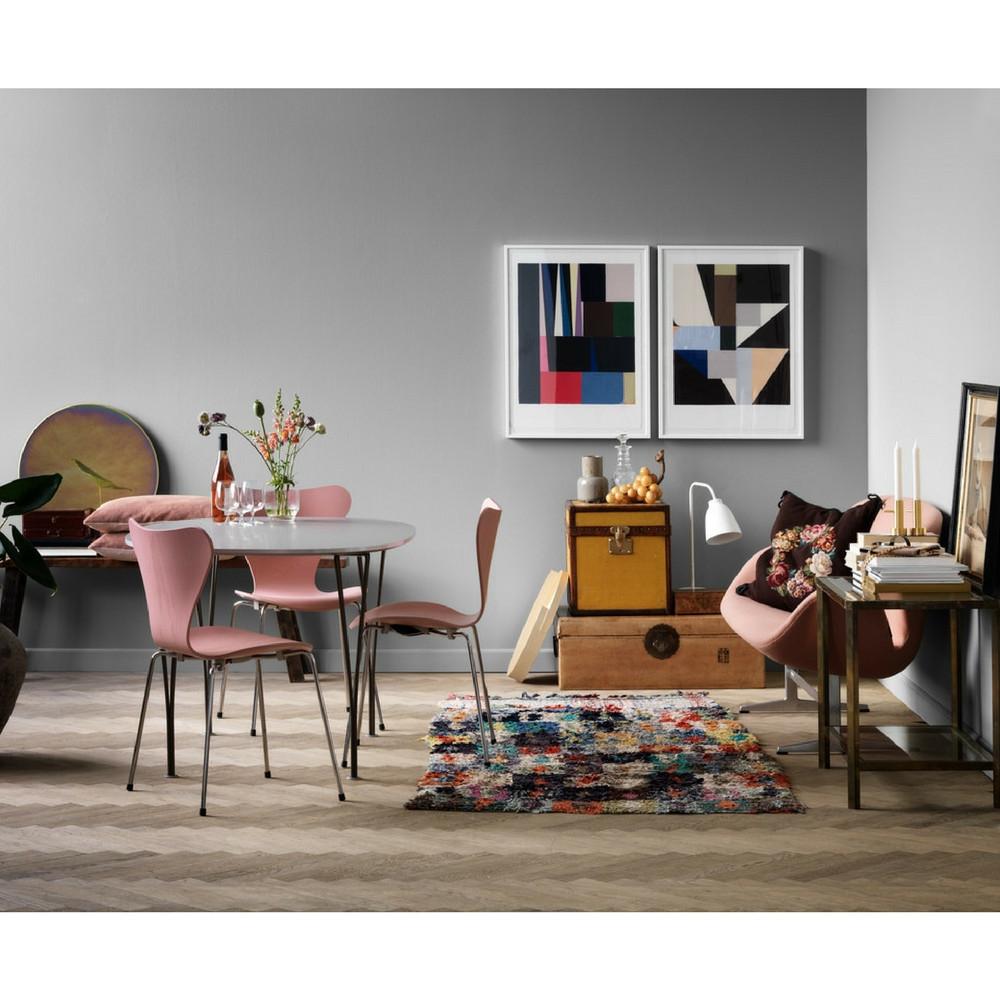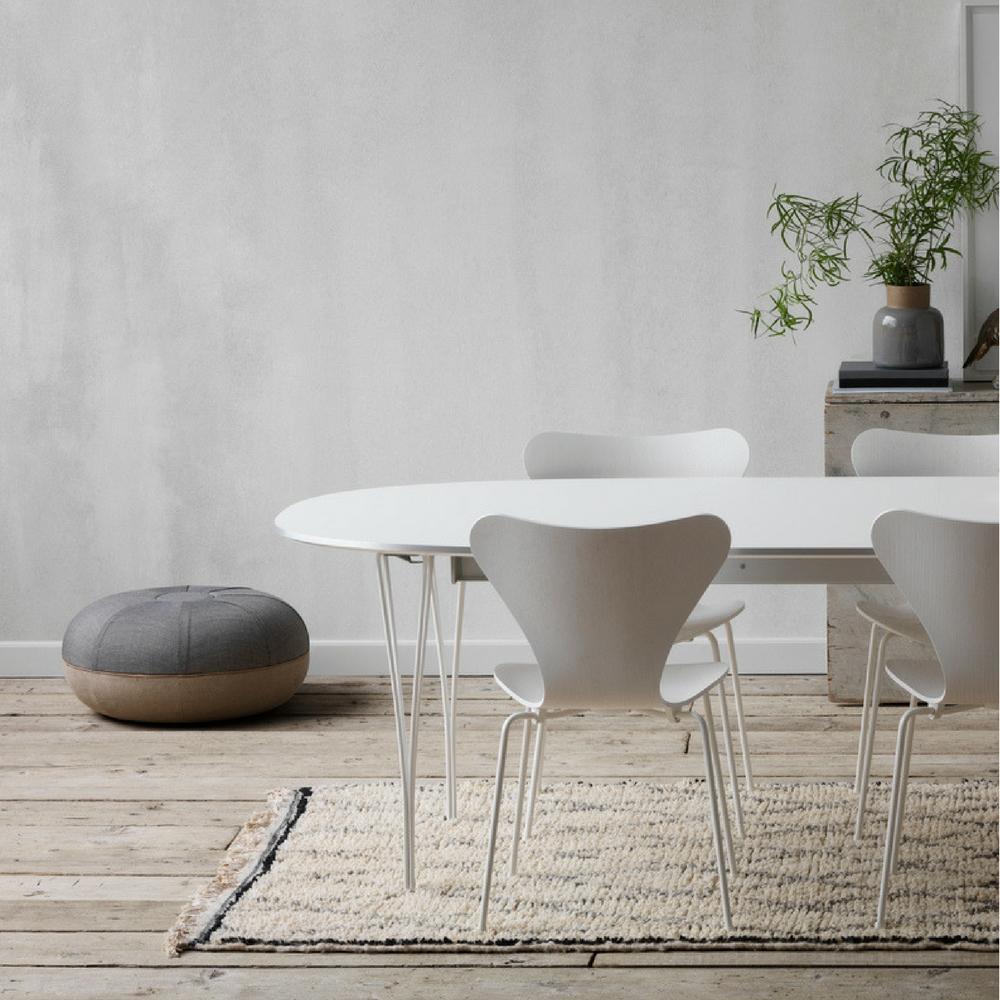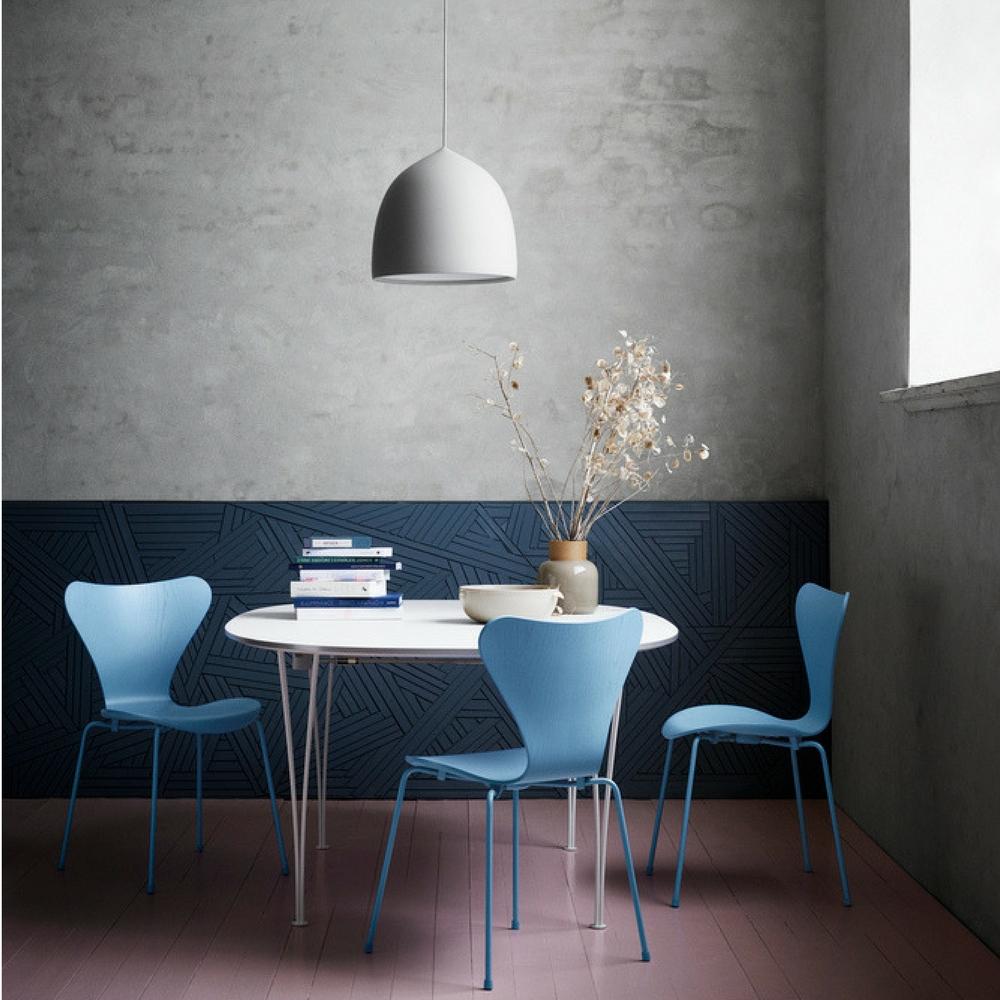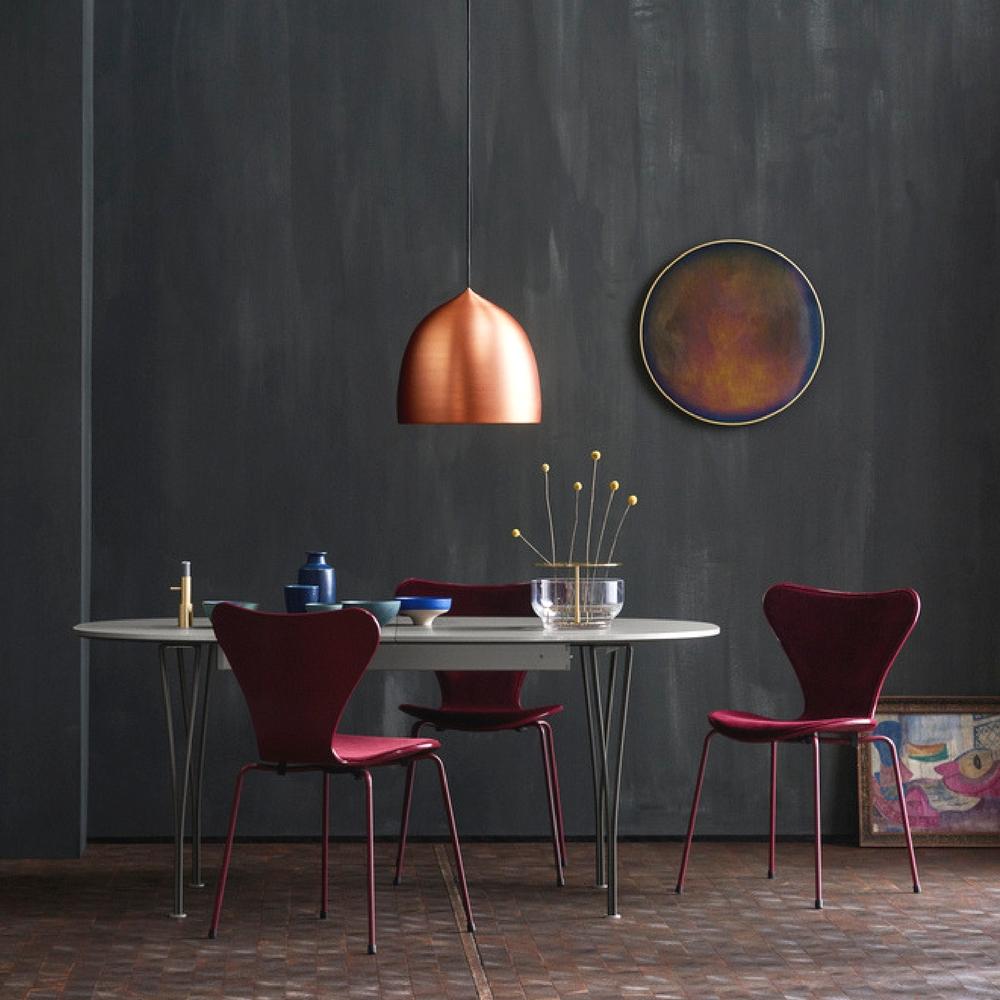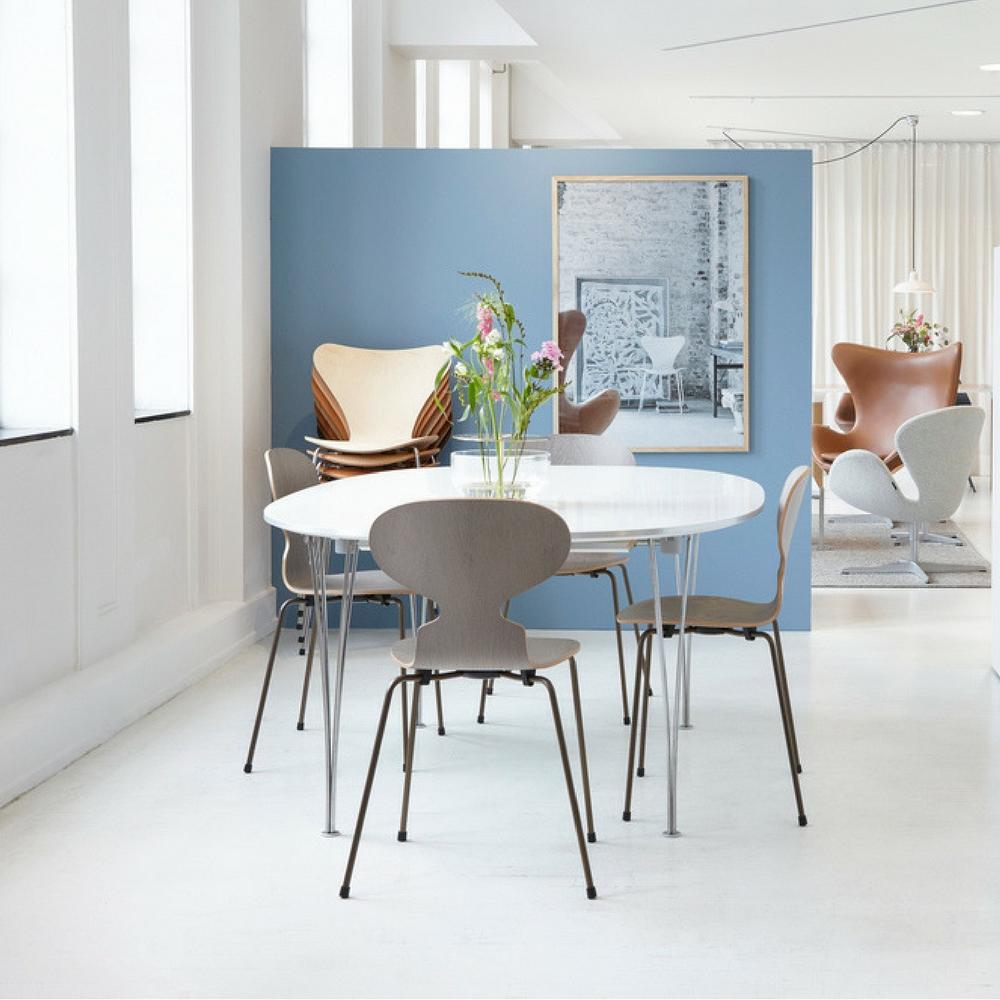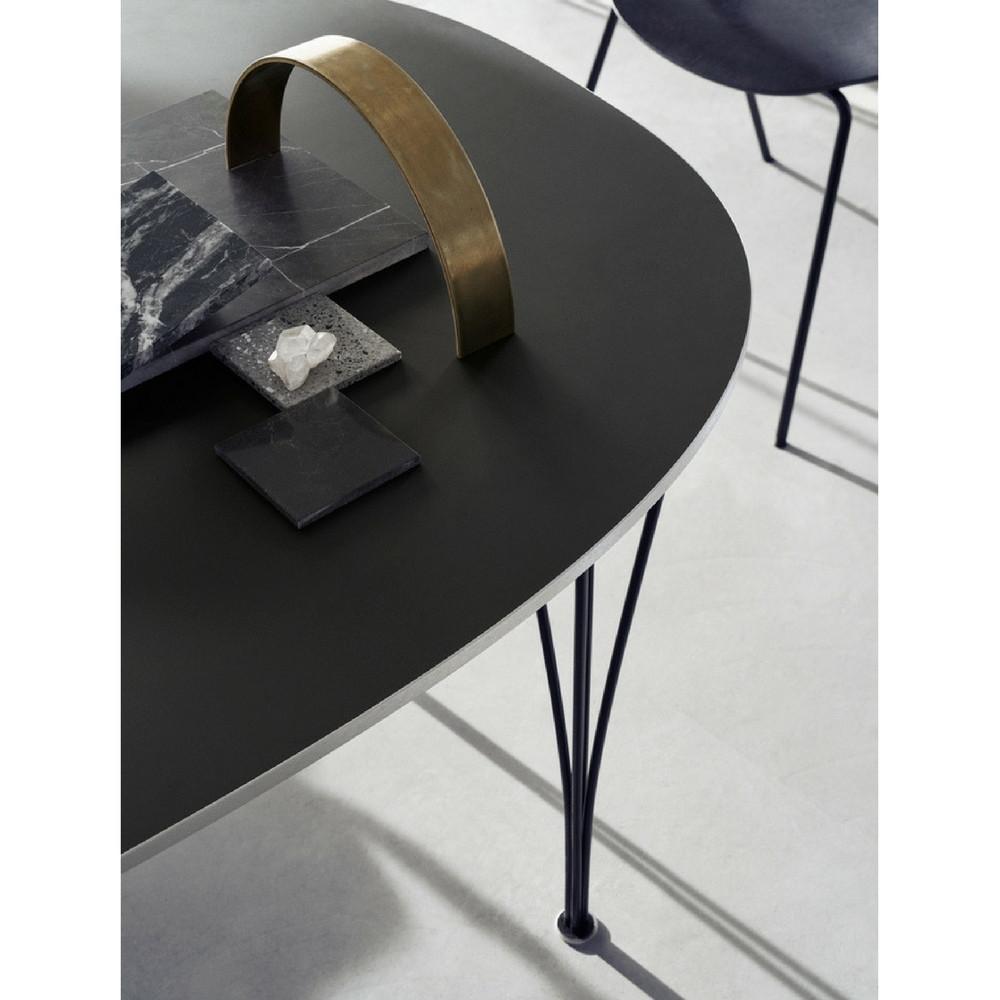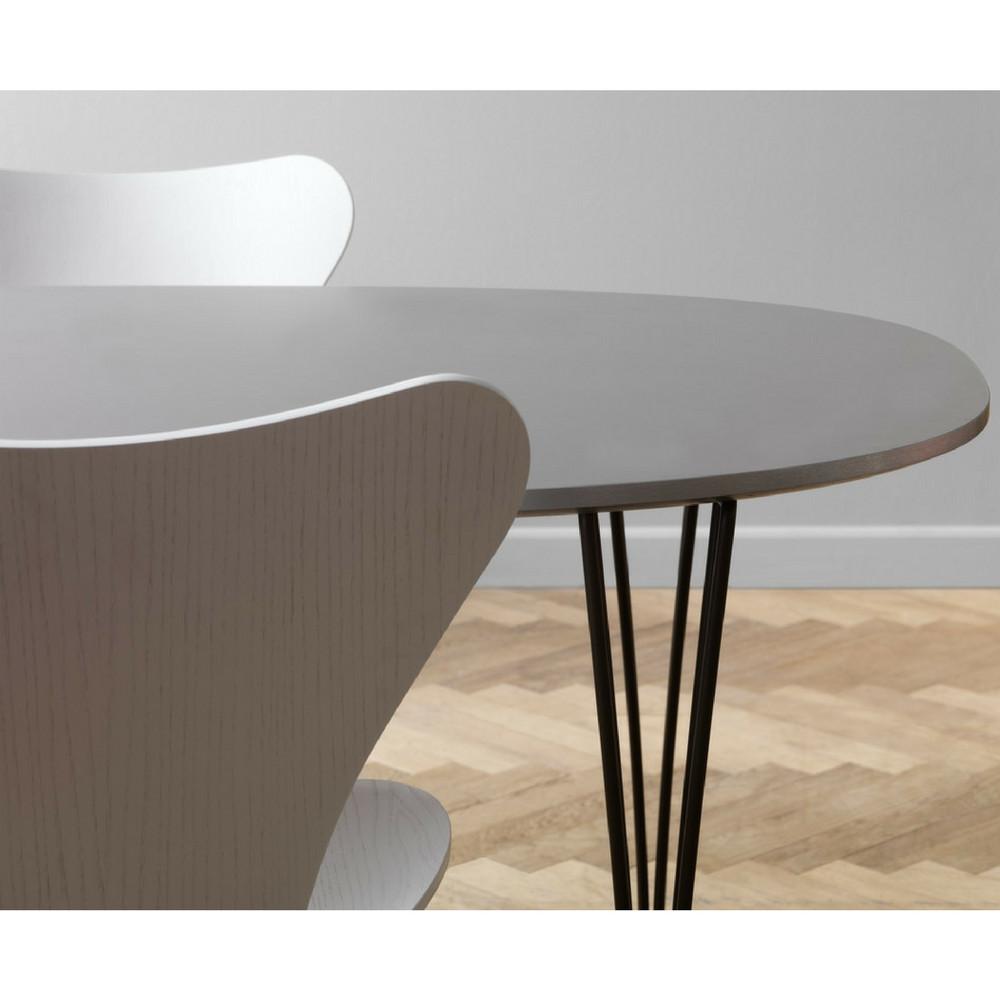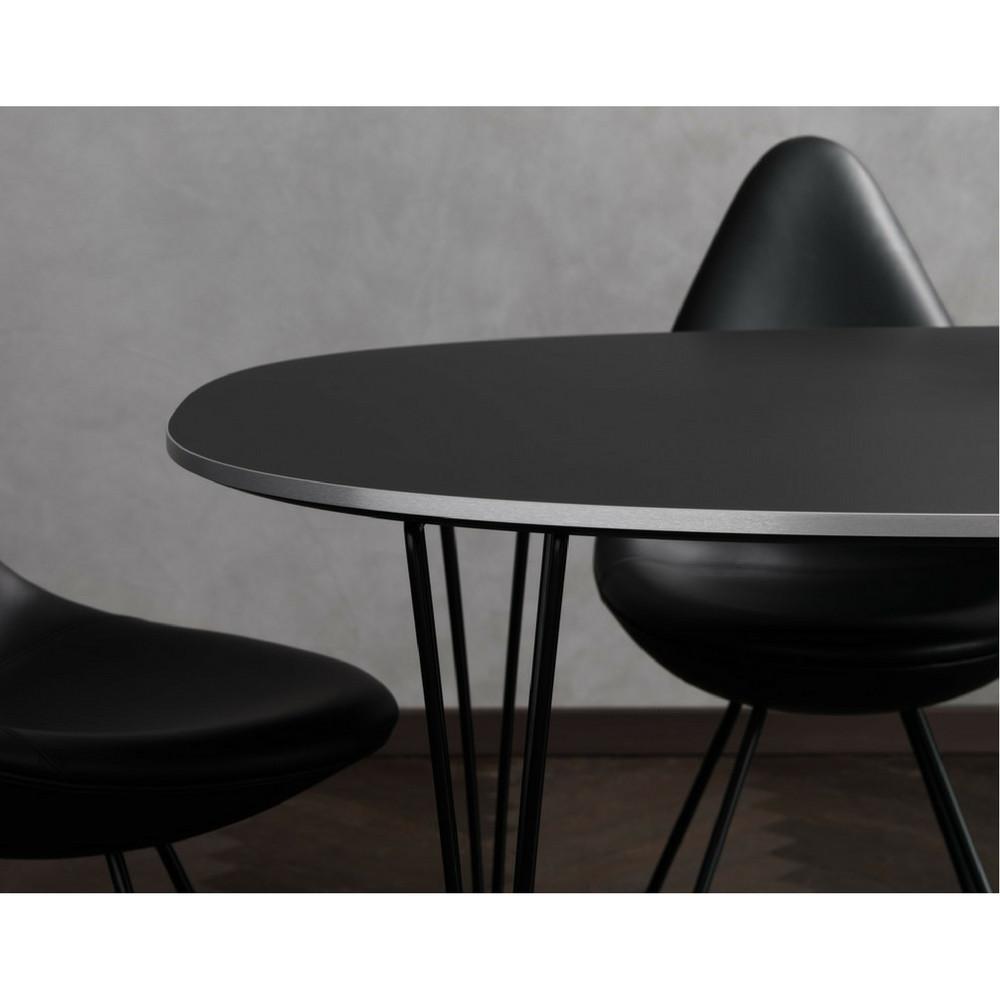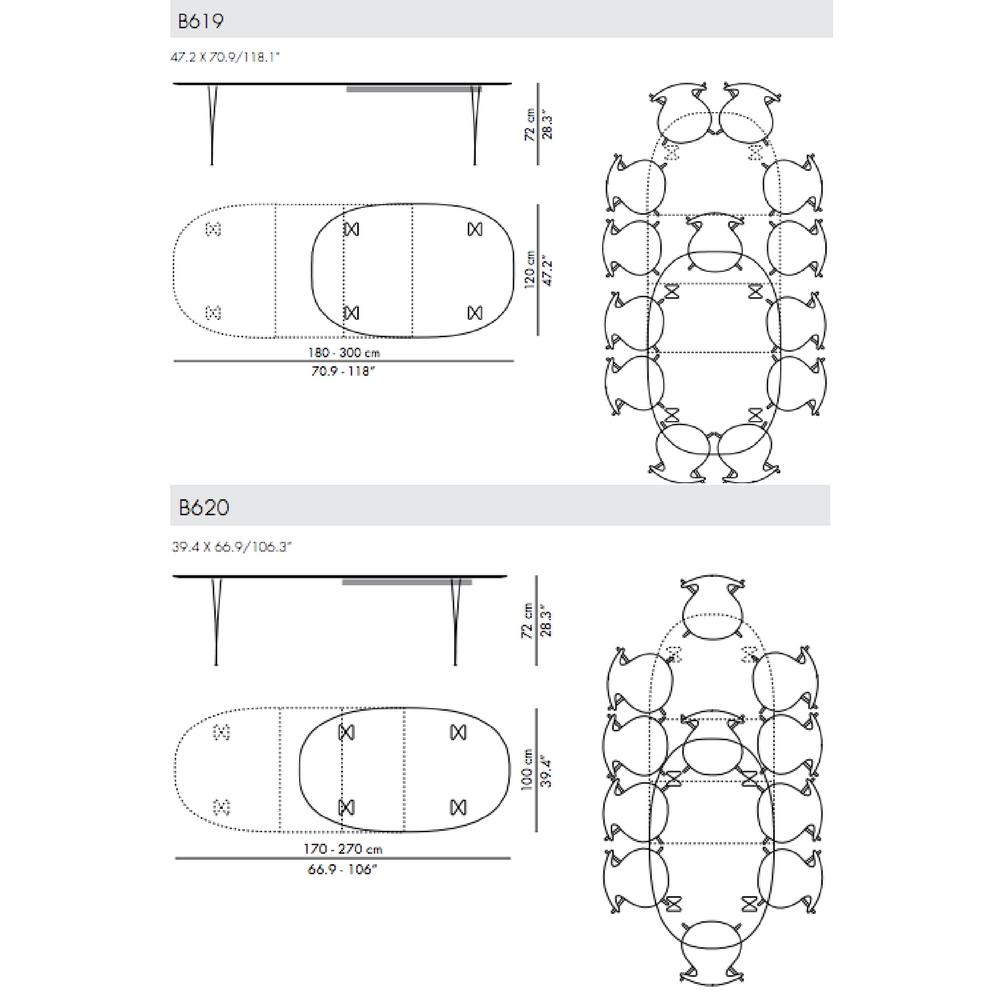 Fritz Hansen Super Elliptical Dining Table - Extendable
Select Tabletop Material:
White Laminate 0032
Note: some options above may not display a corresponding image
Fritz Hansen Super Elliptical Table - Extendable 
An extendable version of the elegant table series designed based on Piet Hein's solution to a traffic problem at Sergels Torg in Stockholm: a super-elliptical traffic roundabout. The superelliptical shape is attractive and harmonious no matter the size. Span legs are a beautiful design feature on this dining table.
Revitalized in 2017 with a technological matte laminate finish called Fenix NTM, tabletops are available in a variety of beautiful colors, highly resistant to fingerprints and scratches.
Designers: Piet Hein, Bruno Mathsson, Arne Jacobsen, 1968
Manufacturer: Fritz Hansen
Dimensions:
  B620: 66.9" - 106"w | 39.4"d | 28.3"h
  B619: 70.9" - 118.1"w |47.2"d | 28.3"h
Construction:
Tabletop made of 22mm laminate or walnut veneer with a beveled edge profile.

Laminate tabletops are edged in matte polished aluminum.

Walnut veneer tabletop is lacquer coated with matching veneer edge.

Span legs are made of chromed steel and are detachable.

Span legs are also available in White, Black, or Grey Powdercoat Paint. Please specify if you prefer powdercoat paint to chromed steel legs in comments at checkout and we will contact you to verify.
Contact us, we'd love to assist with your order. 
Table Series™ from Republic Fritz Hansen on Vimeo.