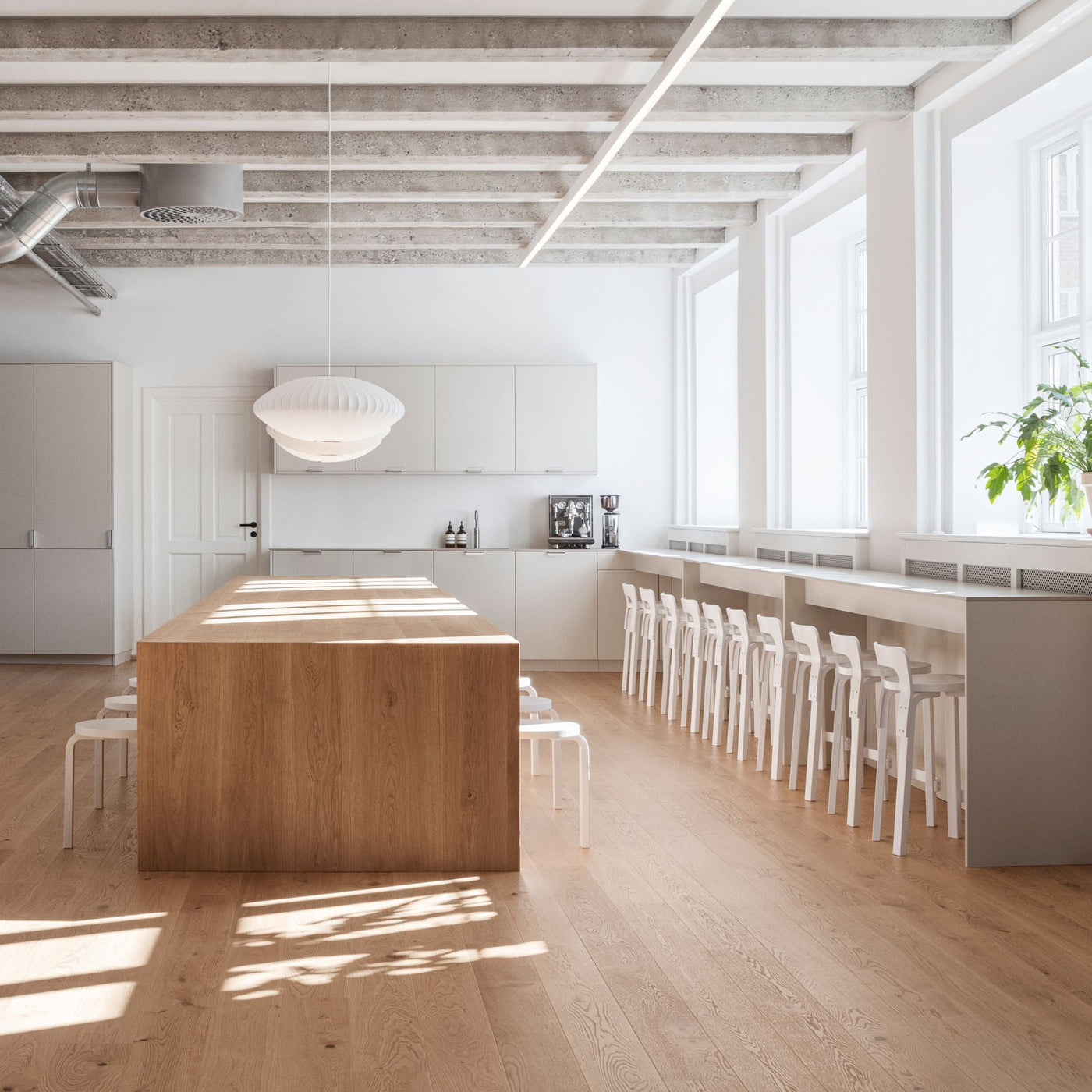 Artek
In defining their vision for the company, Artek's founders Alvar and Aino Aalto, and Maire Gullichsen, and Nils-Gustav Hahl Armade their aim clear: To achieve a synthesis of the arts, improve everyday living, and bring modernism to Finland – while transporting Alvar Aalto's Nordic interpretation of these principles out into the world.
The name Artek is a synthesis of "art" and 'technology' – concepts central to the international modernist movement that came to prominence in the 1920s. Founded in 1935 by four young idealists who were inspired by Walter Gropius, Artek continues to sell furniture and promote a modern culture of living today with products at the intersection of art, architecture, and design.
The Artek collection consists of furniture, lighting, and accessories designed by Finnish masters and leading international designers who stand for clarity, functionality, and poetic simplicity.