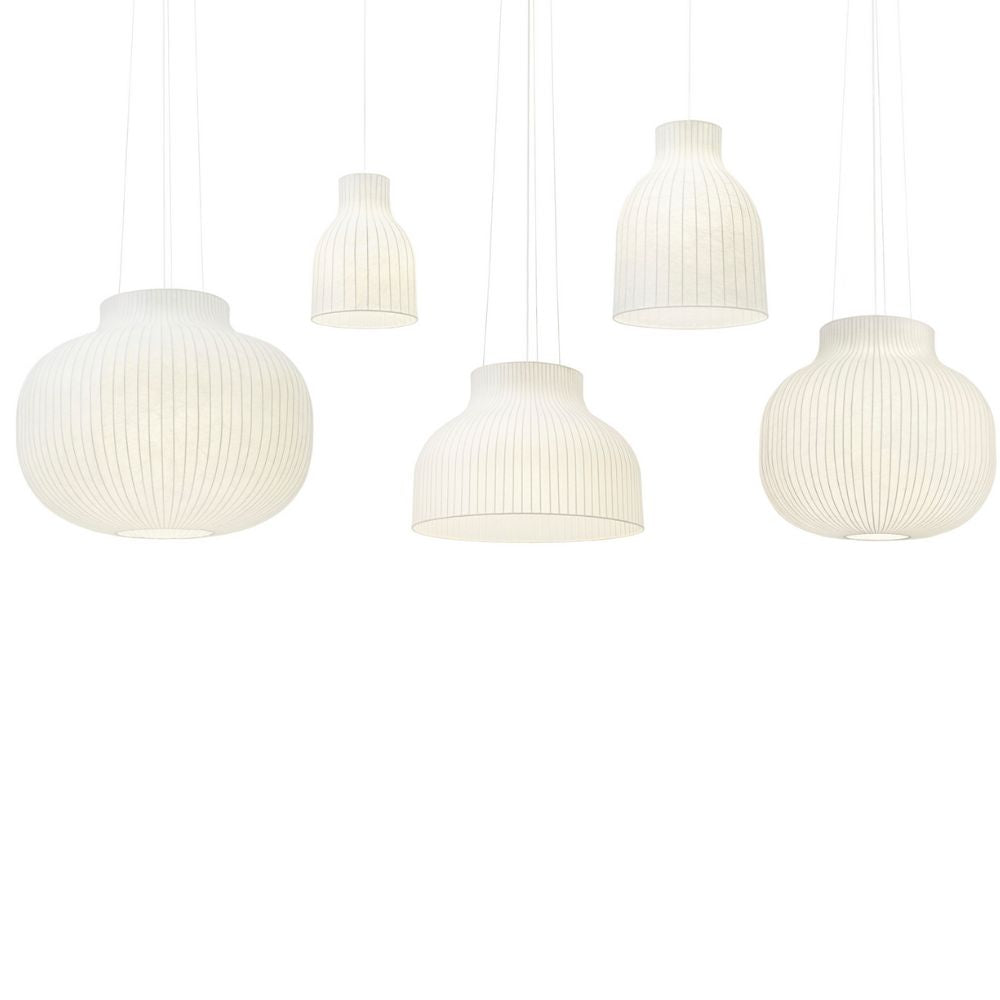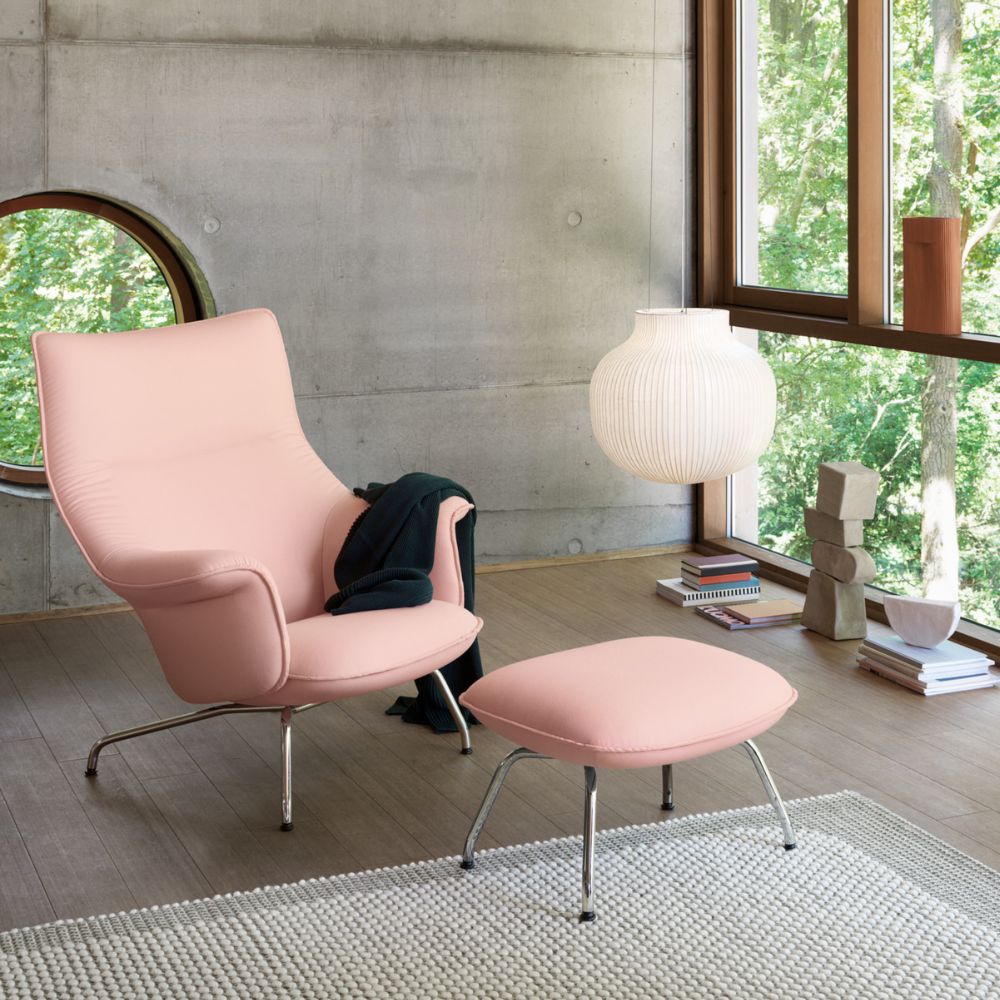 Muuto Strand Pendant Light
Select Model:
11" Open Strand Pendant
Note: some options above may not display a corresponding image
Strand Pendant Lamp by Benjamin Hubert for Muuto
Hovering lightly in space, Strand Pendant Lights offer comfort, harmony and refined sensitivity to illuminate your space. 
Offered in an array of soft, playful forms that provide both diffused and direct lighting. Strand Pendants are made of a sprayed cocoon material consisting of tiny strands that create an intriguing structure and cloud-like appearance with a warm, comfortable glow.
The 31.5" Closed Pendant, and 23.5" Open and Closed Pendants come with a wire suspension system containing three wires.
Made in Italy. US Quickship when in stock.
Designer: Benjamin Hubert, 2019
Maker: Muuto
Dimensions:
      31" Closed: 31"w | 23.9"h | 196.9" cord
     23.5" Closed: 23.6"w | 21.6"h | 196.9" cord
     23.5" Open: 23.6"w | 15.9"h | 196.9" cord
     16" Open: 15.7"w | 19.8"h | 118.1" cord
     11" Open: 11"w | 14.7"h | 118.1" cord

Construction:

Cocoon material sprayed onto inner steel structure
PVC Cord

PE Covered Steel Wire
White ceiling cap

Max 40W E26 Medium Base Dimmable G90 or G125 Bulb recommended.
Bulb NOT INCLUDED

UL Listed