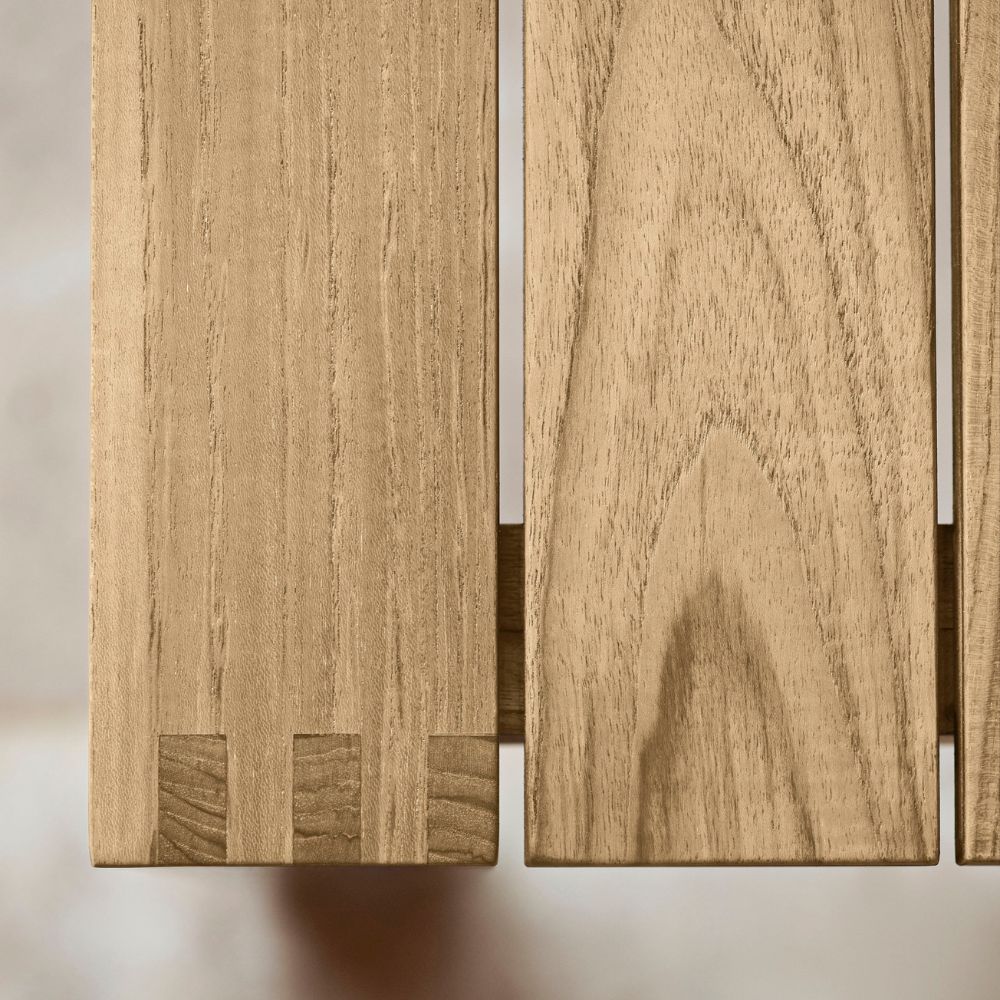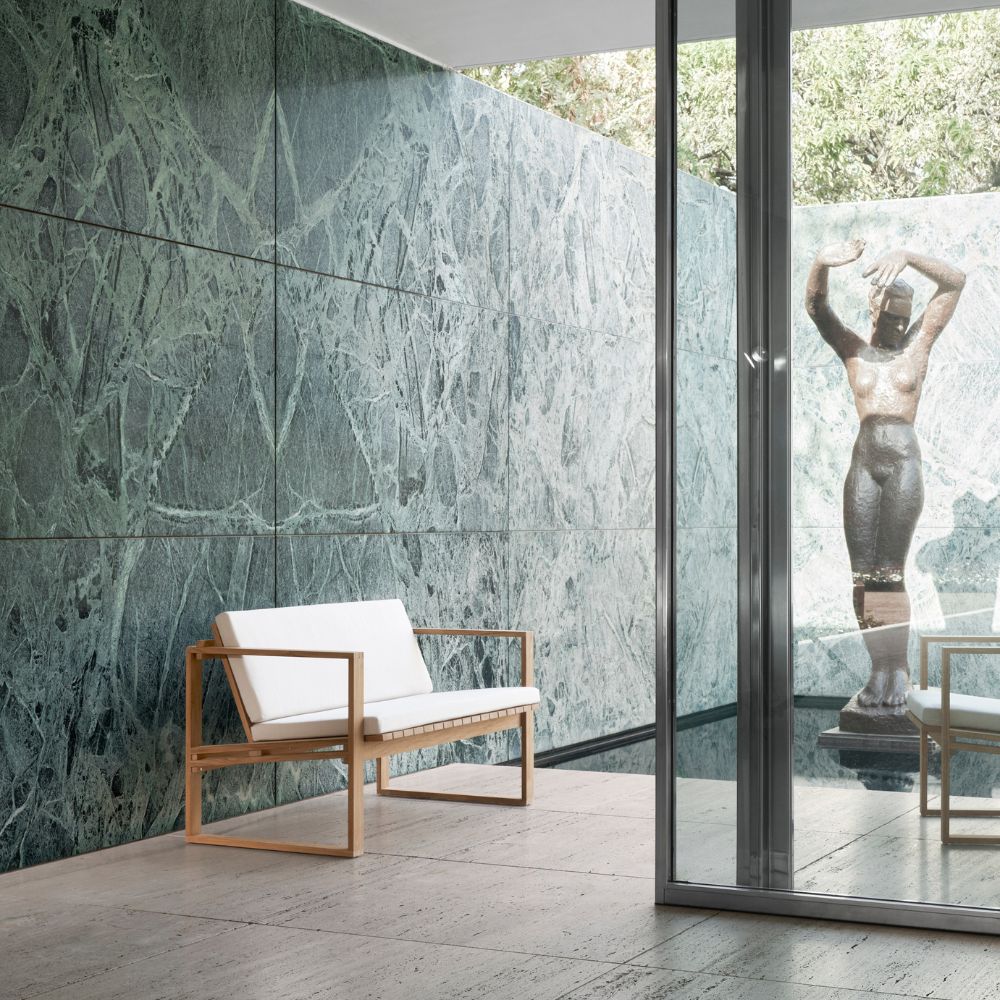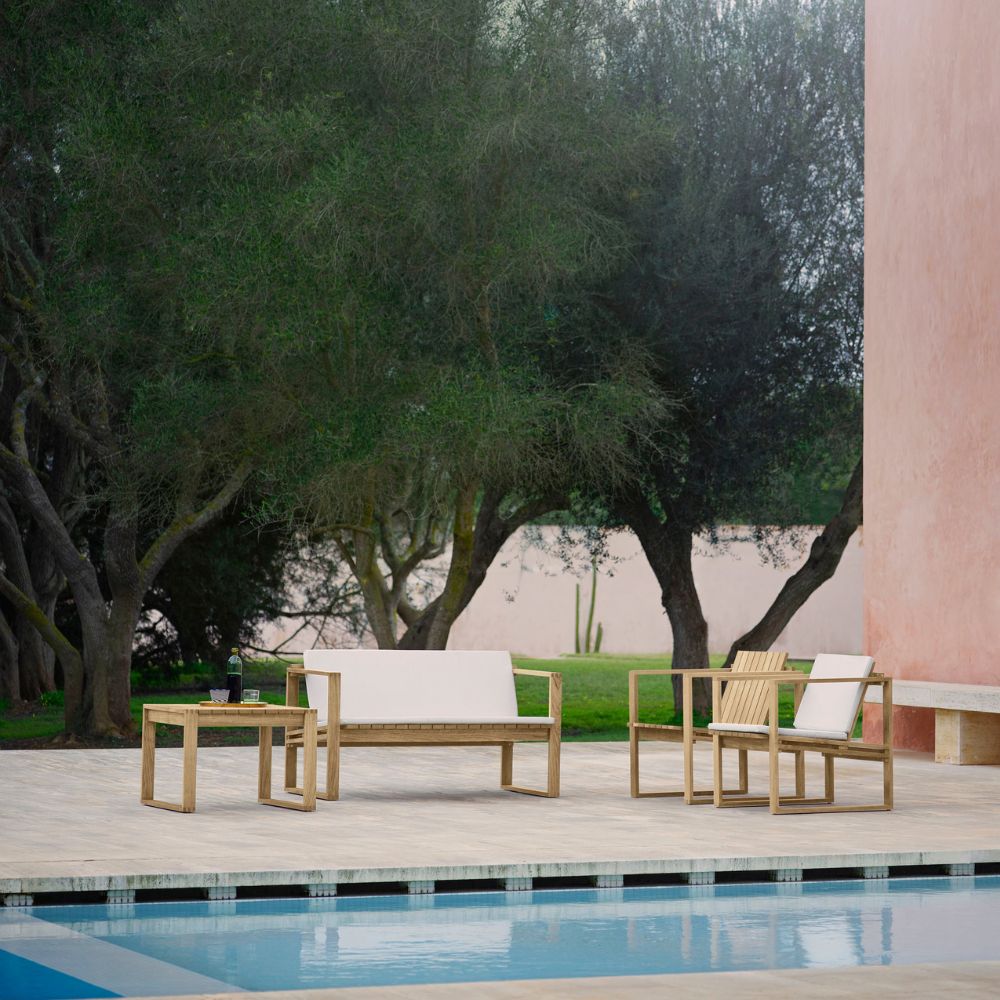 Carl Hansen Bodil Kjaer BK12 Teak Sofa
Select Style:
BK12 No Cushion
Note: some options above may not display a corresponding image
BK12 Teak Sofa by Bodil Kjaer for Carl Hansen and Son
With the enduring visual appeal of Cubism as her inspiration, Bodil Kjaer designed her teak sofa to create harmony between design, architecture, and human beings.
Lending itself beautifully to indoor or outdoor use, the BK12 Sofa is made with high-grade teak and impeccably crafted joinery to withstand outdoor elements and the test of time.
Also available as the BK13 Porch Swing.
Designer: Bodil Kjaer, 1959
Manufacturer: Carl Hansen & Søn
Dimensions: 52.2"w | 28.5"d | 29.3"h | 15.7"h seat | 25.6"h arms
Construction: 
Solid Untreated Natural Teak
Beginning in Summer 2021, Carl Hansen & Søn is offering the BK collection only in natural, untreated teak, which is lighter in appearance than the oil treated teak previously used.
Contact us, we'd love to assist with your order.