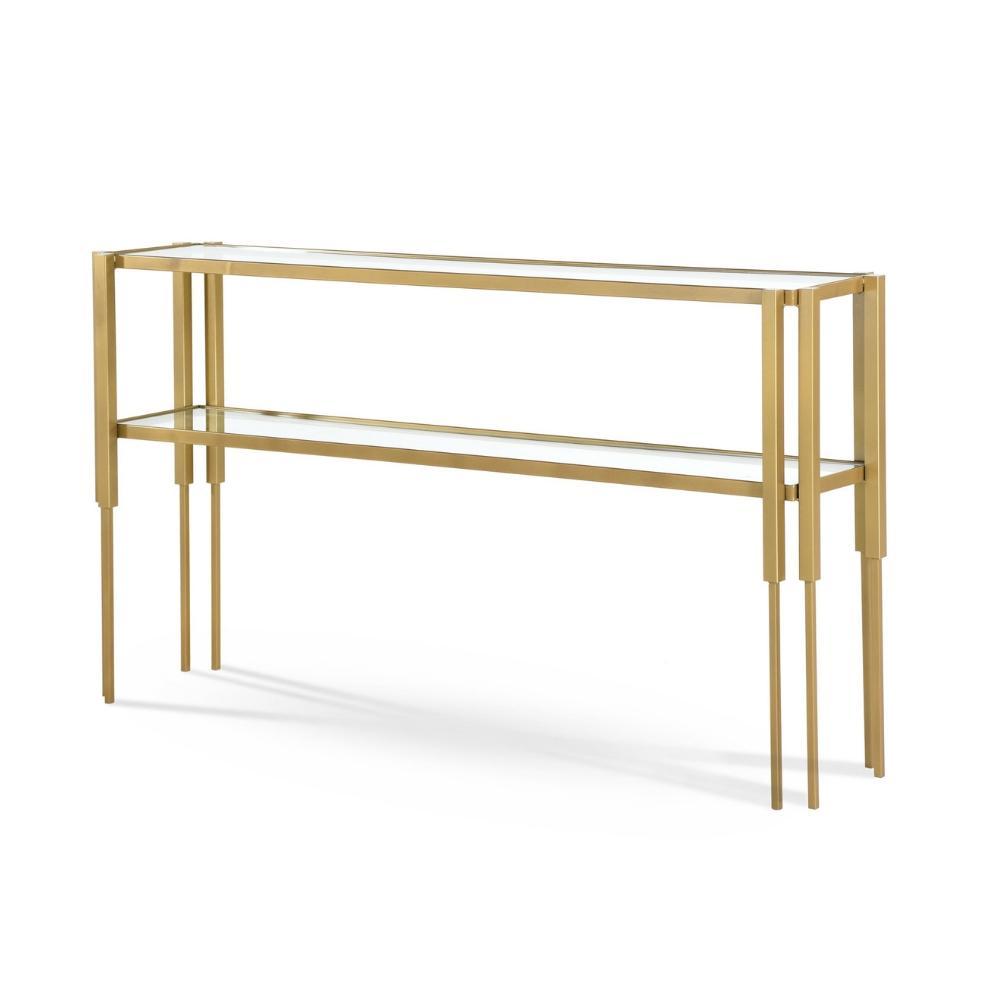 Crawford Console
Price available upon request: 919-960-1781 studio@paletteandparlor.com
Crawford Console by Katy Skelton for Charleston Forge
Crawford features Art Deco styling with a clear glass top and a center shelf made of glass or solid walnut or ambrosia maple. The metal frame is forged by blacksmiths in a centuries-old tradition passed down through generations of North Carolina craftsmen. Made in the USA.
Designer: Katy Skelton, 2017
Manufacturer: Charleston Forge
Dimensions: 56.75"w | 12.75"d | 32"h
Available in Charleston Forge's full range beautiful finish options.
Contact us, we'd love to assist with your order.