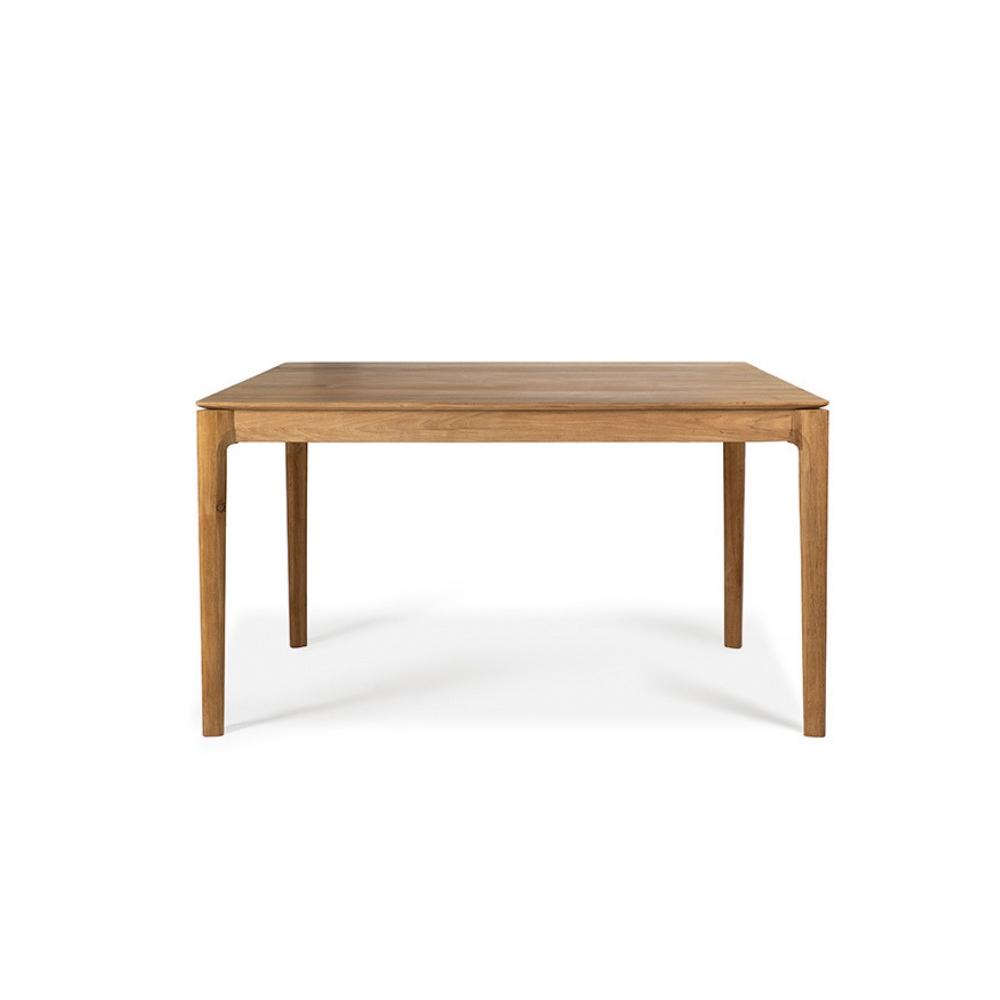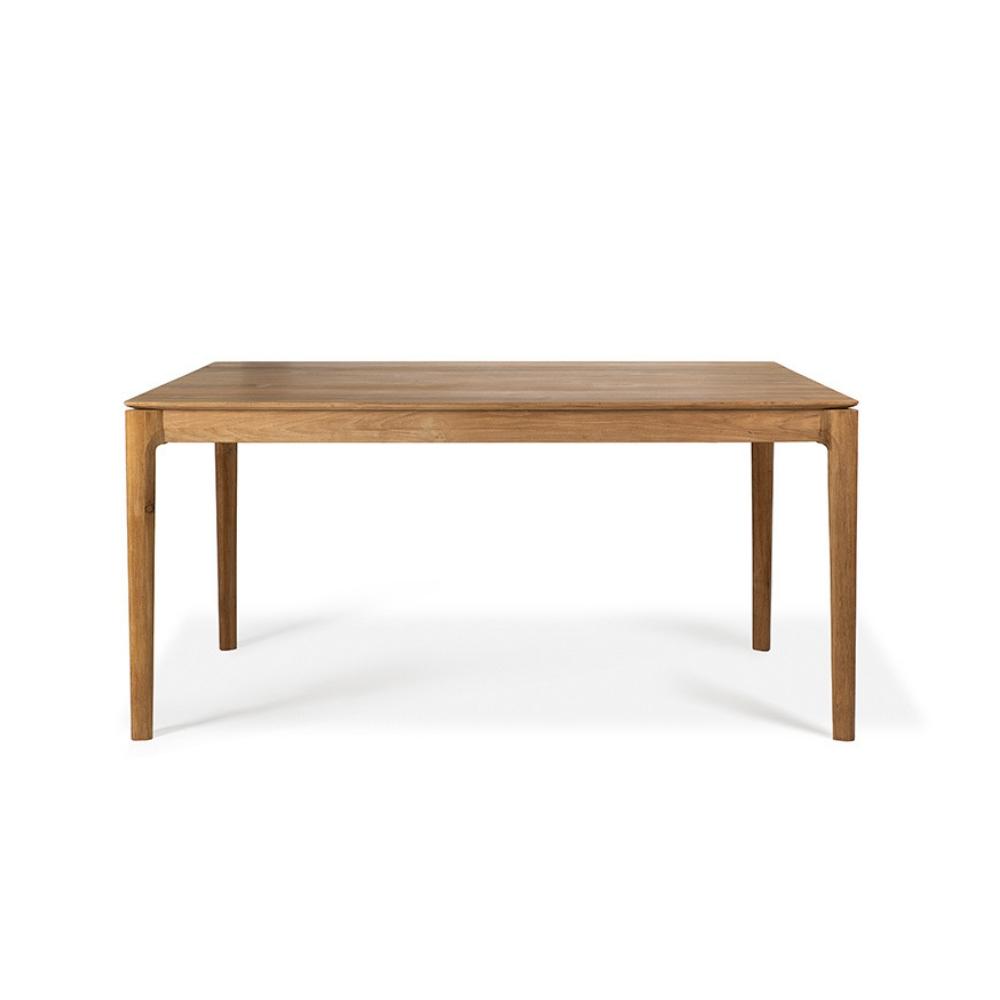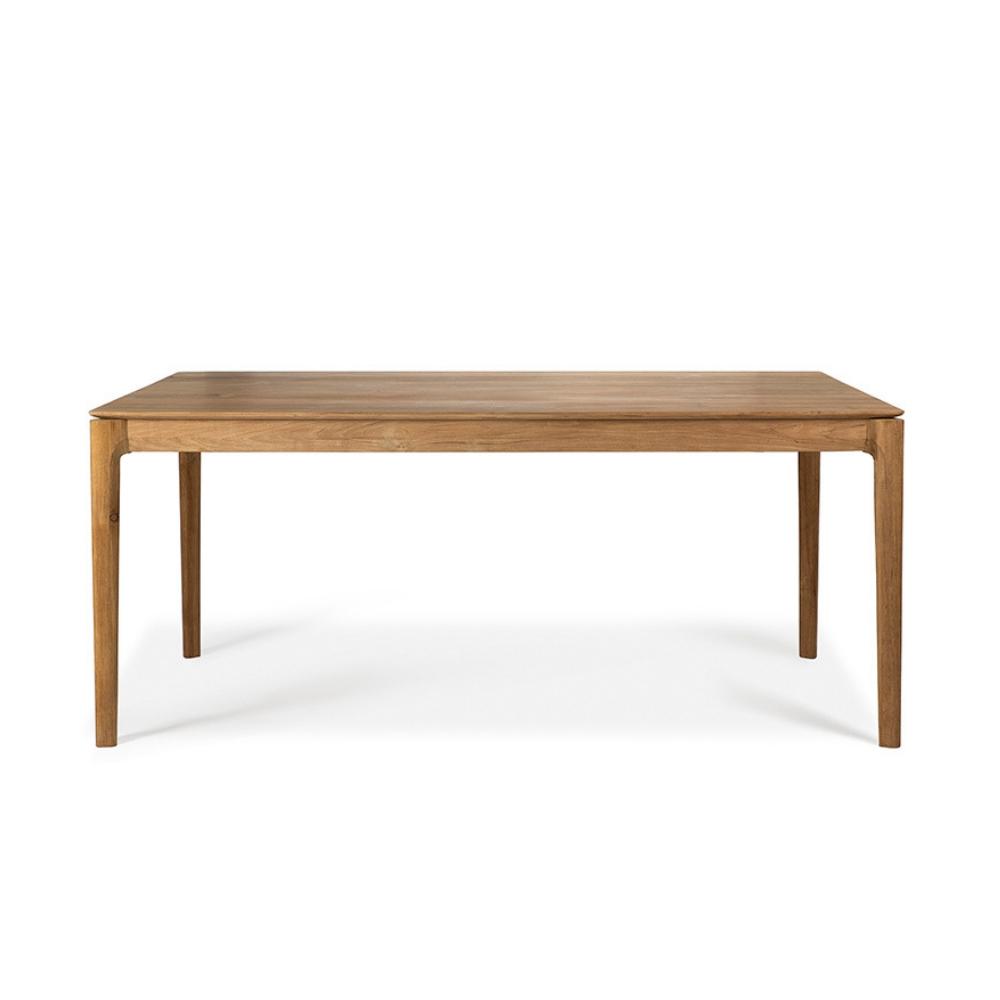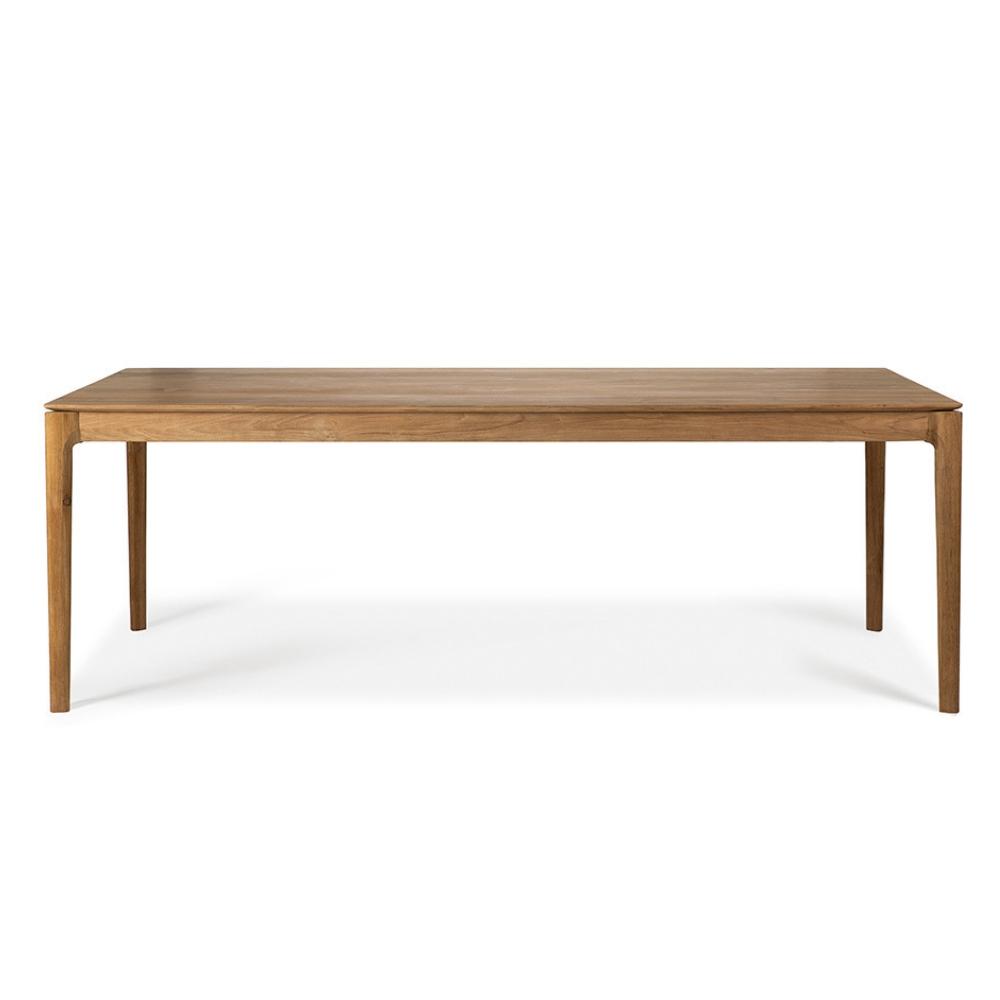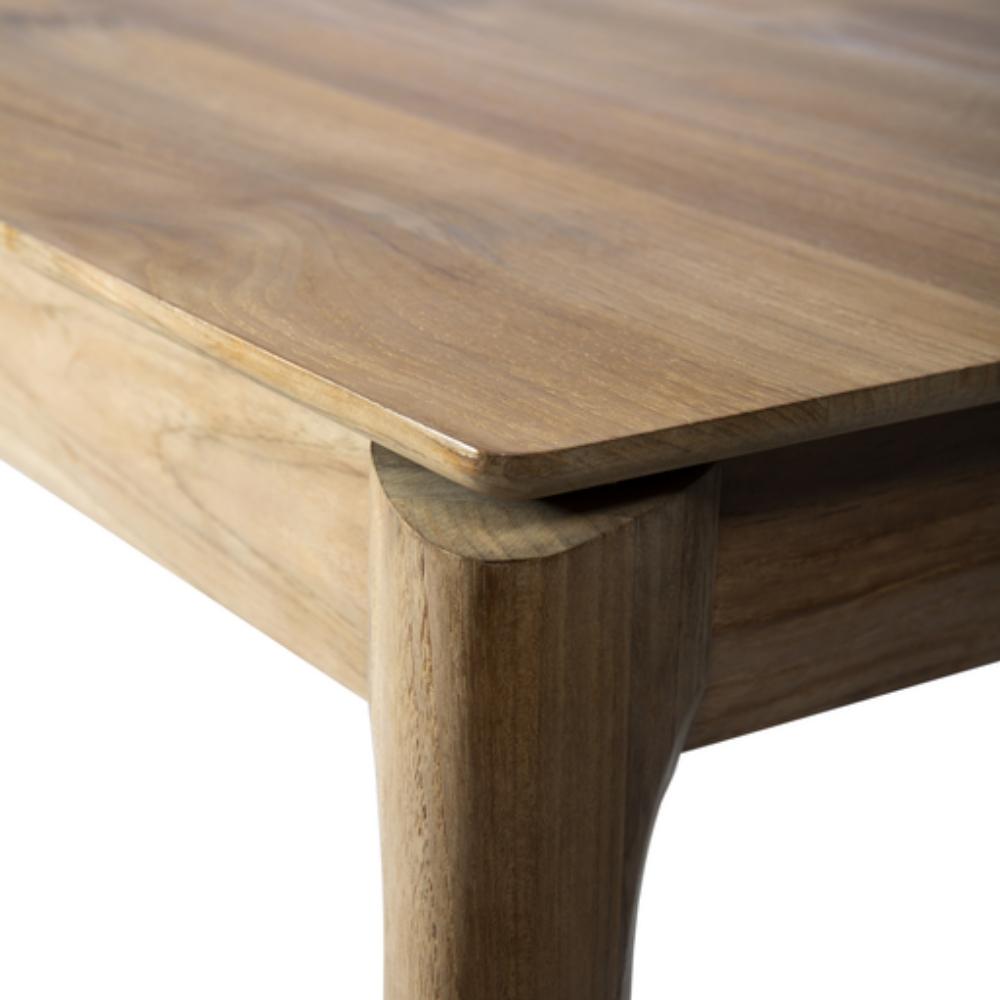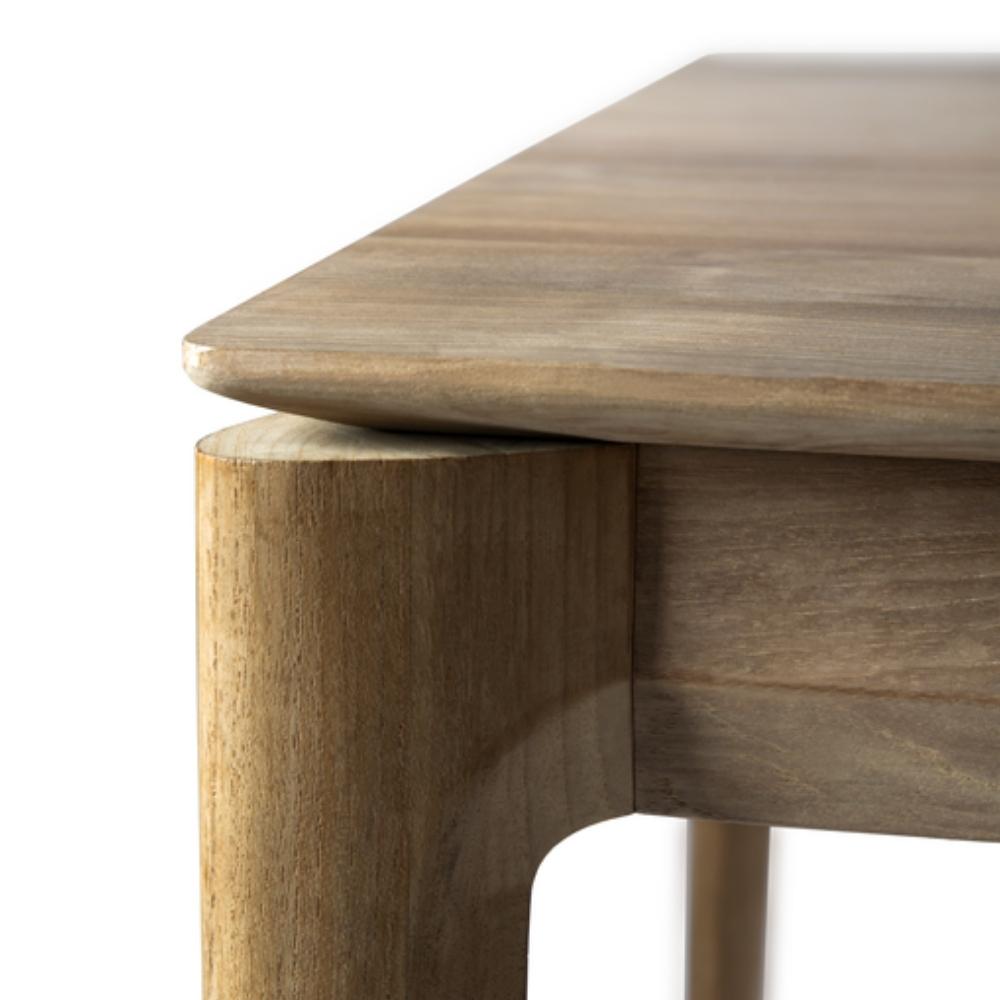 Ethnicraft Teak Bok Dining Table - Fixed
Note: some options above may not display a corresponding image
Teak Bok Dining Table by Ethnicraft
Now available in teak, the best-selling Bok Dining Table. 
With a delicate slenderness that conceals solid construction, Ethnicraft's Teak Bok Dining Table is subtle in its expression of beauty. Precision crafted corners showcase the carefully considered design.
**PLEASE NOTE** Unlike the Oak Bok, the Teak Bok comes completely unfinished. The teak is raw such that the natural teak oils are able to rise to the surface.  However, this lack of finish leaves the table susceptible to "patina" or markings from everyday use. If you prefer a low-maintenance or zero maintenance finish and you do not like the look of patina, Ethnicraft's Teak Dining Tables are not recommended.
If you would like to treat the table yourself prior to first use to decrease the amount of maintenance required, Ethnicraft recommends Ciranova Oculto Oil (9911) to seal the teak. This oil is available for purchase, please contact us to inquire if you would like to purchase the oil along with your table to have it on hand for treating prior to use.
Designer: Alain van Havre
Manufacturer: Ethnicraft
Dimensions:
     10157: 55"w | 31"d | 30"h
     10158: 63"w | 32"d | 30"h
     10159: 71"w | 35"d | 30"h
     10160: 79"w | 37"d | 30"h
     10161: 87"w | 37"d | 30"h
     10162: 94"w | 39"d | 30"h
Construction:
Solid UNFINISHED Teak, certified by the Sustainable Forestry Council
Contact us, we'd love to assist with your order.