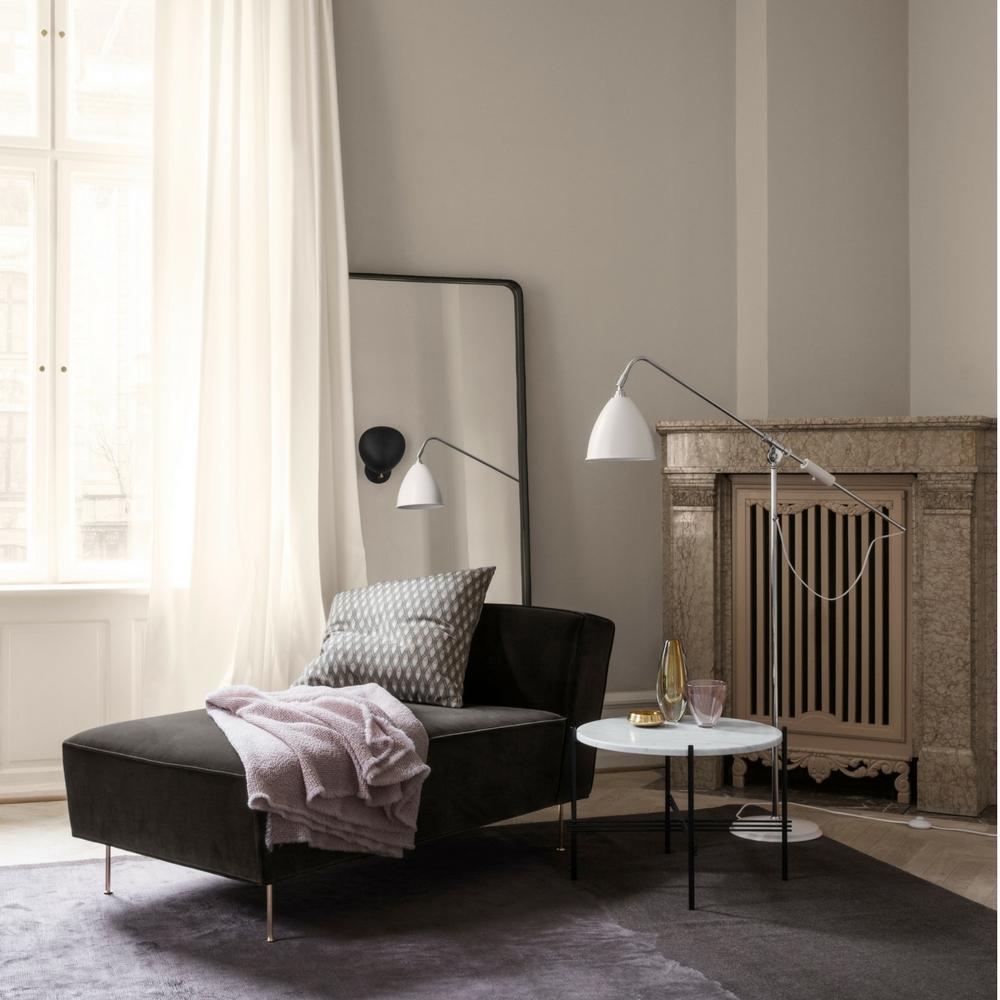 Gubi Modern Line Chaise Lounge
Select Fabric:
Price Group A
Note: some options above may not display a corresponding image
Modern Line Chaise by Greta Grossman for Gubi
Creating an exclamation mark in the interior, the Modern Line Chaise Lounge is extended from the original Modern Line Sofa, designed in 1949, by the legendary Greta M. Grossman.
Taking the low back and seat inspiration, the elongated chaise lounge invites you for serious lounging with maximized enjoyment. The Modern Line Chaise possesses an understated elegance and a sense of lightness that stays true to Grossman's design and vision, and brings life and character to any interior space.
Designer: Greta M. Grossman, 1949
Manufacturer: GUBI
Dimensions: 29.5"w | 54.3"d | seating depth: 45.2" | 27.5"h | seat height: 16.1"
Construction:
Constructed with a frame of solid pinewood and plywood
No-zag springs are mounted on the seat frame for extra comfort
Upholstered foam back and seat
Available with black or brass legs