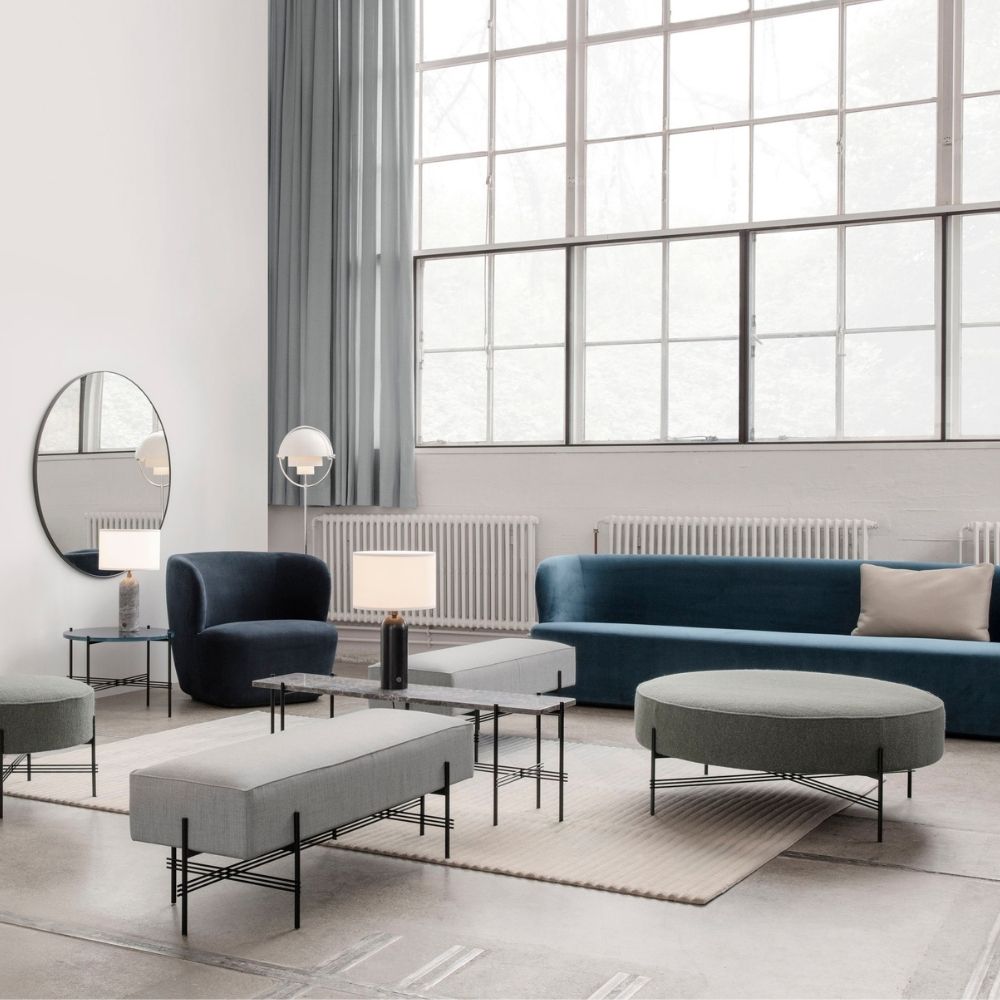 Gubi Multi Lite Floor Lamp
Select Material:
Black-Brass
Note: some options above may not display a corresponding image
Multi-Lite Floor Lamp by Louis Weisdorf for GUBI
Like the original Multilite Pendant, the Multi-Lite Floor Lamp embraces the golden era of Danish design with its characteristic shape of two opposing exterior mobile shades that enable a wide range of lighting values in a room. By individually rotating the shades, the Multi Light Floor Lamp transforms into multiple combinations where the light can be directed upwards, downwards, or both, emanating asymmetrical light art.
Louis Weisdorf made an exception to his own design custom of using multiple repeating elements when he first drew the Multilite Pendant in 1972. Reflecting his passion for diversity, two cylindrical shapes lay the foundation of the lamp. A metal ring encompasses it and anchors the two quarter-spherical shades, which ultimately complete the picture of an iconic design with multiple purposes, now in a floor-lamp version.
Designer: Louis Weisdorf, 1972
Manufacturer: GUBI
Dimensions: 14.3"w | 58.3"h
Specifications:
Black textile cord and foot switch
Max wattage: 57W incandescent
E26 socket (bulb not included)
UL Listed