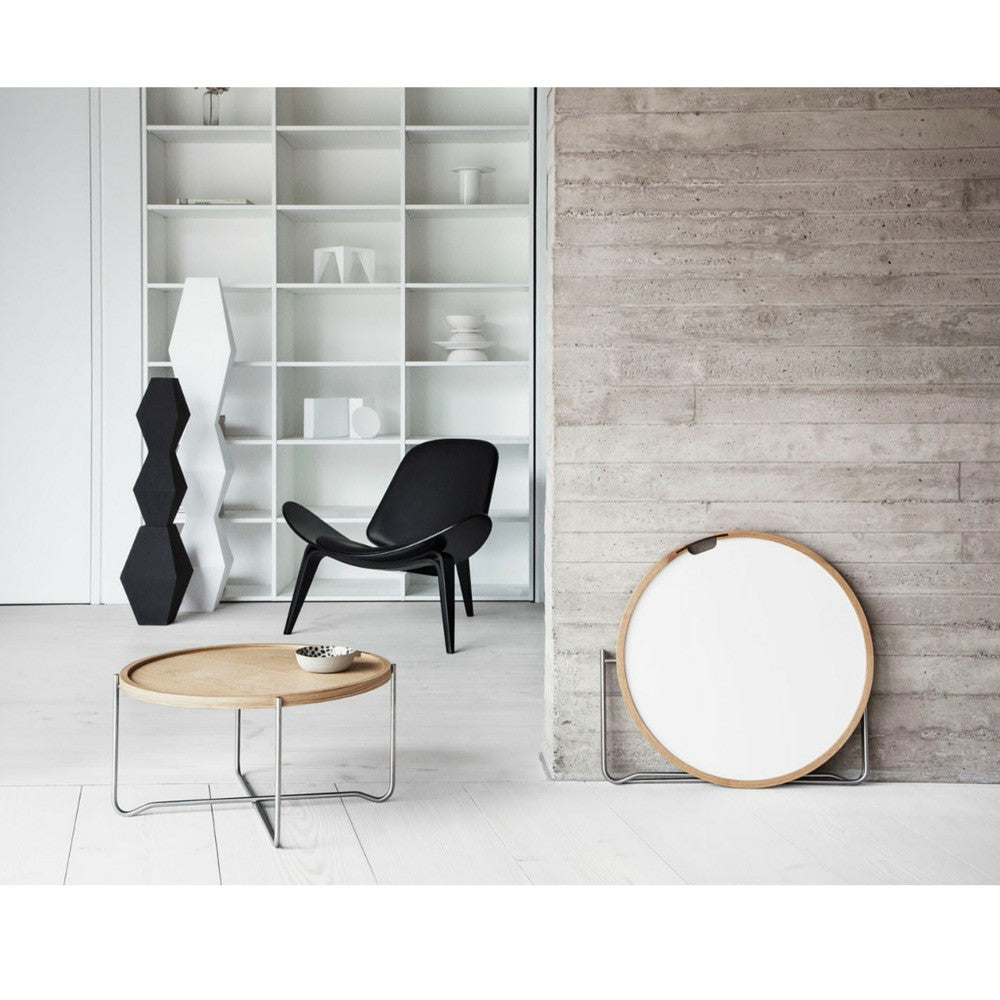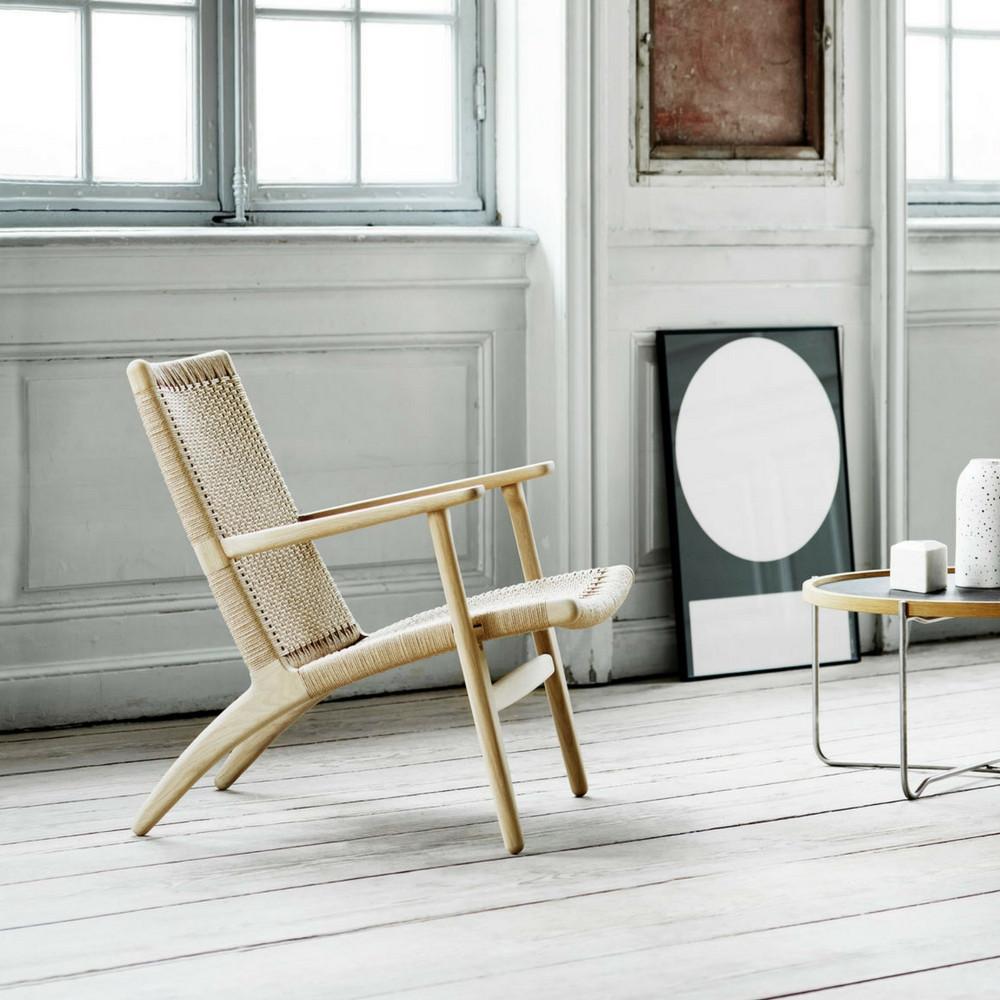 Hans Wegner Tray Table
Select Reversible Tray Surface:
Black & White Laminate | Oiled Oak Edge
Note: some options above may not display a corresponding image
Hans Wegner Tray Table CH417
Intended for use as both a coffee table and a tray, Wegner's tray table features an elegant round drink tray and a collapsible stainless steel base. To stress the multifunctional character of the design, the tray is designed with a refined, integrated handle, an ornamental detail that is a well-known Wegner signature.
The reversible tray is available in two different variants: one with black and white laminate surfaces, the other with natural and smoked oak veneer surfaces. In both variants, the tray edge is made of light oak and the handle of smoked oak. The base is stainless steel.
Designer: Hans Wegner, 1970
Manufacturer: Carl Hansen & Son
Dimensions: 24.4"w | 13"h
Contact us, we'd love to assist with your order.