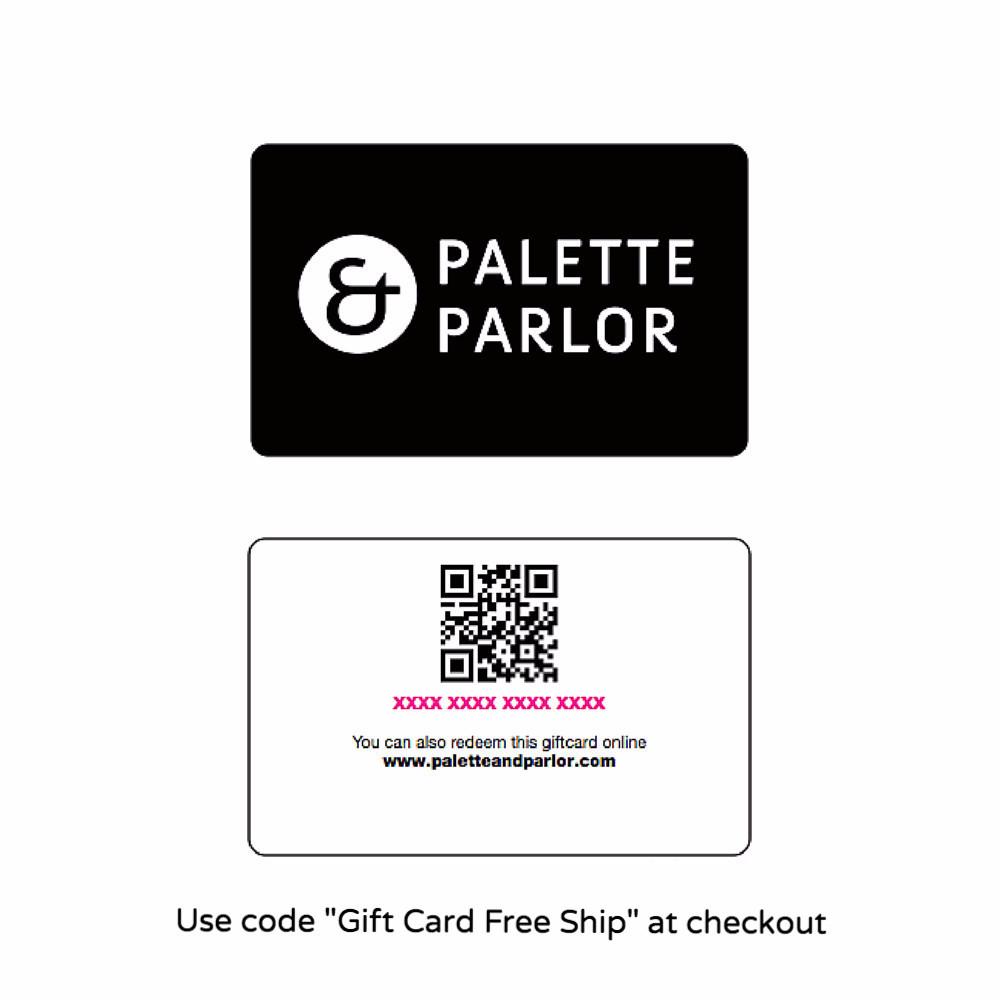 PALETTE & PARLOR Physical Gift Card
Note: some options above may not display a corresponding image
+ A design-lover's dream for any occasion, a PALETTE & PARLOR gift card.
+ Physical gift cards may be mailed to you or directly to your recipient. Physical gift cards may also be redeemed either online or in person.
+ All gift certificates / gift cards are valid until redeemed.
+ Contact us if you'd like to order a gift card in a custom dollar amount. We'd be happy to assist with your order.