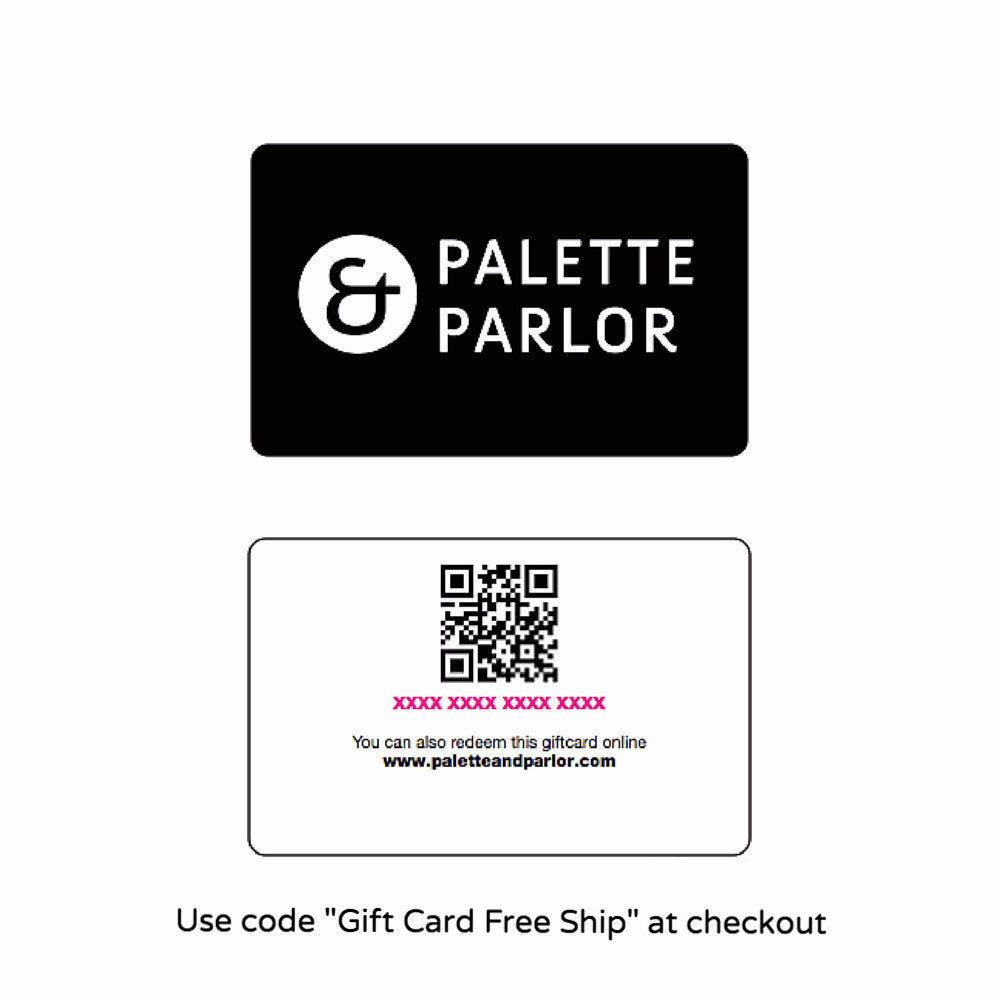 PALETTE & PARLOR Virtual Gift Card
$25.00
+ A design-lover's dream for any occasion, a PALETTE & PARLOR gift card.
+ Virtual gift cards will be delivered via email with instructions for the recipient on how to redeem online. Virtual gift cards may also be redeemed in person for purchases in our showroom. The recipient will simply need to show us the email.
+ All gift certificates / gift cards are valid until redeemed.
+ Contact us if you'd like to order a gift card in a custom dollar amount. We'd be happy to assist with your order.