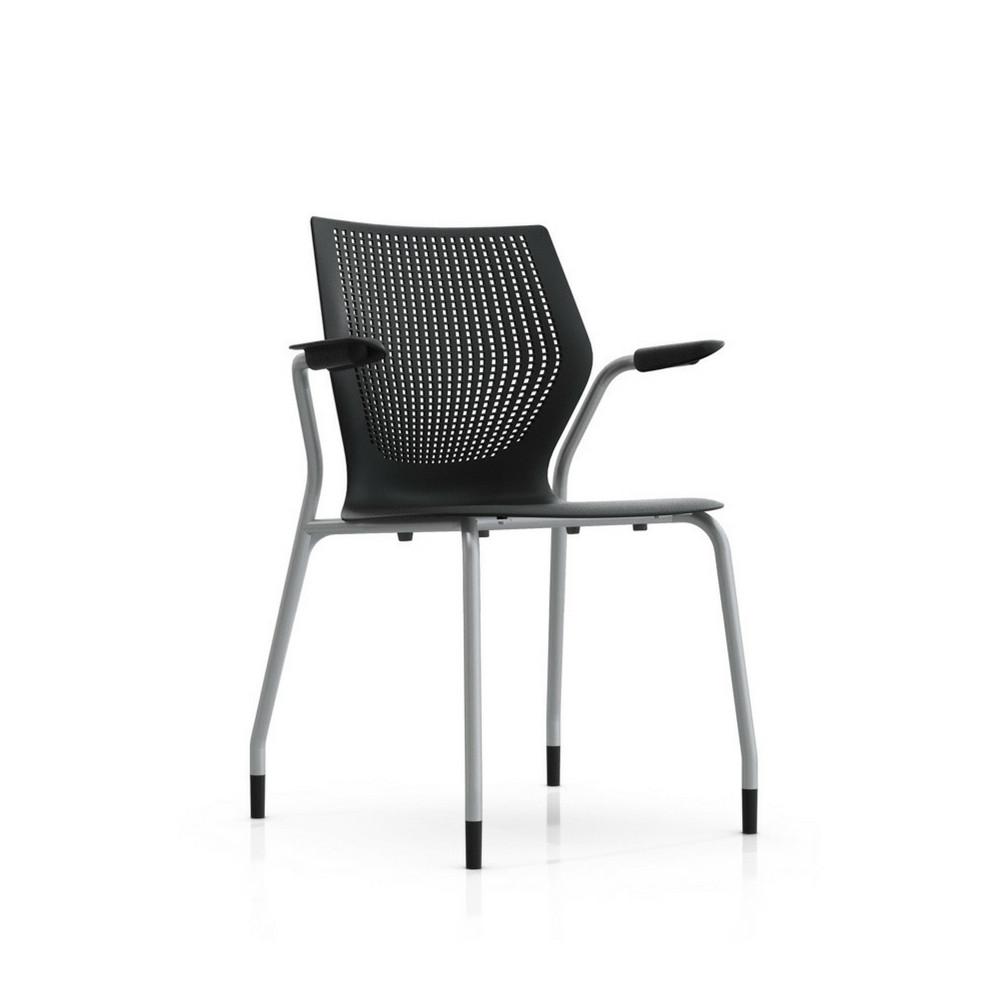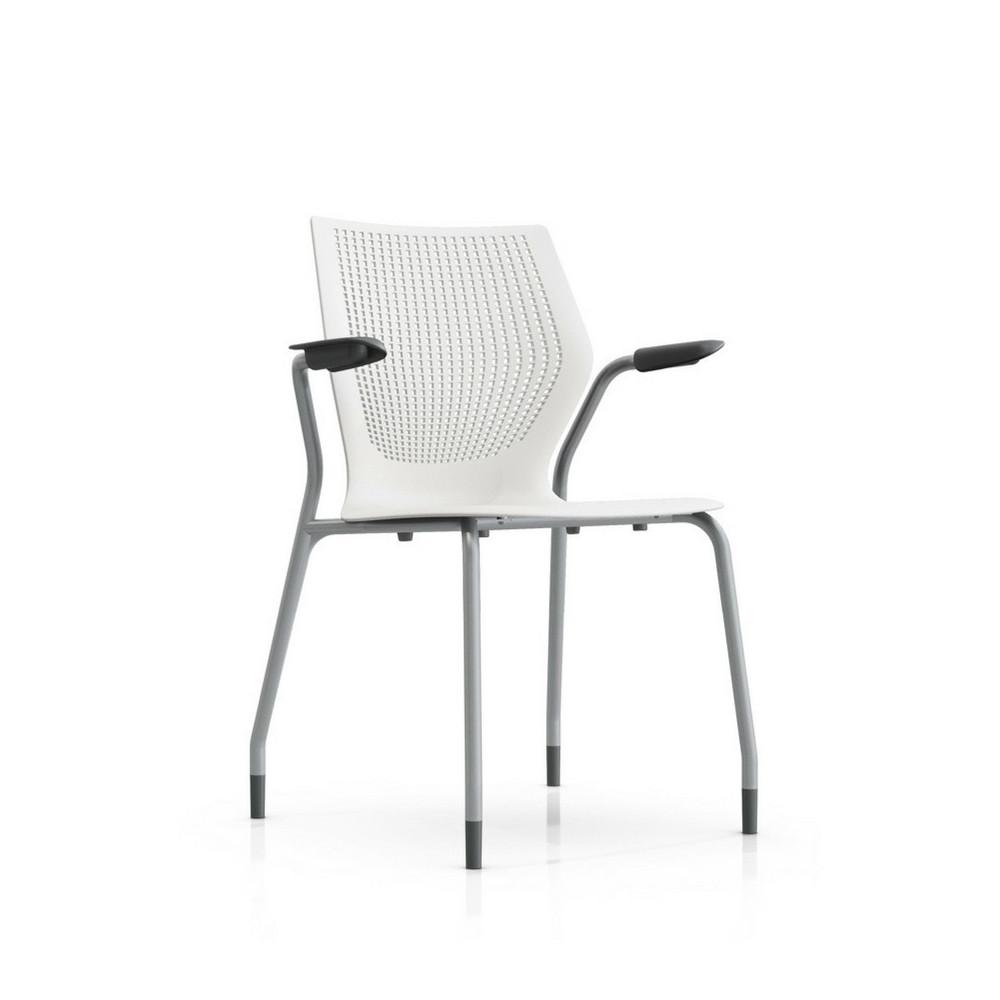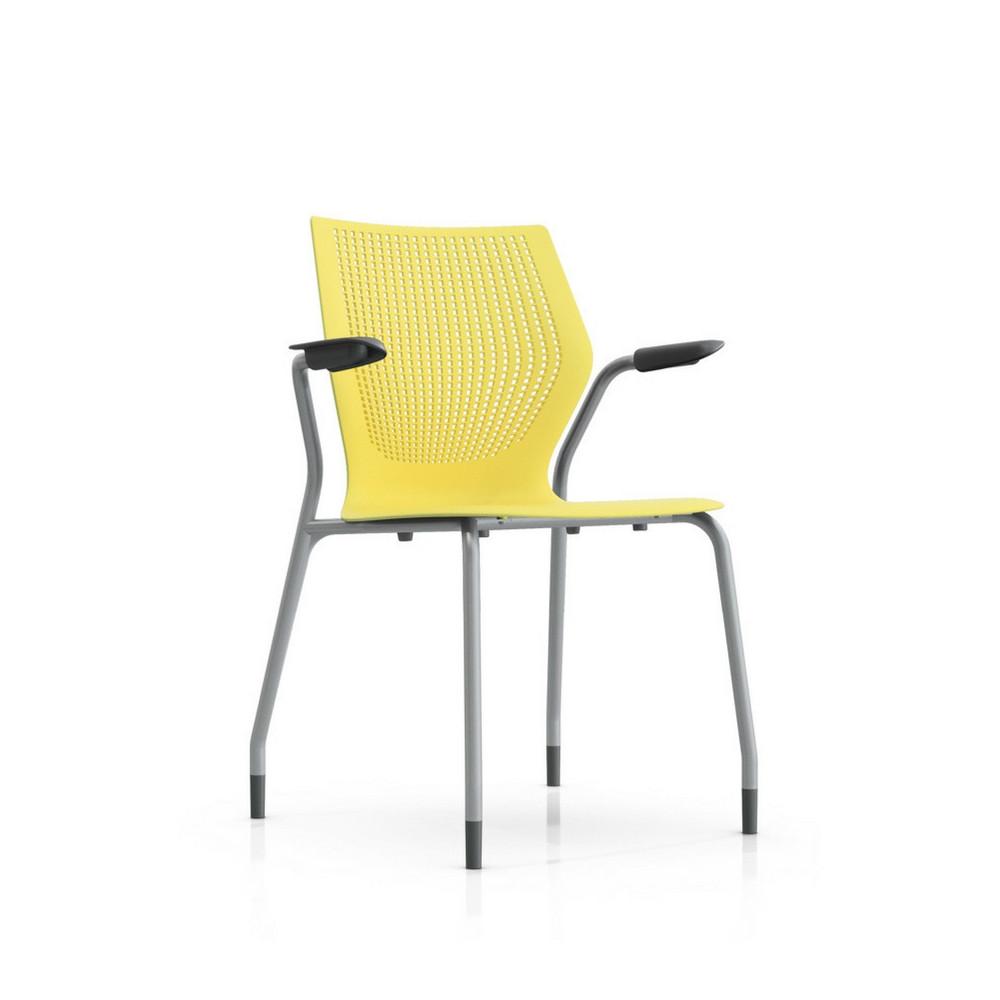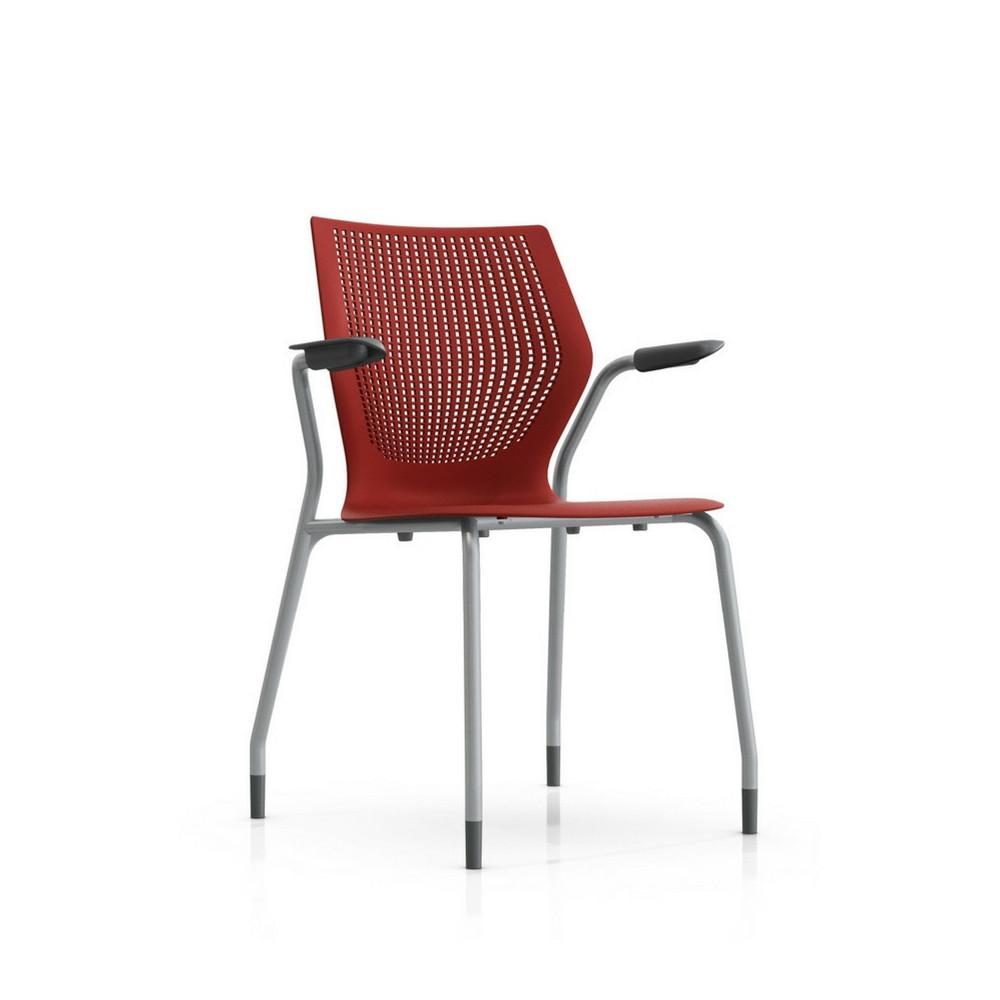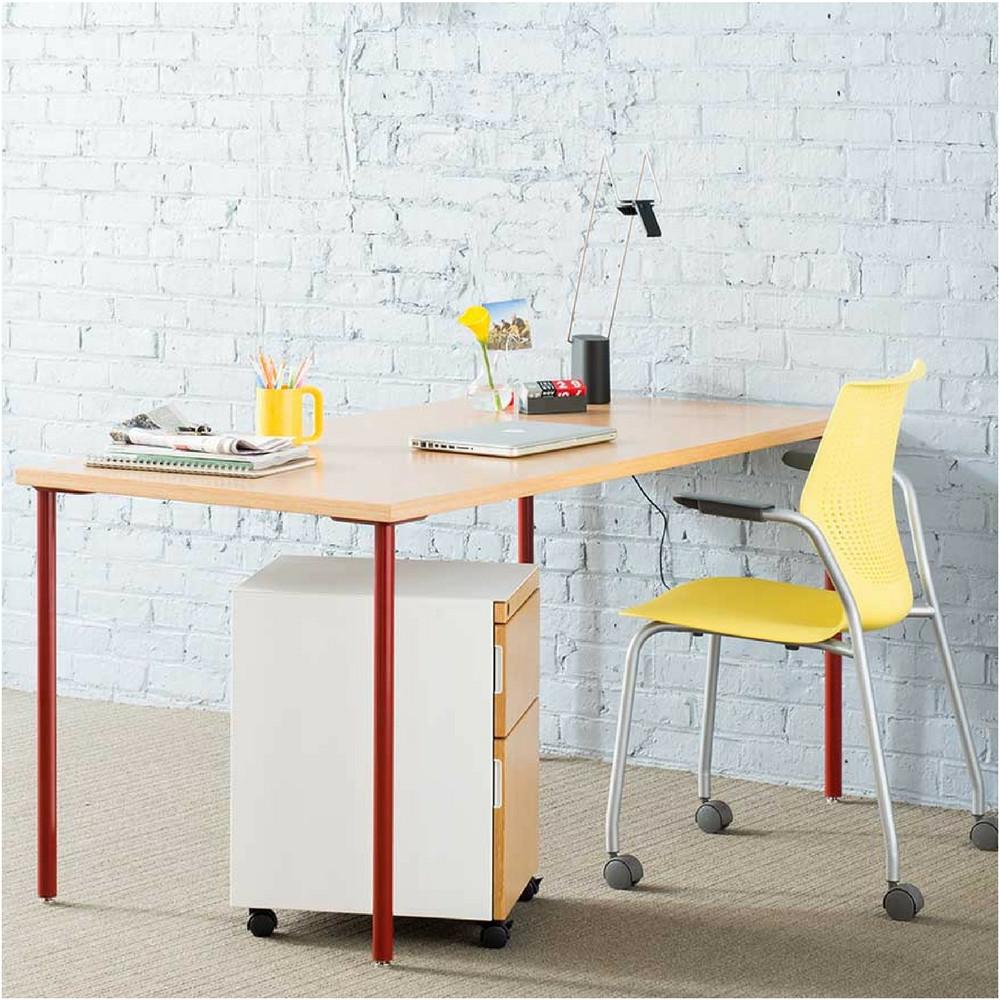 MultiGeneration Chair with Arms and Stacking Base by Knoll
Select Material:
Dark Red-RD
Note: some options above may not display a corresponding image
MultiGeneration Chair with Arms and Stacking Base by Knoll
Recognizing that we fidget - from tapping our feet to twirling or pens - to keep us alert and engaged, MultiGeneration by Knoll stool has an open, flexible design that encourages natural movement, allowing us to focus and comm form and communicate more effectively.
Designer: Formway Design, 2010
Manufacturer: Knoll
Dimensions: 25.6"w | 21.4"d | 33.6"h | seat height: 17.3" | arm height: 26.8"
Construction:
Open design for sitting 270° sitting.
Passive flex encourages natural movement.
Rolled topped edge serves armrest when side sitting, or handle for transportation.
Chair stacks 6 high, 10 high with optional dolly
Available with soft casters
Base is metallic grey, black, or silver
Chair has been tested and approved for use by individuals weighing up to 300-lbs.
Chair is warranted for 12-years, 24-hours, 7 days a week, multi-shift use.
Estimated Delivery Date: 6-7åÊweeks
Sustainable Design and Environmental Certification
BIFMA Level 3 Certified, SMaRT Sustainable Gold, GREENGUARD and GREENGUARD Gold Certified, can contribute to U.S. Green Building Council Leed credits, constructed using minimal materials and PVC free, powder coating and adhesives are virtually VOC free.


Contact us, we'd love to assist you with custom options.