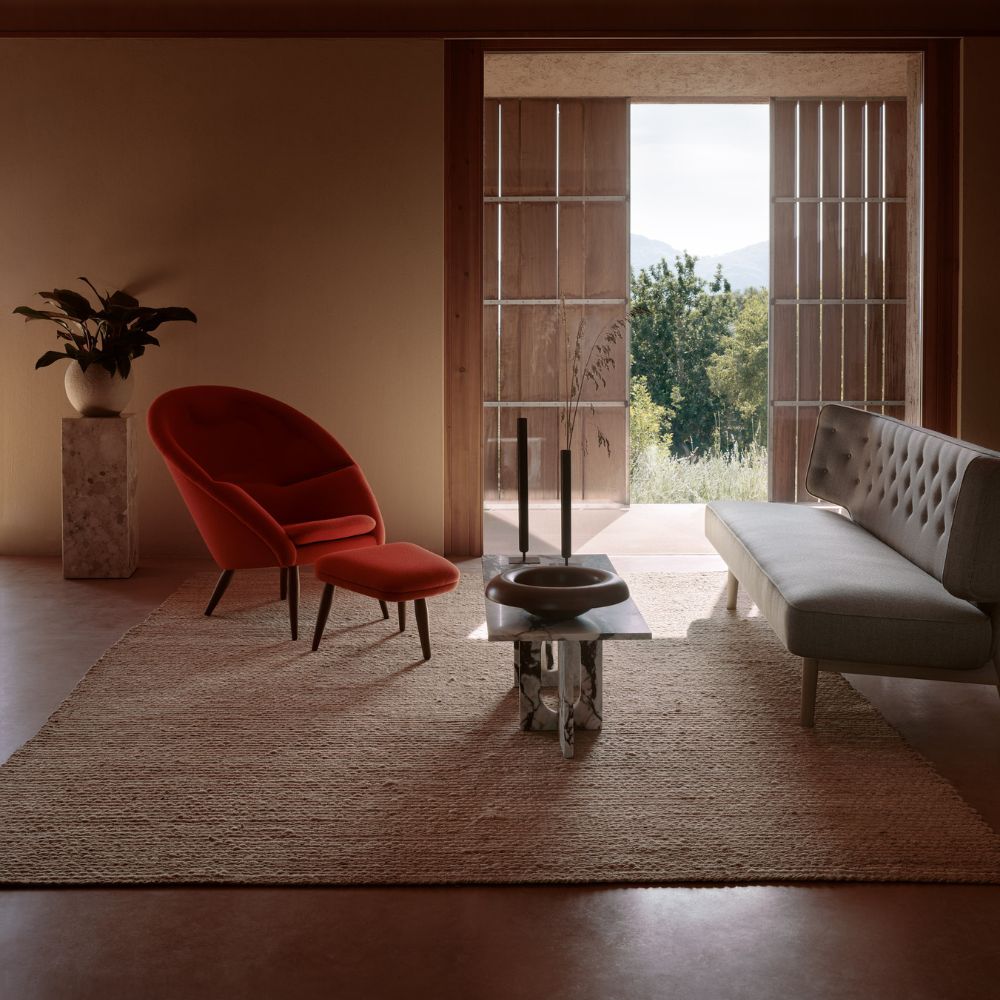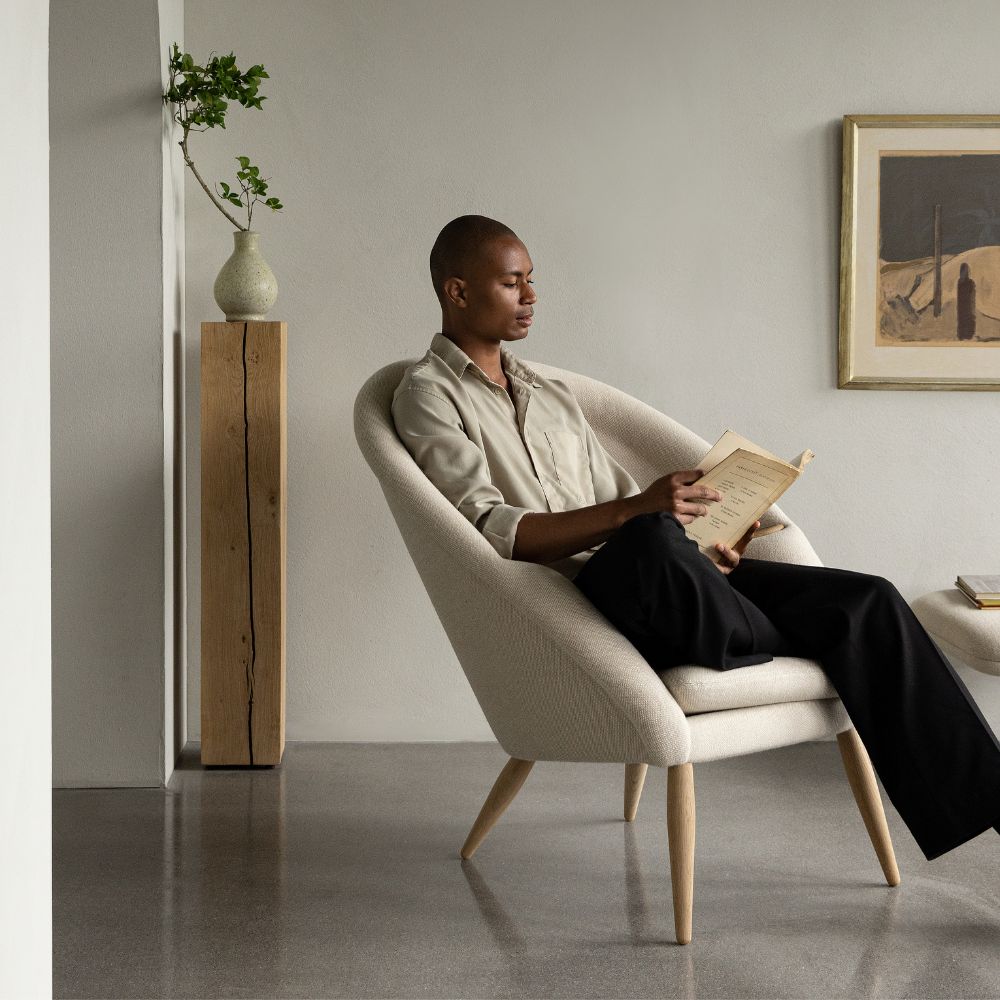 Audo Oda Lounge Chair by Arnold Madsen
Select Material:
Hallingdal 65 200
Note: some options above may not display a corresponding image
Oda Lounge Chair by Ib Kofod-Larsen for Menu
Well-proportioned and well designed, the Elizabeth Lounge Chair profiles a majestic elegance that underpins its royal name. Originally called the Model U56, it was later dubbed the Elizabeth Chair after Queen Elizabeth II and Prince Philip purchased two of them during an official visit to Denmark in 1958. The chair's sculpted armrests combined with the leather or fabric-upholstered low seat and sleigh-like back make it a prime example of Danish Modern.
Designer: Ib Kofod-Larsen, 1956
Manufacturer: Icons by Menu
Dimensions: 28.3"w | 30.3"d | 28.3"h | seat height: 14.5" | armrest height: 22.4"
Construction:

Oak or Walnut Frame
CNC carved wooden parts are hand polished and oiled to obtain a silky smooth surface
Inner plywood components are made with a surface of foam
 2-year warranty with an extended 10-year warranty available
Ottoman sold separately