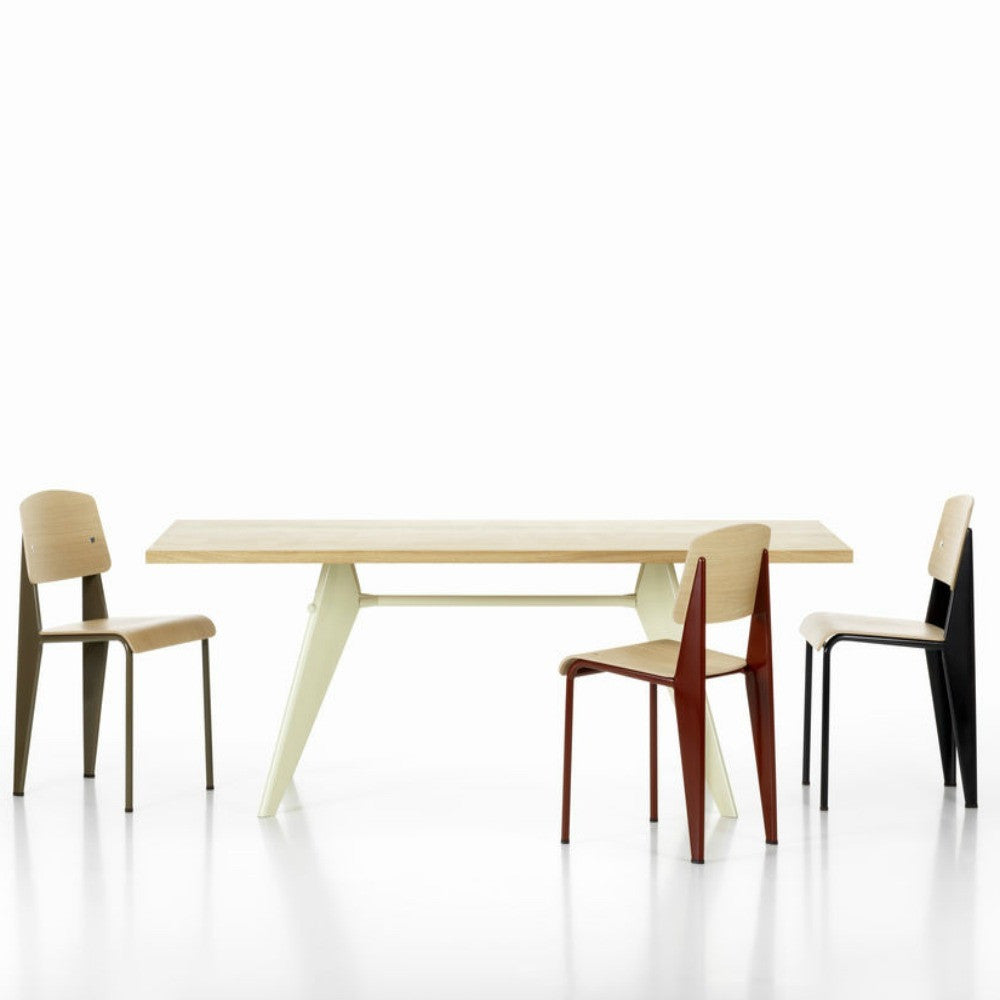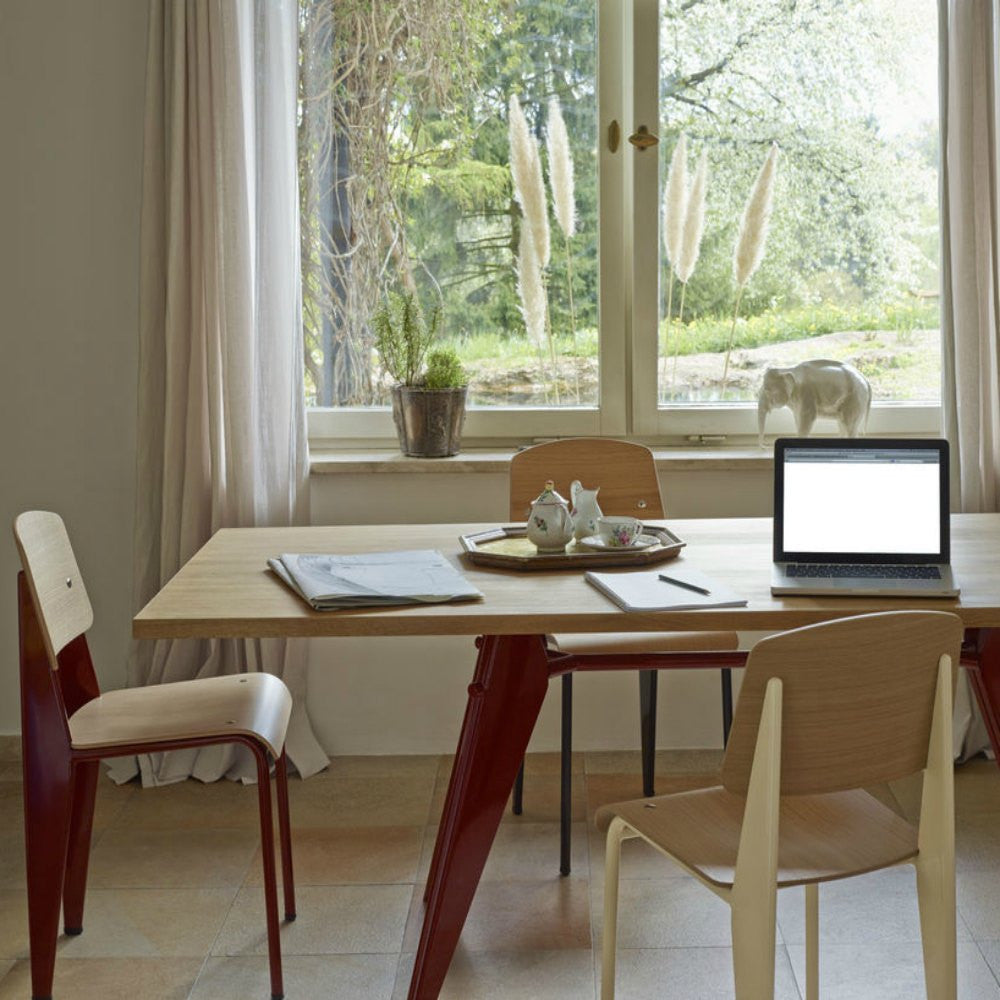 Vitra Prouvé Standard Chair
Select Material:
Deep Black 12
Select Seat:
Natural Oak 10
Note: some options above may not display a corresponding image
Standard Chair by Jean Prouvé for Vitra
Chairs take the most stress on their back legs, where they bear the weight of the user's upper body. Architect, engineer, and designer Jean Prouvé incorporated this simple insight into his design of the Standard Chair. Since they are subjected to less stress, the front legs are steel tubing while the hind legs are made of voluminous hollow sections that transfer the primary weight to the floor.
Designer: Jean Prouvé, 1950
Manufacturer: Vitra
Dimensions: 16.5"w | 19.25"d | 32"h | seat height: 18.25"
Construction: The backrest and seat rest are available in oak (natural or dark finish) or walnut (dark pigmented finish). The frame is power-coated (Japanese Red, Deep Black, Chocolate, Coffee, and Ecru) pressed sheet and tubular steel.
Contact us, we'd love to assist you with custom options.