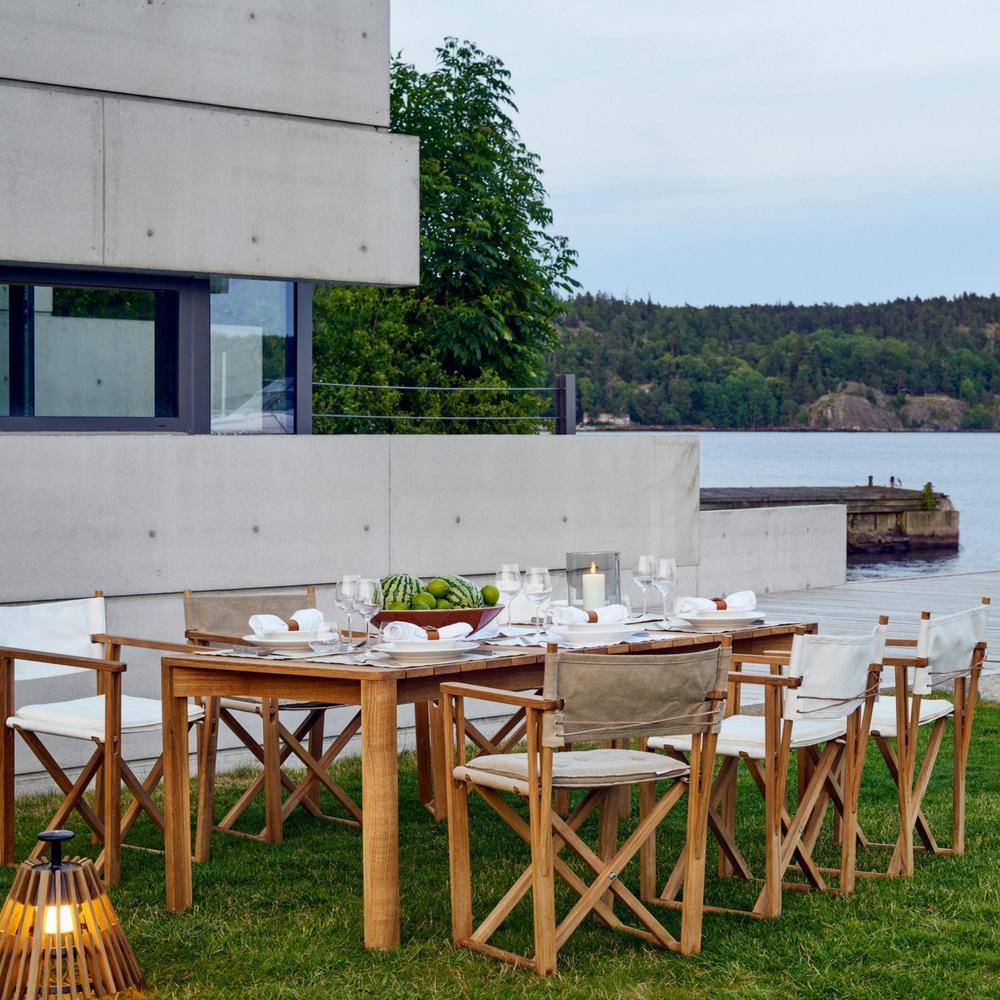 Skargaarden Kryss Dining Chair
Select Material:
Sunbrella Black Canvas
Note: some options above may not display a corresponding image
Kryss Dining Chair by Skargaarden
Originally designed for the roof terrace of the Swedish Embassy in Cairo in 1974, but it will work just as neatly on non-diplomatic grounds. Foldable and easy to stow away. All details are thought out with care and attention.
Designer: Björn Hultén, 1974
Manufacturer: Skargaarden
Dimensions: 22.8"w | seat width: 17.3" | 23.2"d | seat depth: 14.5" | 32.6"h | seat height: 17.7" | armrest height: 27.1"
Construction:
FSC-certified Grade-A Teak
Sunbrella (outdoor) fabric or canvas (indoor only)
Pair with the Korsö Dining Table