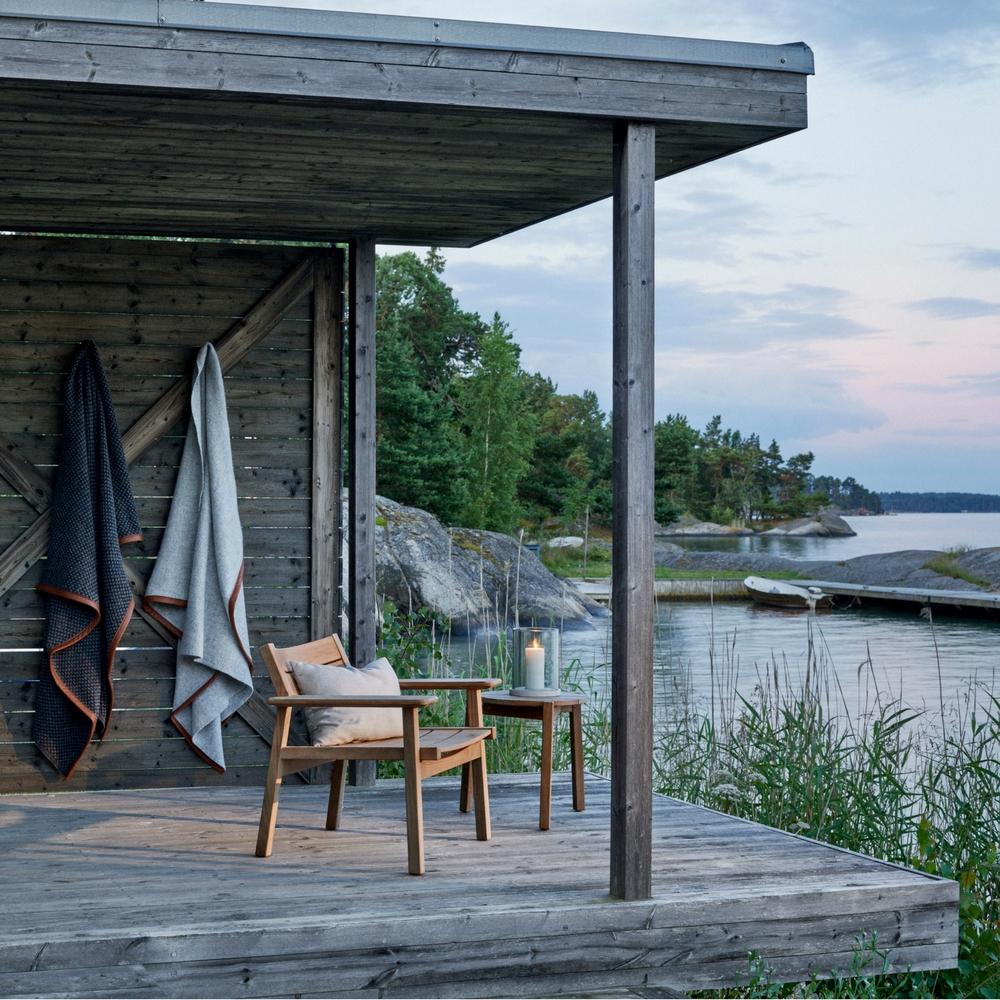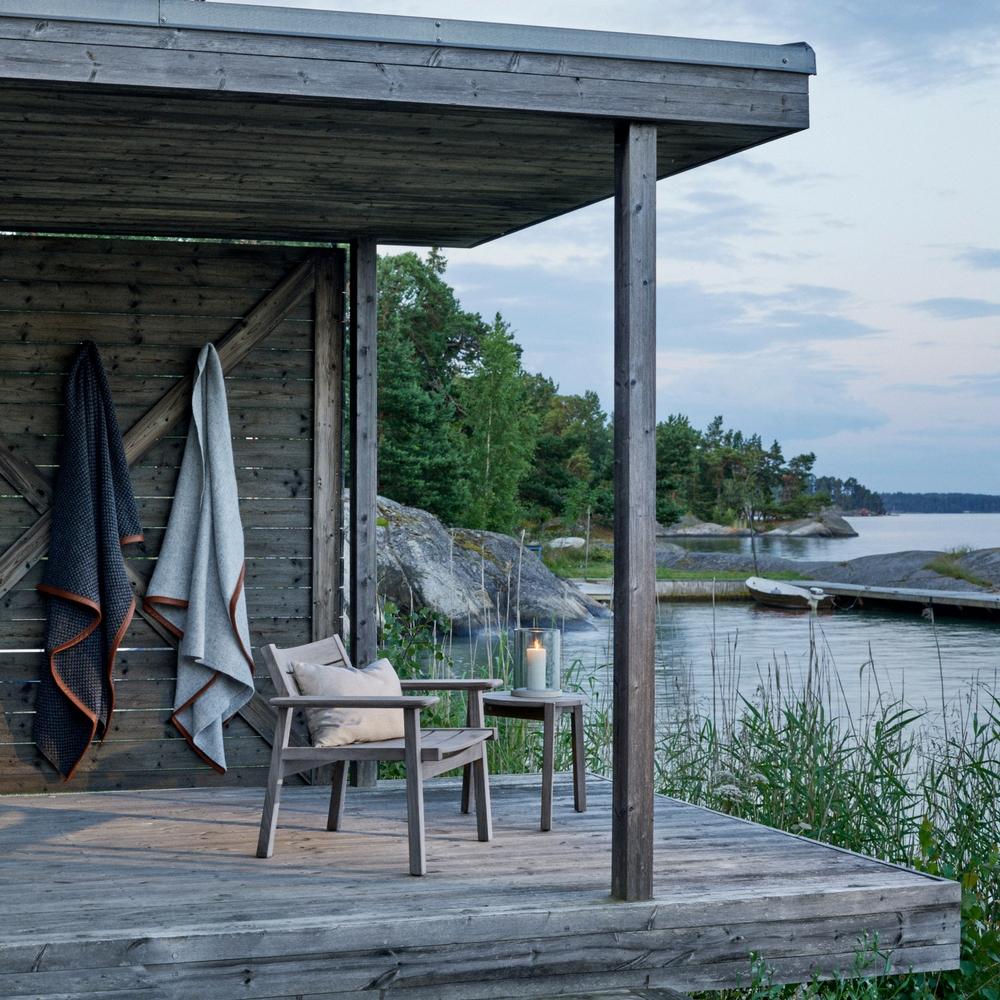 Skargaarden Djuro Teak Lounge Chair and Stool
Select Model:
Lounge Chair
Note: some options above may not display a corresponding image
Djurö Teak Lounge Chair and Stool by Skargaarden
Scandinavian design at its finest, this chair is flirting openly with pretty much everything from Danish 50's and 60's teak icons to Swedish 90's minimalism. And it's all good because at the same time it has a very distinct look of its own.
In a way you could call the stool minimalistic, then again, there's nothing minimalistic about having a separate piece of furniture for the mere purpose of resting your feet on. That's like a Marie Antoinette thing.
Designers: Matilda Lindblom, 2012
Manufacturer: Skargaarden
Dimensions:
     Lounge Chair: 30.7"w | seat width: 20.4" | 24"d | seat depth: 19.6" | 27.5"h | seat height: 13.7" | armrest height: 21.6"
     Stool: 24"w | 15.75"d | 15.75"h | seat height: 13.78"
Construction:
FSC-certified A-grade Teak
Oil once a year to maintain its look or allow it transform into a lovely silvery grey over time