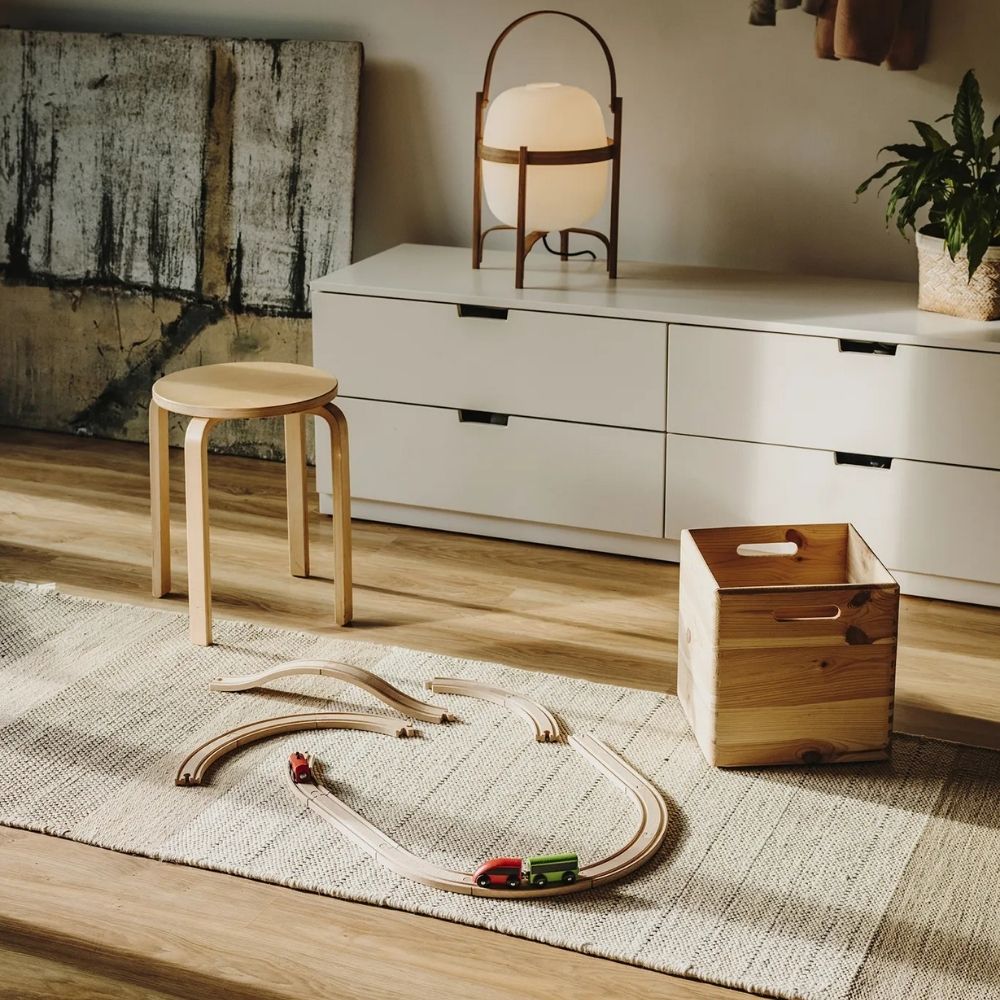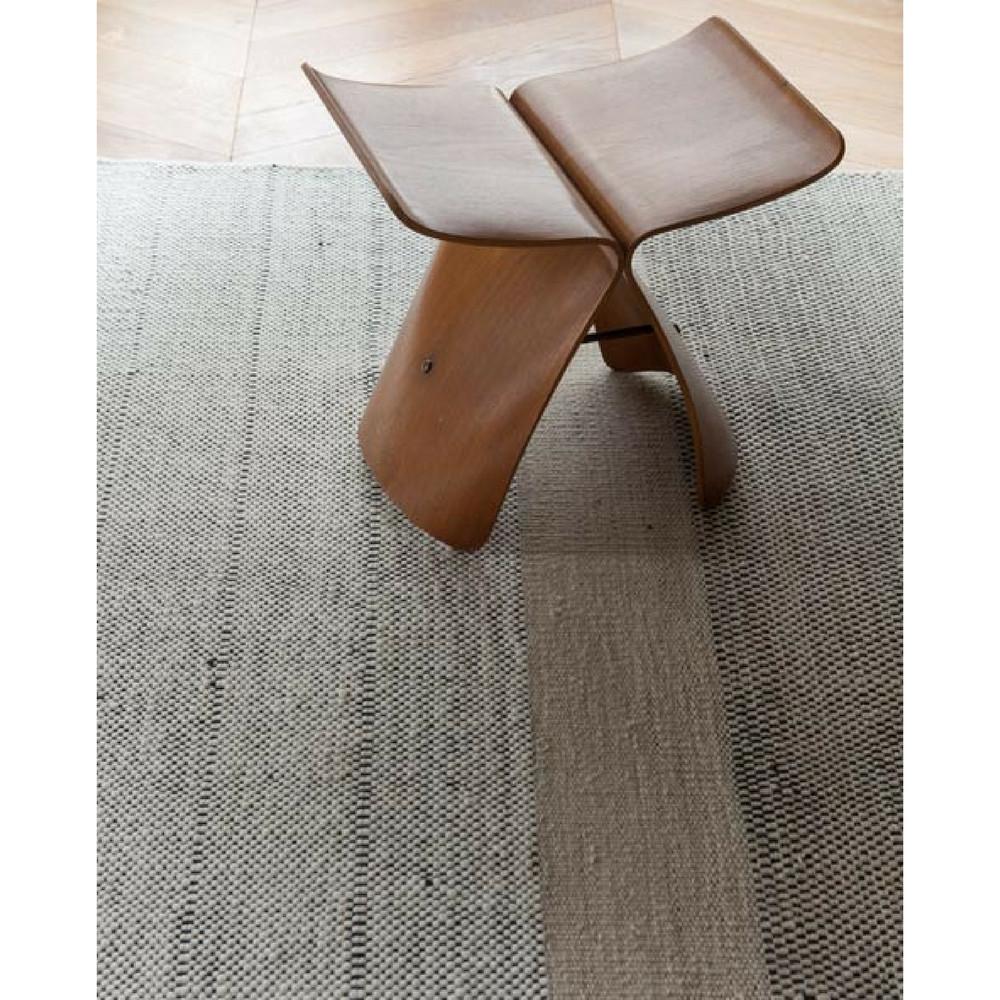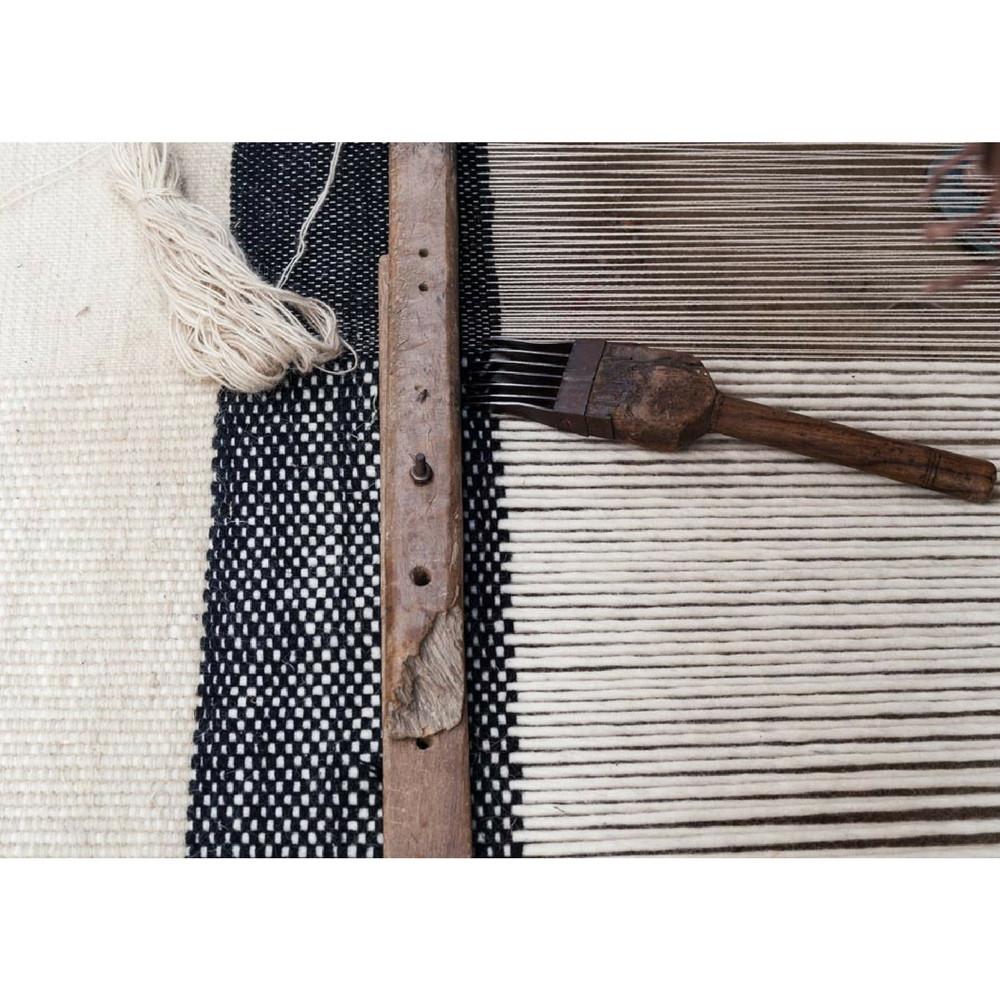 nanimarquina Tres Stripes Rug
Select Material:
Tres Stripes Sage
Note: some options above may not display a corresponding image
Nani Marquina Tres Stripes Rug
Like the original Tres Collection, the Tres Stripes Rug Collection reflects nanimarquina's passion for craftsmanship, paying tribute to the ancient craft of weaving. With this collection, the desire is to reclaim the basics, to appreciate the beauty in details and respect tradition.
The Tres Stripes Rug is a traditional Indian flat-weave Dhurrie rug produced in three independent parts in which different fibers predominate. The proportion and combination of wool, felt, and cotton generate changes in tone and irregularities in the weave, bringing the pattern to life.
Available in 4 standard sizes and 7 color variations: black, blue, green, chocolate, ochre, pearl, and sage. Tres captivates with an elemental and timeless design.
Designer: Nani Marquina, 2016
Manufacturer: Nani Marquina
Dimensions:
  5'7" x 7'10" (170 x 240 cm)
  6'7" x 9'10" (200 x 300 cm)
  8'2" x 11'6" (250 x 350 cm)
  9'10" x 13'1" ( 300 x 400 cm)        

Also available to order in custom sizes for $64 per square foot.
Contact us, we'd love to assist with your order.
See Tres in Elle España Editorial: The Home of Nani Marquina