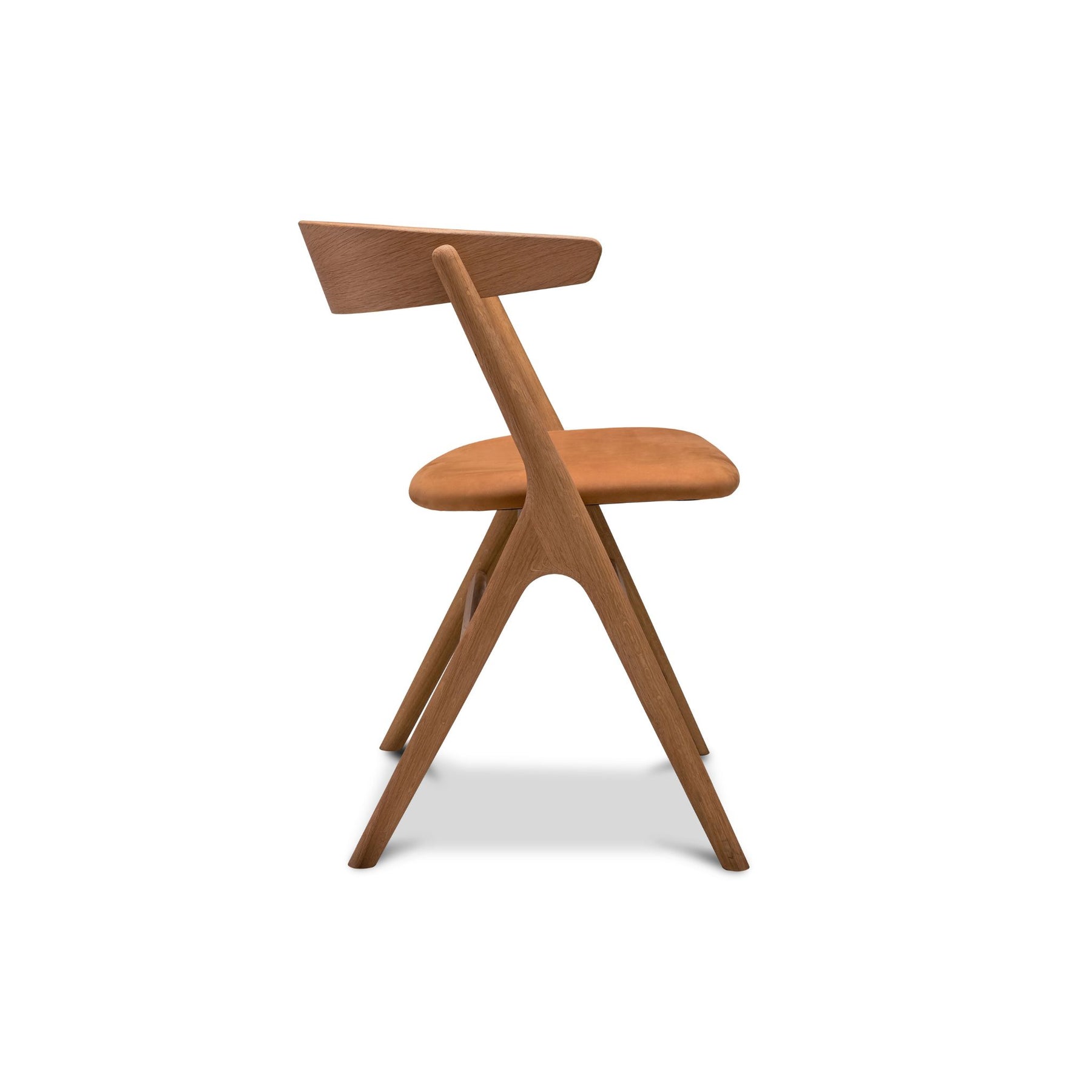 Sibast No. 9 Dining Chair
Select Seat:
Wool Remix Light Grey
Note: some options above may not display a corresponding image
Sibast No. 9 Dining Chair
Sibast No 9 is a light dining chair with an unfailing sense of style. The chair features a hovering seat and front legs that angle slightly inwards – a design detail which gives the chair a slim, dynamic style seen from the front. From the side, the inverted Y-shaped frame stands out, accentuating the embracing top rail that enhances the chair's unique identity.

This simple, light, functional chair with its fine artisanal subtleties has been out of production for more than five decades but is now joining the collection at Sibast Furniture, adding yet another chapter to the story of a furniture designer who tirelessly strived for a genuine, refined style and, in his efforts to create the best chair every time, worked through mounds of sketches and fine-tuned both craftsmanship and style to perfection.
Designer: Helge Sibast, 1953
Manufacturer: Sibast
Dimensions: 20.7"w |15.75"sd | 28.9"h | seat height: 17.7"
Construction:

FSC® certified Oak

Soap, natural oil, white oil, dark oil, white pigmented lacquer, black, smoked, dark stained treatment options
Re-introducted into production after 5 decades
Designed and manufactured to last generations
Differences will occur in both finishes and material and the natural markings in the leather hides as well as natural variations in the surface of the wood and the color of the finishes must be appreciated and expected
Made in Denmark